How are the Buffalo Bills Getting More TV Coverage This Year?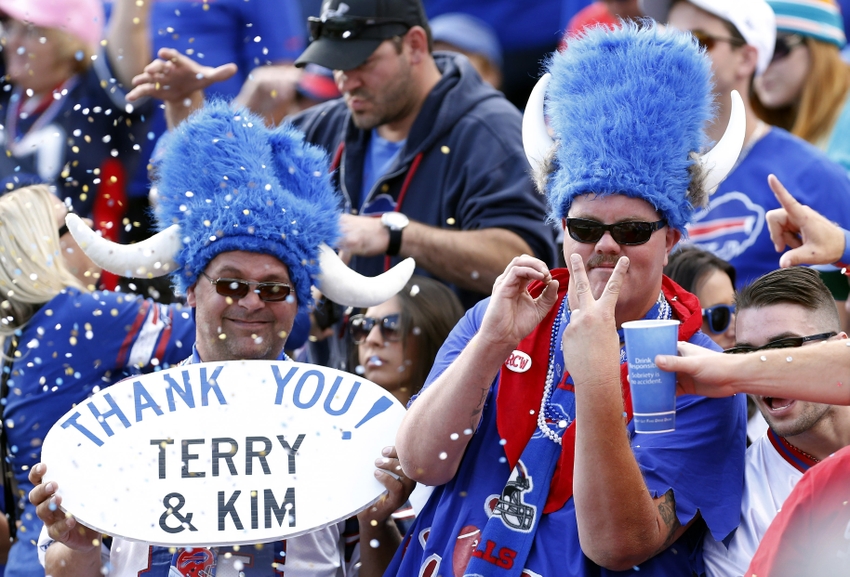 The Pegula family and MSG announced in June that the two parties were joining together to bring the city of Buffalo more local television coverage on our Buffalo Bills.
You heard that correctly.
It was back in June that the team announced a new 10-year deal between Pegula Sports and Entertainment and the TV channel MSG. They originally stated the deal would bring a lot more Buffalo Bills content to your local television.
The press release in June stated:
"In addition to Buffalo Sabres hockey, MSG Western New York branded programming will include Buffalo Bills programming such as The Rex Ryan Show, Bills All Access and Bills Tonight and beginning in the fall, a live block of programming dedicated to the Buffalo Sabres and Buffalo Bills."
It was also noted that the content will also be available to fans in Rochester, NY — bringing a much larger audience to the new Bills' content.
Up until a couple of days ago, we were still unsure of what exactly that content would include and when. That all changed when Alan Pergament released new information regarding the deal.
First off, the whole shabang will start with a two-part special on the Buffalo Bills' coaches Rex and Rob Ryan that will outline their reuniting in Buffalo. The two parts will air back-to-back on Saturday night — 8:30 pm and 9:00 pm — just as the team prepares for their season opener the following day.
It doesn't stop there.
On Sunday, we will get our first look at MSG's new gameday TV show lineup. Reports have stated that the lineup will include:
Bills All-Access Live @ 11:00 am (hosted by Chris Brown and John Murphy)
The Rex Ryan Show directly following (hosted by John Murphy and pre-recorded commentary by Rex Ryan)
Bills Tonight @ 11:30 pm (hosted by Ruben Brown and Mike Catalana)
Starting October 3rd, The John Murphy Show (radio) will be simulcasted on MSG
All in all, we are definitely going to get a much larger look — and more inside look — into the Bills' season as it progresses. It's even been rumored that the Pegula family is interested in something even larger.
As of right now, MSG is acting as a distributor only. That means that the video content will be coming from Pegula Sports and Entertainment. According to PS&E's Marc Priesler:
"We can at some point if we deem fit start a PSE Digital Network to give fans in and out of the area an opportunity to watch TV programs and original programs for digital."
With the regular season here, let's all be happy that we are finally getting more Bills' content to our local televisions.
Enjoy!
How excited are you of this new local television deal? Leave your comments below!
This article originally appeared on