Bengals' Smith says he's 'tired of being mediocre'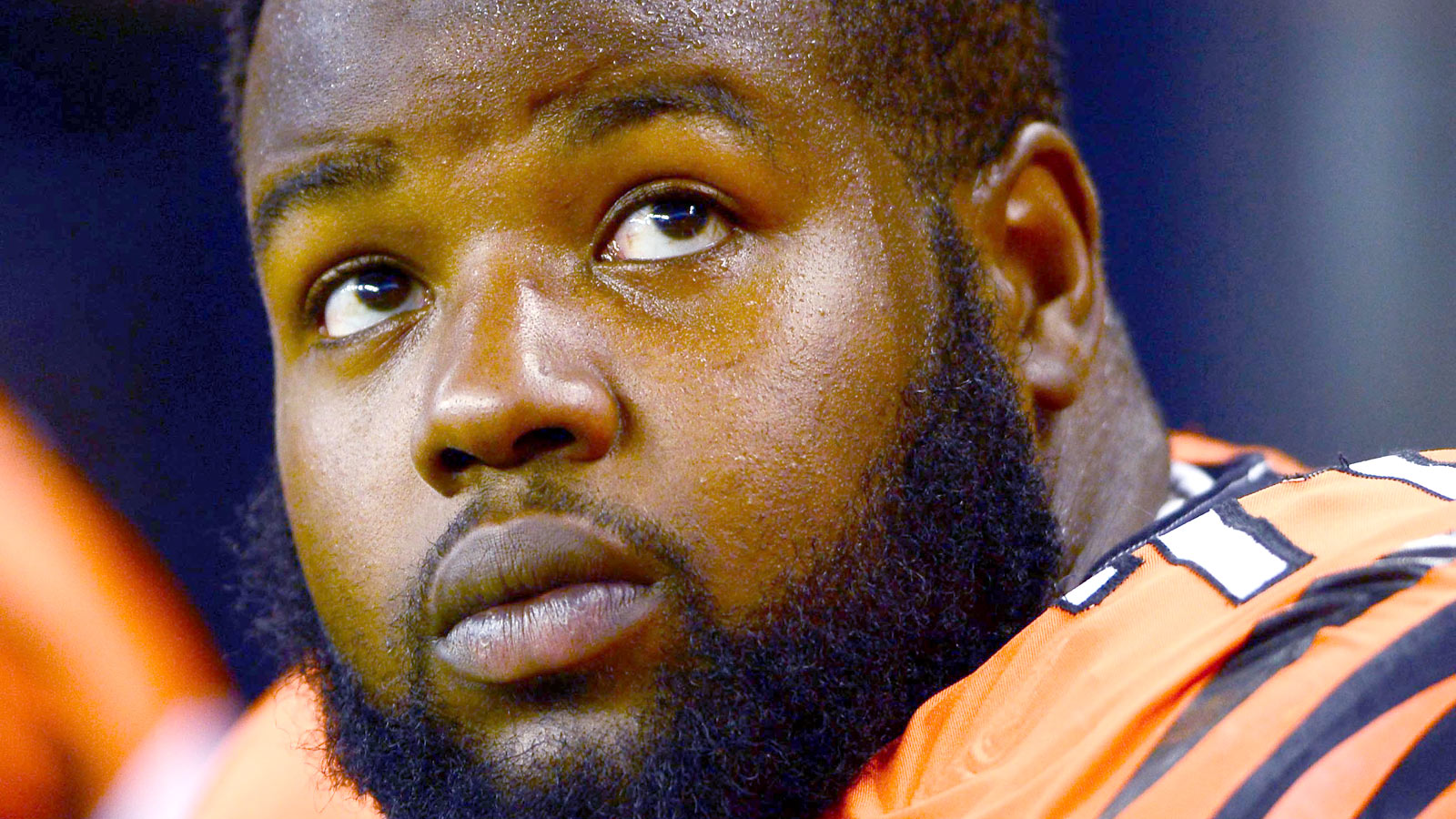 Andre Smith wants to be the best right tackle in the game, but he knows he must rise above mediocrity first.
The Bengals right tackle has re-dedicated himself after suffering a season-ending torn triceps last November. He's dropped 23 pounds and feels like he did back in 2008, when he was considered one of the best offensive line prospects in a decade.
"I do feel fresh," Smith said per the Cincinnati Enquirer. "I got a year off to prepare my body, get better mentally, physically, get in great shape, stay in shape and be out there with my teammates now and do what I'm supposed to do."
Smith denied that his contract status is what has lit his recent fire, instead saying that he wants to be the best right tackle in the game. "That's my motivation," he added. "I'm tired of being mediocre."
Smith has been a little better than mediocre the last two years, having been rated No. 7 at right tackle in 2013 by Pro Football Focus, one year after he was rated fourth among all tackles in 2012.
Entering his seventh year, Smith is healthy entering training camp after suffering a concussion just two days into camp last year. Playing in the preseason will help the offensive line re-establish its chemistry after injuries to both Smith and right guard Kevin Zeitler disrupted the unit last season. The Bengals have more depth at tackle this year after spending their first two draft picks on Cedric Ogbuehi and Jake Fisher, giving Smith even a little more motivation to keep his job.
h/t: Cincinnati Enquirer