Chad Kelly caught on Snapchat rolling a blunt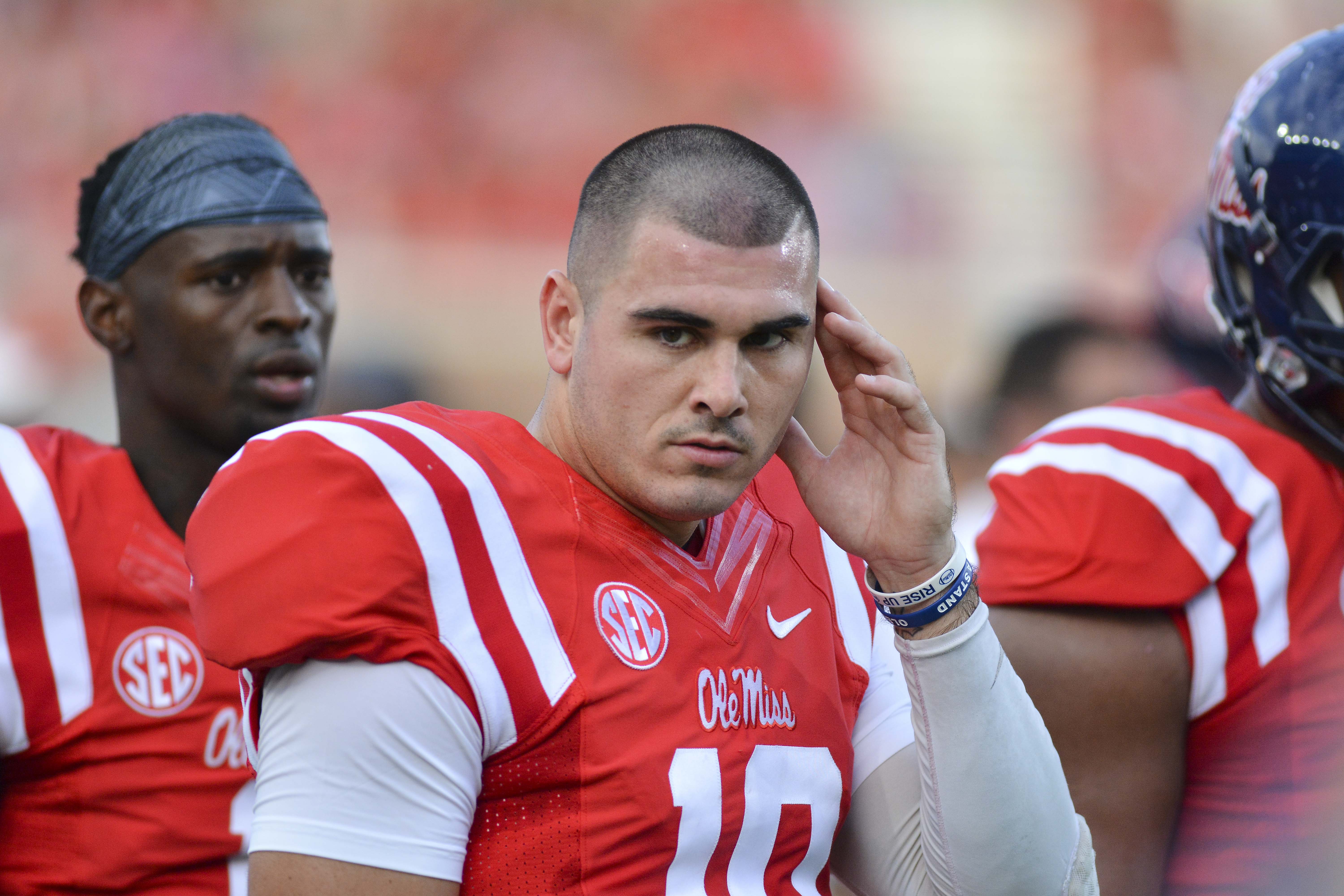 Ole Miss has had a tough season that began with Laremy Tunsil's draft night debacle, and now Chad Kelly is at the center of yet another controversy.
When a video of Laremy Tunsil taking a hit from a bong/gasmask surfaced mere minutes before the 2016 NFL Draft, an unwanted spotlight was shone directly on the entire Ole Miss football program.
Tunsil is far from the only college football player indulging in the sticky icky during their free time, but allegations that he had also received money from members associated with Ole Miss athletics made the controversy an unavoidable one for the NCAA.
Tunsil so much as admitted himself that he had received money in his post-draft press conference, forcing Ole Miss into a position of admitting culpability. The confirmed allegations would dominate headlines heading into their 2016 season and cast doubt into the way recruiting and player retention is handled in Oxford.
It was surely a distraction that contributed to the disappointment that has been the Rebels' 2016 on-field campaign. The team blew a 22-point lead against a Florida State team that would prove to be very beatable in the following weeks. They would go on to lose in a similarly heartbreaking fashion in a crushing 48-43 home loss to Alabama.
While play-calling was highly scrutinized, quarterback Chad Kelly's penchant for untimely turnovers resulting from poor judgement were a critical factor in the losses.
What should have been a stellar season from a team laden with upperclassmen on offense quickly turned into a nightmare 5-5 campaign including an abysmal 2-4 record in SEC play.
Chad Kelly's draft stock was plummeting with each mounting loss.
And then this happened:
Ole Miss was still ranked 14th in the nation at the time, making it all the more stunning that getting involved in a brawl with high schoolers would even occur to Kelly.
Again, the poor judgement which got him dismissed from Clemson was rearing its ugly head.
Now, with Kelly done for the year after tearing his ACL and lateral meniscus against Georgia Southern, a new image has emerged that will do further damage to Kelly's and perhaps Ole Miss' reputations.
Barstool Sports published a Snapchat screen shot which appears to show Chad Kelly rolling a blunt with what looks like a bag of marijuana visible in the picture:
While marijuana has been in the process of widespread de-stigmatization, especially in a violent sport like football, it is not exactly a good look for Kelly. Especially in light of the fact that he is a quarterback, a position not associated with the big hits and consistent pounding that a linebacker or safety might endure.
Especially in light of his past transgressions which include two brawls caught on video, a dismissal from Clemson, and a semi-decent rap song in which the chorus is simply "Chad Kelly".
While it is tough to argue that the Ole Miss coaching staff has any control over players partaking in some weed during the off-hours, it also reflects poorly on the program, fair or not.
And, most obviously, it is yet another hit to a talented quarterback who, considering his past history, many teams are certain to label undraftable.
More from FanSided
This article originally appeared on