Devonta Freeman gives powerful answer when asked if his contract is a distraction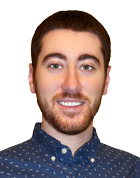 The Atlanta Falcons proved on Monday at Opening Night that they're focused on one thing and one thing only: winning a Super Bowl ring. They didn't get caught up in questions about Donald Trump's immigration ban, or whether a loss will alter the team's legacy.
One of the biggest potential distractions that came up just hours before Opening Night was Devonta Freeman's agent saying the Falcons running back deserves to be paid like an elite back. Dan Quinn and Freeman both brushed off the situation and said they're focused on the Super Bowl, but apparently, that wasn't enough to set the record straight.
Freeman did so on Wednesday with a strong statement of his own, going back to his childhood days when he grew up in Miami's Liberty City.
"Where I come from, where I grew up at, you know I could be playing in the middle of the field – we called it 'The O' in the Pork 'n' Beans projects – and a shootout might start," Freeman said. "You know, that's a distraction. Dodging a bullet or something like that, that's a distraction. That's frustration, going to sleep every night thinking you might hear gun shots. That was the stuff that was distracting to me. This is football. Ain't no distraction."
Freeman is under contract through 2017, but after that, he'll be a free agent. His rookie deal pays him an average of $676,106 per year, which probably isn't enough for the production he's had the past two seasons.
Having a capable backup in Tevin Coleman doesn't help Freeman's case, nor does the recent trend of running backs being devalued. Freeman figures to stick around in Atlanta for years with Quinn saying it's a "great topic" for next week.