Look at this dog snoozing through a Phillies game in a baby carrier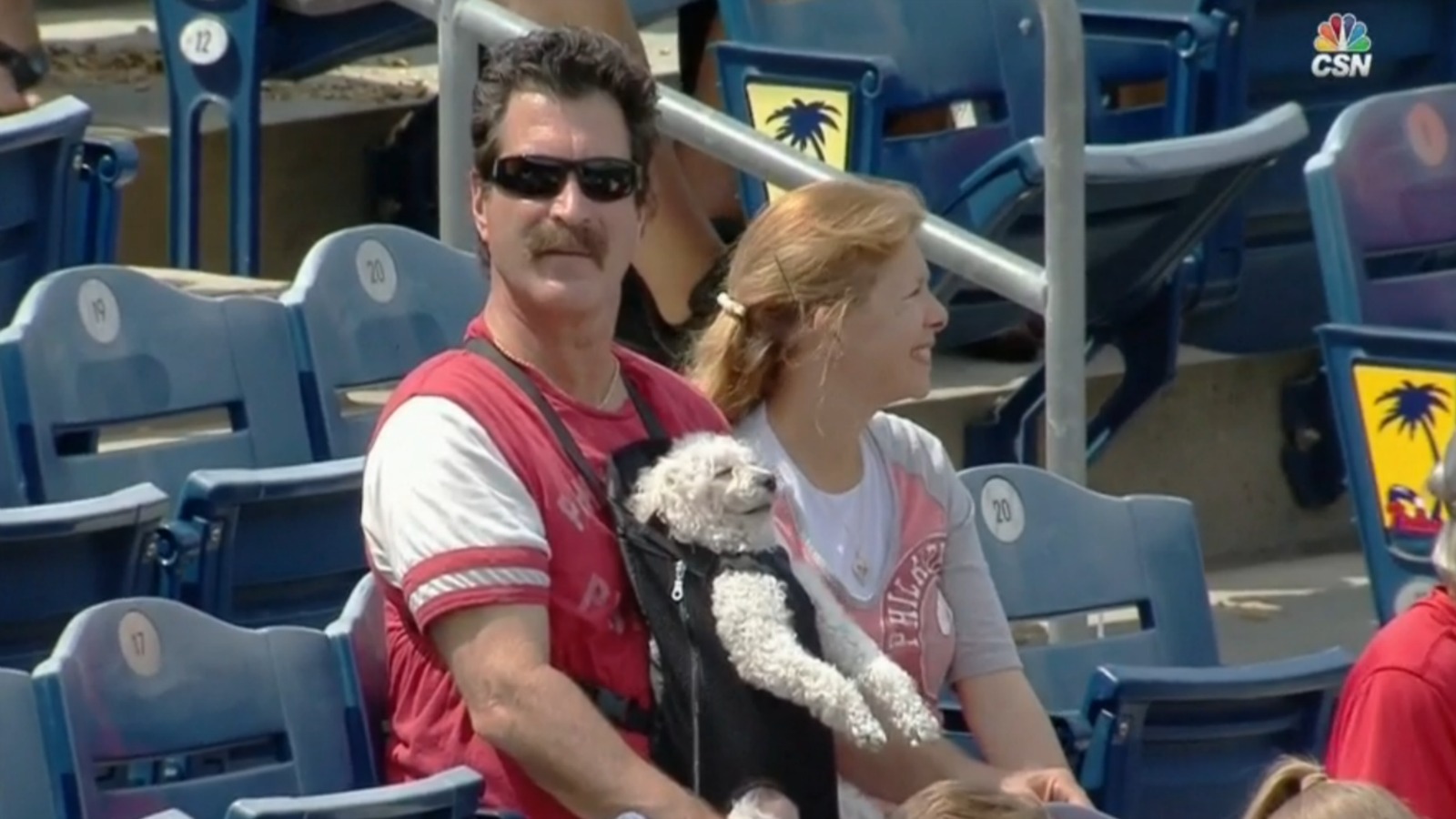 A pair of Philadelphia Phillies fans showed up to Wednesday's spring training game with a little dog in a baby carrier who didn't look too interested in baseball.
Once the dog's owner realized he was on live TV, he rudely interrupted the dog's slumber to clap his paws.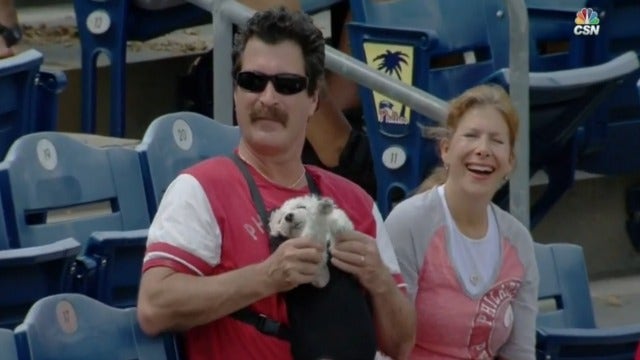 The pup then enjoyed some refreshing water out of a cap because he's adorably tiny.