Clayton Kershaw becomes one of the fastest to reach 2,000 strikeouts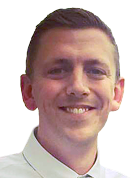 Dodgers ace Clayton Kershaw on Friday picked up his 2,000th career strikeout, getting Milwaukee's Jonathan Villar swinging in the bottom of the second inning.
Make it 2K for @ClaytonKersh22.

And here's a spoiler: There's many more to come. https://t.co/ehGWuE4S7t pic.twitter.com/dk4Gjr1z0Y

— MLB (@MLB) June 3, 2017
It was Kershaw's fourth strikeout of the game, and he finished with 14 in seven innings, getting people to swing at pitches like this:
I've made a huge mistake. pic.twitter.com/cb4BcXCmvU

— Cut4 (@Cut4) June 3, 2017
Exactly where Kershaw ranks in terms of fastest to reach the milestone depends on the metric you use, but it's pretty darn fest pretty much any way you look at it. He is second-fastest if you go by games pitched (277), according to Elias Sports Bureau, behind only Randy Johnson (262) and ahead of Nolan Ryan, Roger Clemens and Pedro Martinez. In terms of total innings, the Dodgers said he was third-fastest, doing it in 1,837 2/3 innings, behind Martinez and Johnson. He's also the fifth-youngest to ever reach the mark:
History made. pic.twitter.com/07YW9LVzMB

— Cut4 (@Cut4) June 3, 2017
It's a significant achievement for Kershaw, who is just 29 and has a chance to end up one of the all-time greats in the strikeout department. He is the 79th player in major league history and eighth active player to record 2,000 punch-outs. If he can continue in the neighborhood of his 162-game average of 247, the 3,000-strikeout club — with just 16 current members — could be just 3-4 seasons away. He'd need to top Greg Maddux's 3,371 to reach the top 10.