2014 NFL free agency fantasy impact – AFC
The 2014 NFL Draft is still five weeks away, but the majority of the league has been busy acquiring new assets. This winter's and early-spring's free agency has been hectic with dozens of new faces in new places.
Per the norm, with NFL free agent frenzy comes fantasy football impact. Below are the top AFC free agent signings that will impact owners heading into the 2014 season. I will cover the NFC free agent signings later this week.
Dolphins
Knowshon Moreno
He joined a Dolphins' offense that finished 26th in rushing at 90 RYPG. Moreno managed to score more rushing touchdowns than the eight the Dolphins' tailbacks recorded last season. Lamar Miller and Daniel Thomas combined for only two games with more than 75 rushing yards last season. But when you are rushing behind an offensive line that allowed a league-high 58 sacks, the bulk of the blame does not fall on the running back's effort.
Adding Moreno to the fold is a nice upgrade, but I'm not sure it addresses the main issue behind the Dolphins' rushing woes and definitely hurts Moreno's fantasy stock heading into 2014.
Jets
Mike Vick
My early bet is that Vick starts for the Jets Week 1 of the 2014 season. As always Vick's fantasy value will come down durability, or lack thereof. He played in 54 of the 80 games during his time in Philadelphia. While not all those games were when he was considered the starter, the uber-red flag is that Vick has only managed to complete a 16-game season once in his 13-year career – 2006 with the Falcons.
Eric Decker
However, the price of remaining No. 87, but No. 1 in our hearts will pale in comparison to Decker's fantasy stock price falling at least a few rounds in 2014. When you are relying on either Smith in his sophomore season (Note: 55.4 completion percentage) or Vick's often beat up torso to feed you the ball, statistical regression must be assumed – even if you are the top option in the pecking order. If Decker finished with 800 receiving yards and five touchdowns this season, I would call that a win, but a lofty gamble in leagues where you start two wide receivers.
Patriots
Brandon LaFell
When it comes to "The Hoodie," Tom Brady and currently crowded receiving corps, all bets are off at this moment. What I do know is that at 6-foot-2, 210 pounds, LaFell is the second-tallest receiver currently healthy behind Aaron Dobson (no Gronk). Plus, coming from a run-first offense in Carolina that stunted and skewed the true fantasy potential of LaFell, I don't believe his fantasy ceiling has been set. Proceed with caution.
Steelers
LeGarrette Blount
He's going to vulture. Bell owners need to embrace and adapt.
Lance Moore
Moore's role with the Saints shifted drastically last season. He missed three games with a wrist injury and lost playing time to rookie Kenny Stills a season after racking up a career-best 1,041 yards for New Orleans.
Browns
Ben Tate
Andrew Hawkins
Ravens
Steve Smith
It only took one season for the Ravens to realize they needed Anquan Boldin 2.0. However, there are a couple questions I need answers to before I draft Smith in 2014:
Desperate for a balanced attack that doesn't rely too heavily on Ray Rice and too heavily on Flacco's arm, Smith is only a part of the puzzle – not the main cog.
Jaguars
Toby Gerhart
Well, a season removed from the Bills' offensive coordinator suggesting C.J. Spiller would carry the ball so much he would vomit on the field only to be greatly disappointed, you'll have to excuse my cautious optimism when speaking of the Jags' 31st-ranked rushing offense from a season ago.
While I do not fear Denard Robinson and Jordan Todman, the Jaguars' offense still has to produce touchdowns on a consistent basis. That's not ALL on Gerhart's large, bruising shoulders. I do like that he picks up nearly three yards after contact (average) and that Justin Blackmon's future as the main offensive option is TBD, but for Gerhart to leap up into the back-end of the first round, early second round (where Maurice Jones-Drew was often taken) because he is an assumed No. 1 back would be a bold statement by the owner gutsy enough to roll the dice.
Texans
Ryan Fitzpatrick
Titans
Dexter McCluster
If Dexter replaced Darren Sproles in New Orleans, perhaps my answer would be different.
Colts
Hakeem Nicks
Without Wayne out for more than half the season, Luck passed for 500 fewer yards in 2013 compared to his freshman campaign. While Nicks may fail to participate in 16 games in 2014, I would think his 2013 average draft position of the sixth round would be a tad high for a WR2/3. I do believe Nicks has the potential – repeat "potential" – to compete for Comeback Player of the Year within the offense. In a 2013 season-to-forget, Nicks nearly amassed 900 receiving yards. So, as a WR2, 850 yards and four-to-five touchdowns isn't out of the question for a Top 36 WR with a stable QB.
Note: all this assumes Reggie Wayne starts Week 1.
Chargers
Donald Brown
Raiders
Maurice Jones-Drew
The Raiders did rank 12th in rushing offense last season, but remember Terrelle Pryor accounted for 576 of their 2000 team rushing yards. The two tailbacks will run behind a line that allowed the 10th-most sacks last season, while Matt Schaub looks to bury the demons of 2013 and move the chains with his arms and young receiving corps.
The Raiders' red flags are numerous when it comes to fantasy football, but in this RBBC world we compete it, I would have to think Jones-Drew is the running back to covet in the second round with DMC a necessary handcuff.
James Jones
He will compete with Denarius Moore for Matt Schaub's targets and Maurice Jones-Drew and Darren McFadden for play calls his direction. It's an uphill climb and I don't see J.J. ranking inside the Top 24 fantasy wide receivers in 2014 at the moment.
Broncos
Emmanuel Sanders
I could stress, "It's a crowded receiving corps and who knows what type of numbers Sanders can post this season," but let's get real and embrace the fact Manning spreads the wealth and every receiver has the ability to post double-digit fantasy points on a weekly basis.
Check out last year's Broncos WR fantasy numbers (FOXSports.com standard scoring):
Sanders will do some damage in 2014. He's not a WR1, but could flirt with Top 24 WR status on a weekly basis.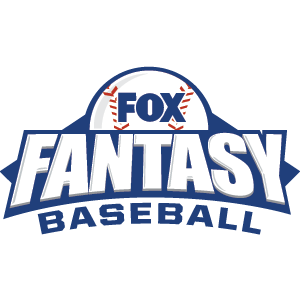 FOX Fantasy Baseball
Join or Create a Free League
Play Now!