Relief pitcher fantasy baseball sleepers
Each FOXSports.com fantasy contributor shared three-to-five fantasy baseball sleepers to keep an eye on heading into owners' fantasy baseball drafts. Over the next two months, expect several updates to our positional fantasy baseball relief pitcher rankings.
2013 Fantasy Baseball Rankings: C | 1B | 2B | SS | 3B | OF | SP | RP
2013 Fantasy Baseball Sleepers: C | 1B | 2B | SS | 3B | OF | SP | RP
Beall
Casey Janssen, TOR – Thanks to their roster remodeling in the offseason, the Jays are the Vegas favorite to win the AL pennant. So it's not the biggest conjecture to claim an expected rise in wins should correlate to additional save opportunities, right? This sentiment has not been shared by most fantasy experts, as Janssen ranks outside the position's top 20. Having a career year at age 30, especially in today's environment, certainly emits suspicion, and replicating a 2.54 ERA and 0.86 WHIP will be no easy feat for Janssen. Yet the Toronto reliever is far from a one-hit wonder, as he posted comparable worthy numbers in 2011 with a 2.26 ERA and 1.10 WHIP in over 55 innings of work.
Janssen is returning from offseason shoulder surgery, yet is expected to be ready for Opening Day. More importantly, new manager John Gibbons has stated that Janssen has earned the closer job over previous fireman Sergio Santos. If he's available after the top 10 closers are taken, given Janssen a look.
Ernesto Frieri, LAA – Pick your red flag with Frieri. His .208 BABIP was third-lowest among pitchers with at least 60 innings. A high walk (4.09 BB/9) and homer (1.23 HR/9) rate never bodes well for relievers. The concession of fly balls was astronomical (52.6 percent, with the league mean around 36 percent). And, not to be a buzz kill, but something's suspicious about the jump in Frieri's average fastball velocity (from 91.8 MPH in 2011 to 94.0 MPH last year).
Still, there's a lot to like with Big Ern. In 129 innings the last two seasons, Frieri has 176 strikeouts. Moreover, while some Angels arms benefit from the pitching-friendly confines, the 27-year-old posted a nearly identical WHIP away from the Big A (0.99) as he did at home (0.92). Though newly acquired Ryan Madson was projected to be the closer, Madson is dealing with further arm issues, bequeathing the role to Frieri. And if he picks up where he left off in 2012, no reason why the Angels would mess with success.
Sean Marshall, CIN – Trust me, the Jonathan Broxton Closing Era in Cincinnati will end, and it will end in flames. Enter Marshall, one of baseball's best set-up men. In his last 57 games of 2012, Marshall kept opposing bats at bay as hitters struggled to the tune of a .191 batting average and finished the season with a career-high 10.9 K/9 mark. Granted, Marshall's ineffectiveness in closing in April and May was the catalyst for Aroldis Chapman taking the fireman duties and turning in one of the greatest closer campaigns ever last season, so understand the apprehension in owners seemingly wasting a selection on the 6'7" lefty. Yet a high ground-ball rate and strong command illustrate that bump in the road was an aberration, and if/when Marshall relieves the Ox this year, don't envision the issues reemerging.
Jason Grilli, PIT – Boston can have "The Hammer." Pittsburgh's got "Grilled Cheese."
Admittedly, man needs to work on a more formidable nickname, but if Grilli continues his pitching mastery (2.76 ERA, 1.16 WHIP, 12.5 K/9) from the past two seasons, another moniker that could be in his future is "All-Star." Pitching in parsimonious PNC Park assists in this venture, yet Grilli was solid on the road last season with a .194 opponent batting average, .282 OBP and 1.93 ERA, a sentiment that could not be shared by the departed Joel Hanrahan (.208 average, .350 OBP, 4.05 ERA). Grilli will be 37 come fall, yet don't let his rising age deter you from selection.
Halpin
How can a closer be a sleeper if he has a job? He can't, so we'll focus here on a handful of pitchers who might stage hostile takeovers of closer roles as the season progresses.
Kenley Jansen, LAD – Jansen's irregular heartbeat issues were apparently corrected by a surgical procedure last October. He'll begin the season as a setup man after watching his team sign the serviceable Brandon League to a three-year contract over the winter, but with his level of dominance – he has a Kimbrel-esque 236 strikeouts in 145 2/3 big-league innings – it's probably only a matter of time before he takes over.
Kyuji Fujikawa, CHC – Fujikawa had 220 saves over 12 seasons in the Japanese League, and the book on him is that he throws hard with good control. He'll begin 2013 setting up Carlos Marmol, who was voted "Most Likely to Miss the Strike Zone" by his high school graduating class. This eventual job change looks like a no-brainer.
David Robertson, NYY – Even though Mariano Rivera is probably a cyborg, you have to worry about how effective he'll be at age 43 after missing almost an entire season due to a knee injury. Robertson is Rivera's heir apparent, and last year he improved his walk rate by approximately two bases on balls per nine innings while maintaining an elite strikeout rate. That makes K-Rob a lights-out reliever, with only the major leagues' oldest player between him and lots of saves.
Ryan Cook, OAK – Grant Balfour is a nice reliever, but he's no superstar, and he recently had minor knee surgery that might cause him to miss Opening Day (it'll be a close call). However, the hard-throwing Cook appears to be at least as good as Balfour, with more than a whiff per inning in 2012 and plenty of ground balls. With Balfour in the final year of his contract and having lost the closer role on this team in the past, there are all sorts of scenarios under which Cook can rack up saves.
Phil Coke, DET – As noted in the Tigers' preview, fireballing rookie Bruce Rondon is the early favorite to close in Detroit, and a gaggle of setup men will be ready and eager to claim the role if he fails during spring training. However, when Jose Valverde melted down during the 2012 postseason, Coke was the one to replace him. That doesn't mean Coke will be the backup option again, but it makes him the logical favorite among the non-Rondon contenders.
Harmon
Glen Perkins, MIN – The Twins' first-round selection from 2004 has played many roles during his tenure in Minnesota. Perkins was a 12-game winner as a starter in 2008 before ultimately settling into middle relief. He took the reins as the closer last year and performed well in the second half, successfully converting 12-of-13 save opportunities while posting a ridiculous strikeout-to-walk ratio (11.3:1).
Jason Grilli, PIT – Grilli takes over as the Pittsburgh closer at the age of 36. Forget about the age for a moment and just look at the numbers. Grilli posted dominant numbers in 2012, registering a sub-3.00 ERA with 32 holds and a strikeout rate of 13.8 per nine innings pitched. He also performed well for the Pirates upon returning to Major League Baseball in 2011. Grilli appeared in 28 games that season and demonstrated big-time strikeout punch with 37 strikeouts in 32 2/3 innings pitched. I know that it's his sixth major league stop and that the age factor will creep in on your cheatsheet, but your investment will be minimal for possible huge returns.
Bruce Rondon, DET – Rondon was the Tigers' minor league player of the year in 2012 in honor of the 1.93 ERA he posted between three levels of play. He's a hard thrower with tremendous strikeout punch, having struck out 11.2 batters per nine innings in his 53 innings pitched. Look at the hit rate for further evidence of Rondon's stuff. He allowed just 5.4 hits per nine innings last season. We always question whether a young pitcher will be able to handle the role. I'm moderately concerned about his walk rate (4.4 per nine innings), but Rondon's strikeout punch and low hit rate leave me optimistic that he can excel in the role for a contender.
Meyer
Casey Janssen, TOR – When I see an organization sign R.A. Dickey, Josh Johnson, and Mark Buerhle, the first thing I think is, "who's the closer?" because, you know they're going to get a lot of chances to earn saves. Last year, Janssen put up a 0.86 WHIP, 2.54 ERA, and 22 saves (he started the season as the seventh inning guy). Besides WHIP, the next important stat I deem worthy when choosing relief pitchers is K/BB (strikeouts to walks ratio). Janssen's ratio was 67/11.
Tom Wilhelmsen, SEA – Though Wilhelmsen finished 16th in saves (29), only six relief pitchers with more saves had a better ERA. He started the 2012 season setting up for Brandon League, but in June he was given a chance to be the main man and never relinquished the job, converting 29 of 34 save opportunities. During his time as the closer, his ERA fell from 2.50 to 1.67 (only three relief pitchers with more saves had a better ERA).
Angels closer, LAA – Los Angeles probably signed the top-tier free agent this offseason in Josh Hamilton. Now, a cheap and easy way to steal saves for your fantasy baseball team is to sign a closer with one of the best offenses. Last year, the Rangers, Yankees, and Brewers were the top-three scorers in baseball and each had a closer with at least 35 saves. The Angels had the fourth-most runs, but Frieri only had 23 saves (in 26 chances) after being traded from San Diego. Going into 2013, he must compete with Ryan Madson. Just keep your eye on Spring Training and ride the LA closer-coaster.
Fowler
Jason Grilli, PIT – I covered Jason Grilli back in 2005 when he started 28 and won 12 games for the Toledo Mud Hens en route to a Governors' Cup title. Fast forward eight years, with Joel Hanrahan now in Boston, and Grilli may have finally found his big league niche at the age of 36. His 32 holds, 1.14 WHIP and 2.91 ERA in 2012 bode well for 2013. Hanrahan averaged 38 saves for the Pirates over the last two seasons. Any amount over 30 for Grilli is gravy.
Steve Cishek, MIA – While the assumption remains the Marlins will stink in 2013, the team will manage to win 60 or so games and my educated guess is that those wins will be close more times than not. Enter Cishek who won the closer by committee contest first introduced by Ozzie Guillen last season. The side-armed slinger converted 15 of 19 save opportunities in 2012 with 13 holds, 1.30 WHIP (a tad high for a closer) and 2.69 ERA. He also finished with a 9.61 K/9 rate.
Ernesto Frieri, LAA – Coming off Tommy John surgery, Ryan Madson is expected to miss the first few weeks of the season. Still, I believe the Angels are making a huge mistake not naming Frieri their closer and if Madson struggles this guy has the stuff to save 40+ games for the Angels. Following an early-May trade between the Padres and Angels, Frieri (23 saves, 2.32 ERA, 0.98 WHIP, and 13.36 K/9 rate) arrived in Los Angeles and did not allow an earned run in his first 24 innings pitched (26 appearances). He's a great pick in AL-only leagues and leagues where HOLDS are tallied. My bet is he becomes the full-time closer over Madson.
2013 Fantasy Baseball Rankings: C | 1B | 2B | SS | 3B | OF | SP | RP
2013 Fantasy Baseball Sleepers: C | 1B | 2B | SS | 3B | OF | SP | RP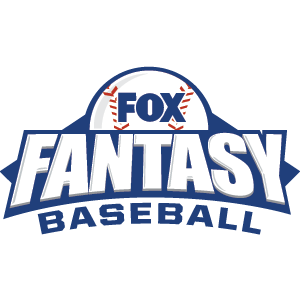 FOX Fantasy Baseball
Join or Create a Free League
Play Now!