Brewers' Fiers on fire at Triple-A Nashville
Sometimes the player's narrative matters, too. In the case of Milwaukee Brewers' starting pitcher Michael (Mike) Fiers, his 2013 biography is one chapter he'd probably like an opportunity to edit. We'll get to that heart-wrenching tale in a second.
A quick refresher course on Fiers takes us back to his 2011 minor league campaign. He finished with a combined record of 13-3 (8-0 at Triple-A) with a 1.86 ERA and K/9 rate around 9.50 between Double and Triple-A.
After starting the 2012 season at Triple-A, Fiers was called up in May. In 22 big-league starts, he finished with a 9-10 record, 9.52 K/9 rate and 3.74 ERA (3.47 xFIP). However, Fiers' first "full" season at the age of 27 didn't end with a bang. Fiers' earned run average soared to 4.89 in August and 7.09 in September/October, but his xFIP remained steady at 3.25 and 3.62, respectively. Possessing an average fastball that only clocks the high 80's leaves you susceptible to regression.
Fast-forward to the nightmare of 2013 when Fiers only made three MLB starts and posted an ERA over 7.00. Off the field his mom was gravely ill and dying of the auto immune disease lupus at the age of 54.
With his mind on matters off the field, Fiers was drilled with a line drive back up the box during a Triple-A start breaking bones in his forearm and wrist.
Two months later, in August, his mom passed away. Fiers didn't pitch again in 2013.
1st tattoo. R.I.P Mom. I love you. pic.twitter.com/ptcEzIe1H5

— Mike Fiers (@Fiers64) February 2, 2014
With 2013 behind him, a loved one looking down on him, a clean slate and clear conscience, Fiers has baffled opposing hitters through his first three starts of 2014. He's 3-0 with a 0.87 ERA, 1.70 FIP and 11.32 K/9 rate – he struck out 12 in 8 IP his last start.
That's the great news, but he's going to need an injury at the big-league level for a spot to open up in the starting rotation.
The only starting pitcher not to win a game to-date is Matt Garza and his $12.2-million salary. With that price tag Garza isn't going anywhere. However, at the rate pitchers are landing on the disabled list, Fiers will get his shot to rewrite a happier conclusion to his MLB narrative sooner rather than later.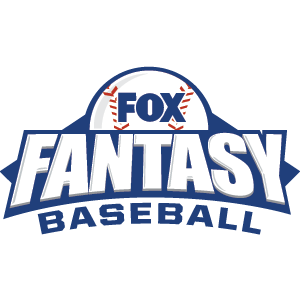 FOX Fantasy Baseball
Join or Create a Free League
Play Now!