Why the ACC pulling its title games is devastating to North Carolina
When the NBA pulled the 2017 All-Star Game from Charlotte over the state's controversial HB2 law, it was only a matter of time before the NCAA took similar action. Which it did earlier this week, pulling an NCAA tournament site from Greensboro next spring as well as several other championships scheduled for the state.
And once the NCAA did that, many felt the ACC would have no choice but to pull this December's football championship game from Charlotte, which it did Wednesday. But don't think for a moment that was an easy decision.
No conference is more synonymous with a state than the ACC is with North Carolina. Four of the original seven members were North Carolina, North Carolina State, Duke and Wake Forest, who founded the league in Greensboro more than 60 years ago. All but a handful of ACC basketball tournaments have been played in the state. Even as the league expanded all the way from Boston to Miami to South Bend, its heart remained on Tobacco Road.
For the ACC to take an action that may cost its home state more than $30 million in economic impact is arguably the most powerful protest any organization, business or entertainer has made to date. How can state lawmakers cling to a bill so anachronistic and so toxic that it managed to alienate one of it most loyal constituents?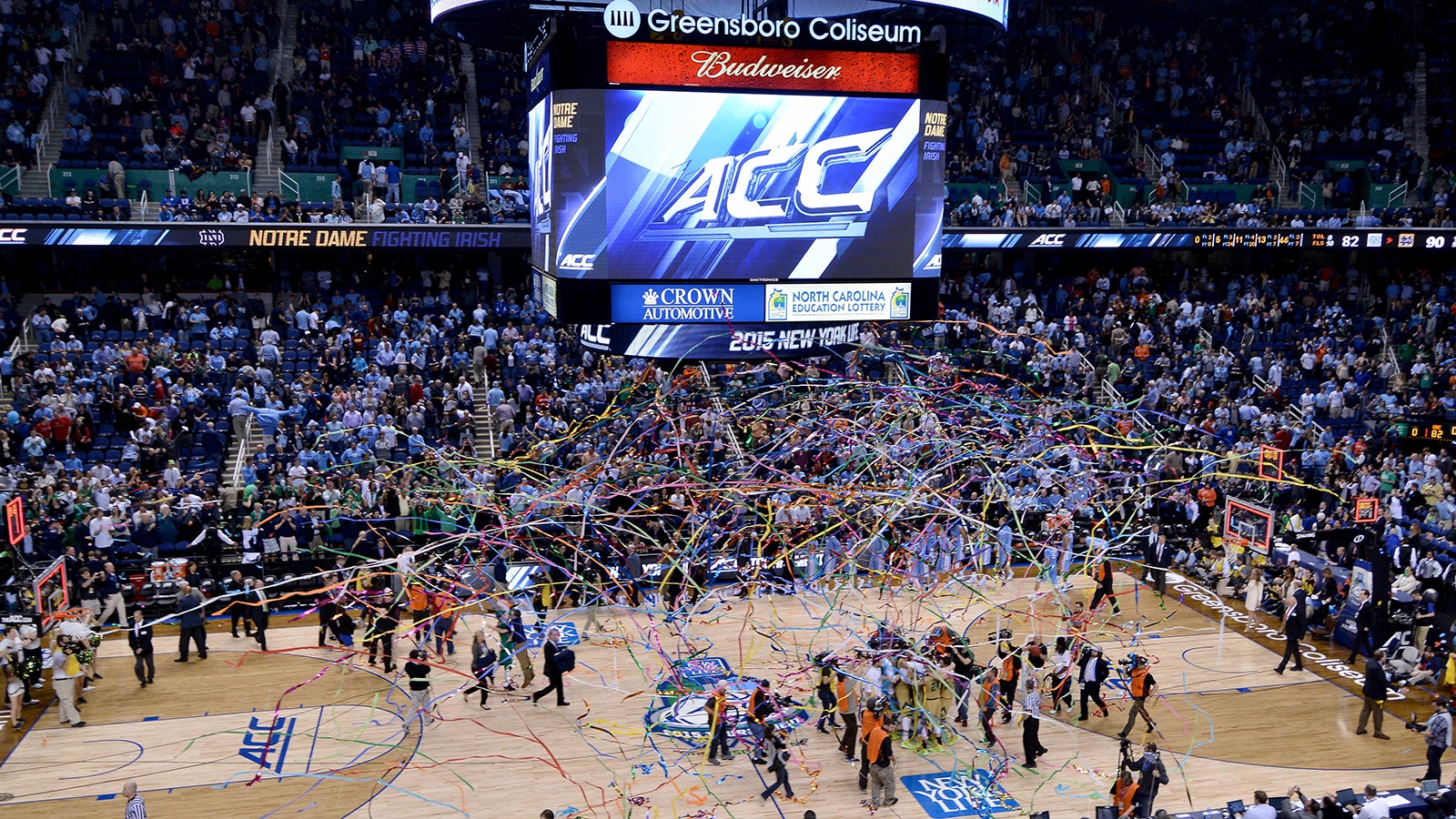 The law in question has become commonly known as the "bathroom bill" due to its bizarre and unprecedented provision requiring transgender individuals to use bathrooms at public facilities that correspond to the gender on their birth certificates. Overshadowed is the fact that it also specifically "invalidate[s] any local law that treats sexual orientation as a protected class or has a purpose to prevent discrimination against lesbian, gay, bisexual or transgender individuals."
That part was the first bullet item in the NCAA's release Monday and is quite clearly the aspect sports organizations find most troubling.
The irony is that governor Pat McCrory and Republican lawmakers passed HB2 in part to counter Charlotte's own anti-discrimination ordinance. Now that city is the one losing all the big events due to those politicians' policies.
Ultimately, the ACC's presidents made a majority vote to remove the championship, but commissioner John Swofford is still the face of the conference. Swofford is a North Carolina native, UNC grad and former AD of his alma mater. He's held the ACC commissioner job for two decades.
Can you imagine how hard it must be for him to tell his friends in Charlotte, sorry, we're taking our game elsewhere? And yet, in a statement following the NCAA's decision Monday, even he chimed in saying, "On a personal note, it's time for this bill to be repealed as it's counter to basic human rights."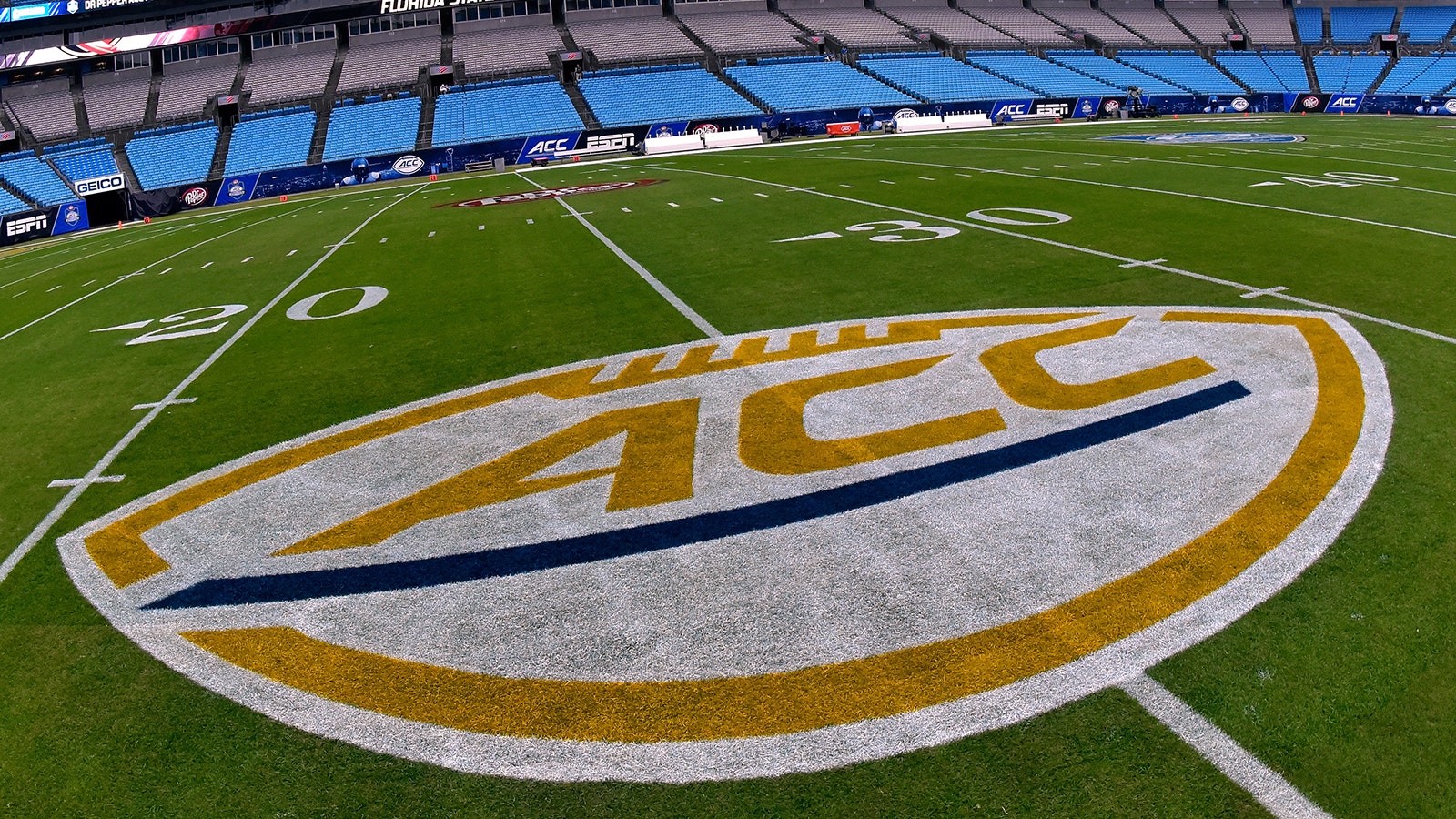 "I am hopeful that losing the NBA All-Star game, the NCAA championships and now the ACC championships, will once and for all convince North Carolina legislators that they are on the wrong side of history and that LGBT athletes and fans deserve to be protected and respected on the field and under the law," said Hudson Taylor, founder and executive director of Athlete Ally, in a statement.
There is a certain segment of the population — including many reading this story — that recoil at any intersections of sports and politics. But the fact is, sports carry great popularity in this country, and in fact there's a long history of sports teams and leagues influencing social change.
One college sports example that came to mind Wednesday was the 1990 controversy over Arizona voters' rejection of a state-sponsored Martin Luther King holiday. It directly impacted that season's Fiesta Bowl, with Notre Dame and Virginia (which held the No. 1 ranking at one point that season) turning down invitations to the game. Alabama and Louisville — neither of them ranked in the Top 15 — played instead.
Around the same time, the NFL pulled the 1993 Super Bowl it had previously awarded to Sun Devil Stadium in Tempe. The state reversed course on the holiday shortly thereafter.
A quarter-century later, it seems absurd that a state would reject honoring a famed civil rights leader with a holiday that President Ronald Reagan signed into law federally years earlier. The same will hold true 25 years from now when looking back at a time when a state government tried to deny a class of individuals the same rights as others.
Thus far North Carolina legislators have stubbornly clung to a law that the vast majority of its own residents don't support, but it's a matter of when, not if, North Carolina reverses course. Many of those same residents have spent their lives watching and attending ACC sporting events. Which is why the ACC's decision may ultimately prove more powerful than those of the NBA or NCAA.