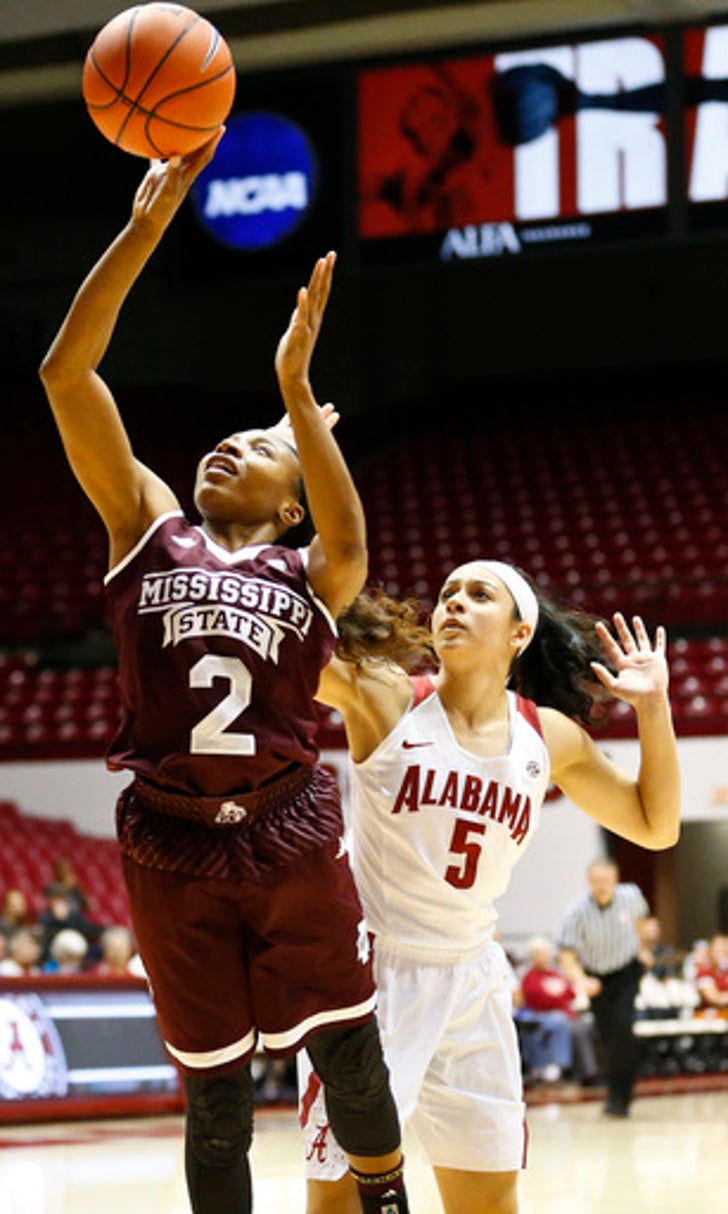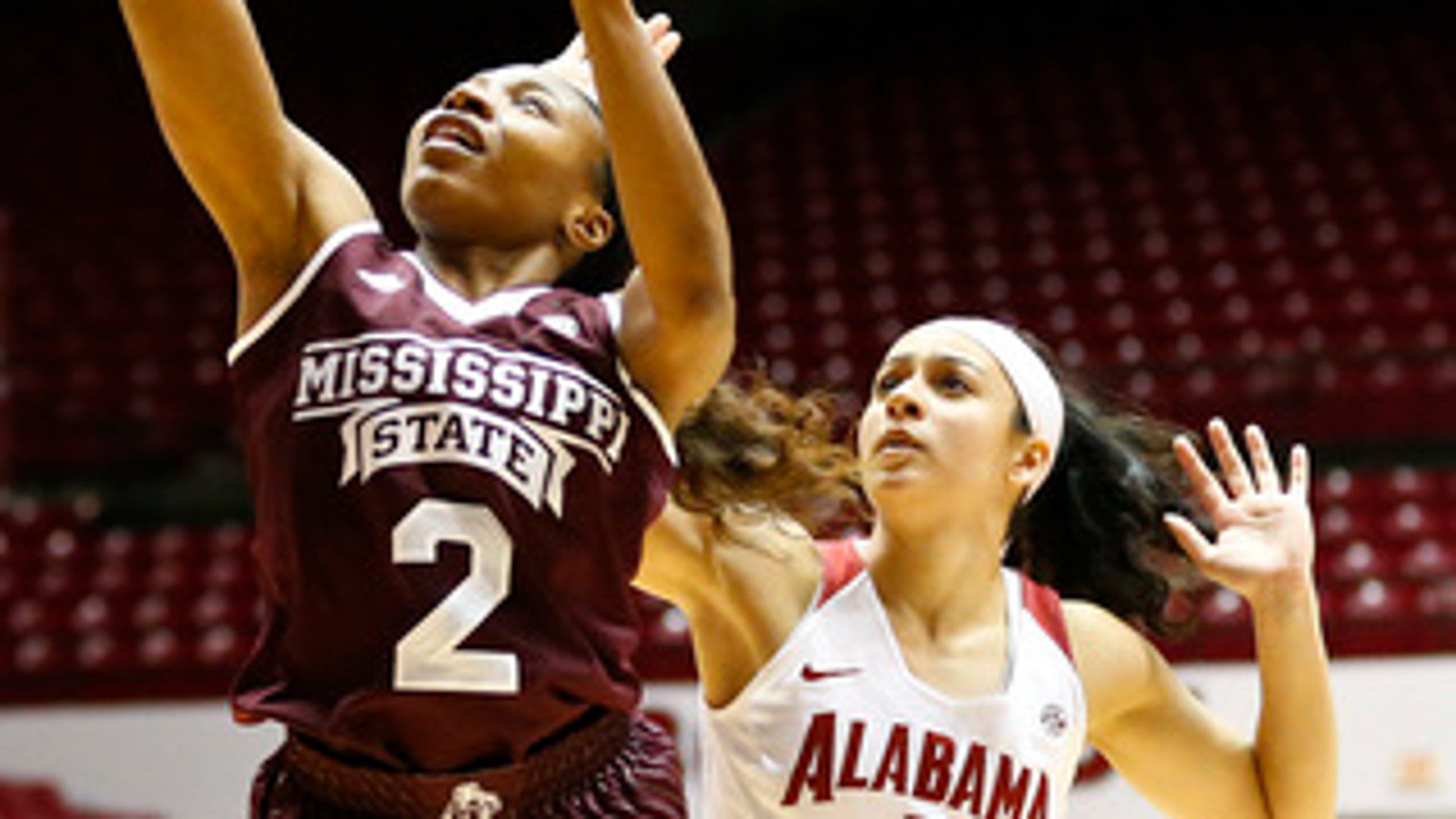 Okorie, No. 4 Mississippi State women top Alabama 67-54 (Jan 19, 2017)
BY AP • January 19, 2017
TUSCALOOSA, Ala. (AP) Mississippi State forced a turnover 11 seconds into the second half, and didn't let up the rest of that 10-minute period.
Chinwe Okorie had 15 points and eight rebounds and the fourth-ranked Bulldogs overwhelmed Alabama in the third quarter en route to a 67-54 victory Thursday night to remain unbeaten.
''I thought they really took it to us the first half and I was proud of how we responded after a halftime chit chat,'' Bulldogs coach Vic Schaefer said. ''We came out in the third quarter, that's our team. Forcing turnovers. Getting out in transition. Good execution on the half court.''
It was a school season-record ninth road win for Mississippi State (20-0, 6-0 Southeastern Conference), the first team in the nation to reach 20 wins.
Victoria Vivians scored 12 of her 14 points in the second half after coming off three straight games with at least 20 points.
Along with Okorie, Teaira McCowan dominated the Crimson Tide (14-5, 2-4) around the basket. McCowan made 5 of 7 shots for 10 points. Okorie scored Mississippi State's first six points and was 7-for-8 shooting.
Schaefer said the stressful push to remain unbeaten is taking a toll on his team.
''It's very taxing,'' he said. ''Our kids, I think they're a little tight. I just think they're feeling the number a little bit. But it's 20-0 now and I've told them all year it's so hard to go through a season and not have a blemish, and not to worry about it.''
Hannah Cook led Alabama with 16 points, and Jordan Lewis and Coco Knight had 10 apiece. Leading scorer Meoshonti Knight missed all six of her field-goal attempts and finished with two points - 11 below her season average.
''You have to credit them,'' Tide coach Kristy Curry said. ''I thought that we were hurried instead of being calm and settled and poised, and they did exactly what they wanted to do.
''I was a little disappointed in our post (players). We had 16 post turnovers and 13 on the perimeter.''
The game pitted Mississippi State and the league's top defense against an Alabama team that's last in the SEC in scoring.
The Bulldogs stretched an eight-point halftime lead to 58-33 entering the fourth quarter. The Tide closed the gap in the fourth when Mississippi State scored just nine points.
''We definitely came out flat, like we weren't ready to play or something,'' said Mississippi State point guard Morgan William, who had nine points, five assists and three steals.
BIG PICTURE
Mississippi St.: Remains one of two unbeaten teams, along with No. 1 Connecticut. ... Mississippi State got its fourth straight 20-win season and eighth overall.
Alabama: The Tide made just 11 of 25 free throws and committed 29 turnovers.
NOTHING'S FREE
A defense that's giving up 54.8 points per game doesn't give many uncontested shots - except at the free throw line. ''Fourteen free throws gives you 68,'' Curry said. ''Against these guys, every free throw and every open look you get when no one's guarding you is a plus and we did not take advantage, because no one's guarding you on a free throw.''
UP NEXT
Mississippi State: At SEC co-leader and fifth-ranked South Carolina on Sunday night, when the Bulldogs ''run into a hurricane,'' as Schaefer put it.
Alabama: At Mississippi on Sunday after an 0-3 homestand.
---
---