tennis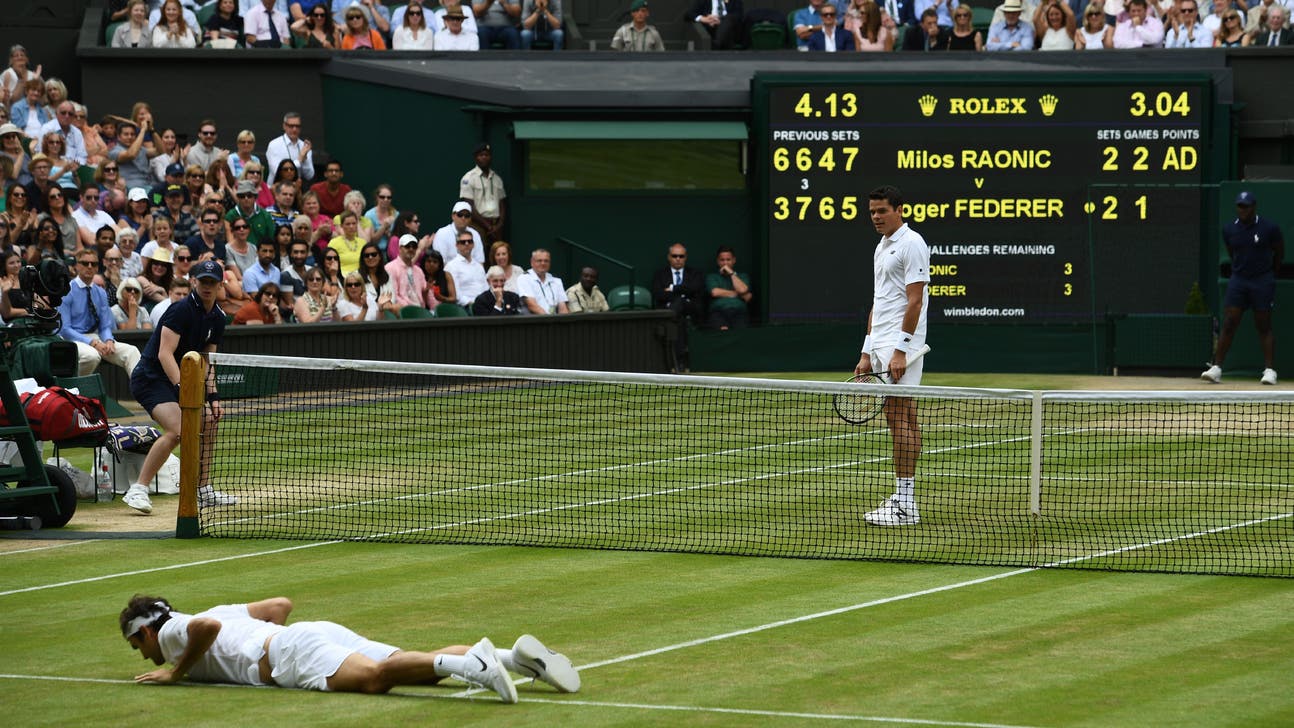 tennis
Roger Federer blew his chance at Wimbledon
Published
Nov. 15, 2016 2:03 p.m. ET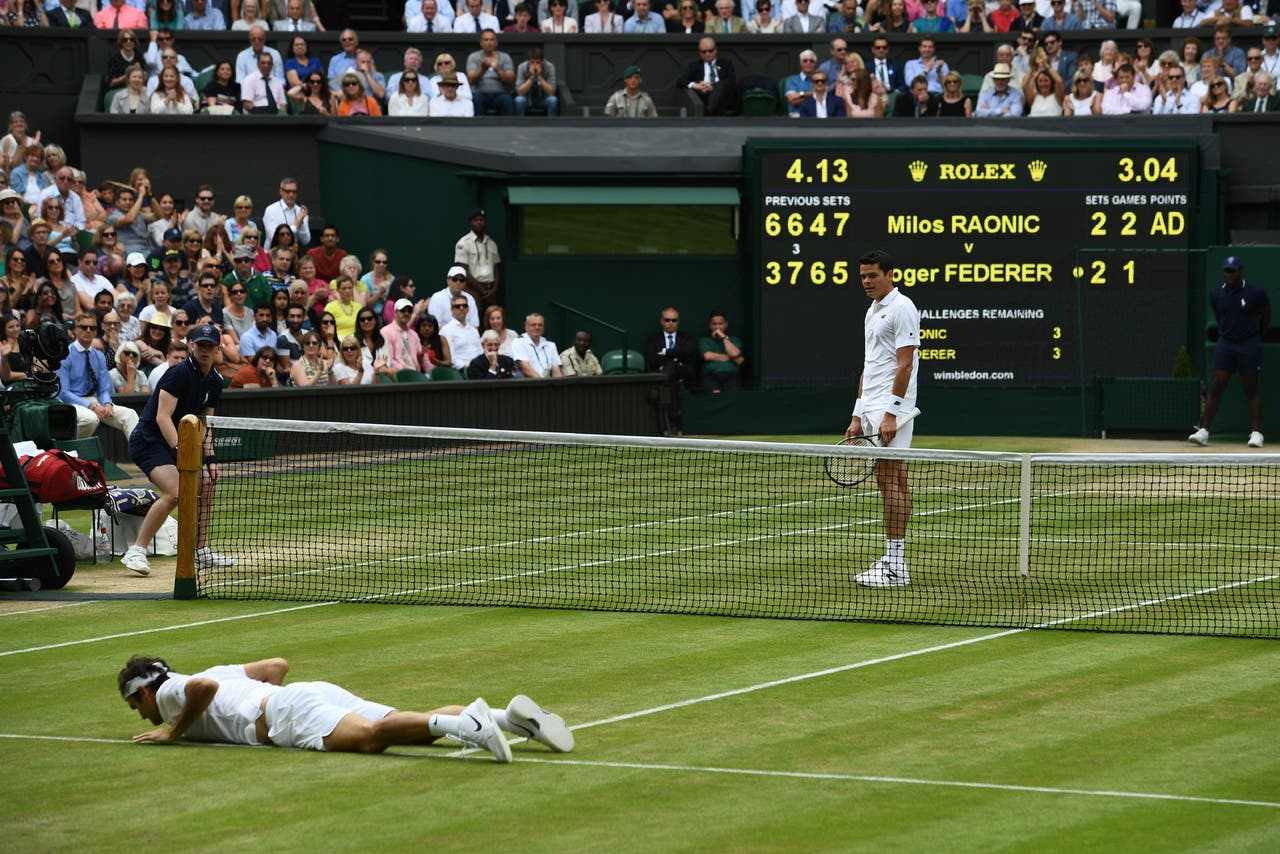 1. The story is about Milos Raonic. It's about how the not-so-young-anymore Canadian made good on years of promise by handing Roger Federer his first ever loss in a Wimbledon semifinal and advancing to the first Grand Slam final of his career. It's about how Raonic dominated the first two sets, right until he double-faulted at 3-3 in a second-set tiebreak and went into a tailspin that he pulled himself out of, but only by so much - Federer won that tiebreak and the third set and everything was set for a fourth-set tiebreak that Federer, who'd dominated his serve throughout the match, would have been the overwhelming favorite to win. It was one point away, with Federer serving at 5-6, 40-0.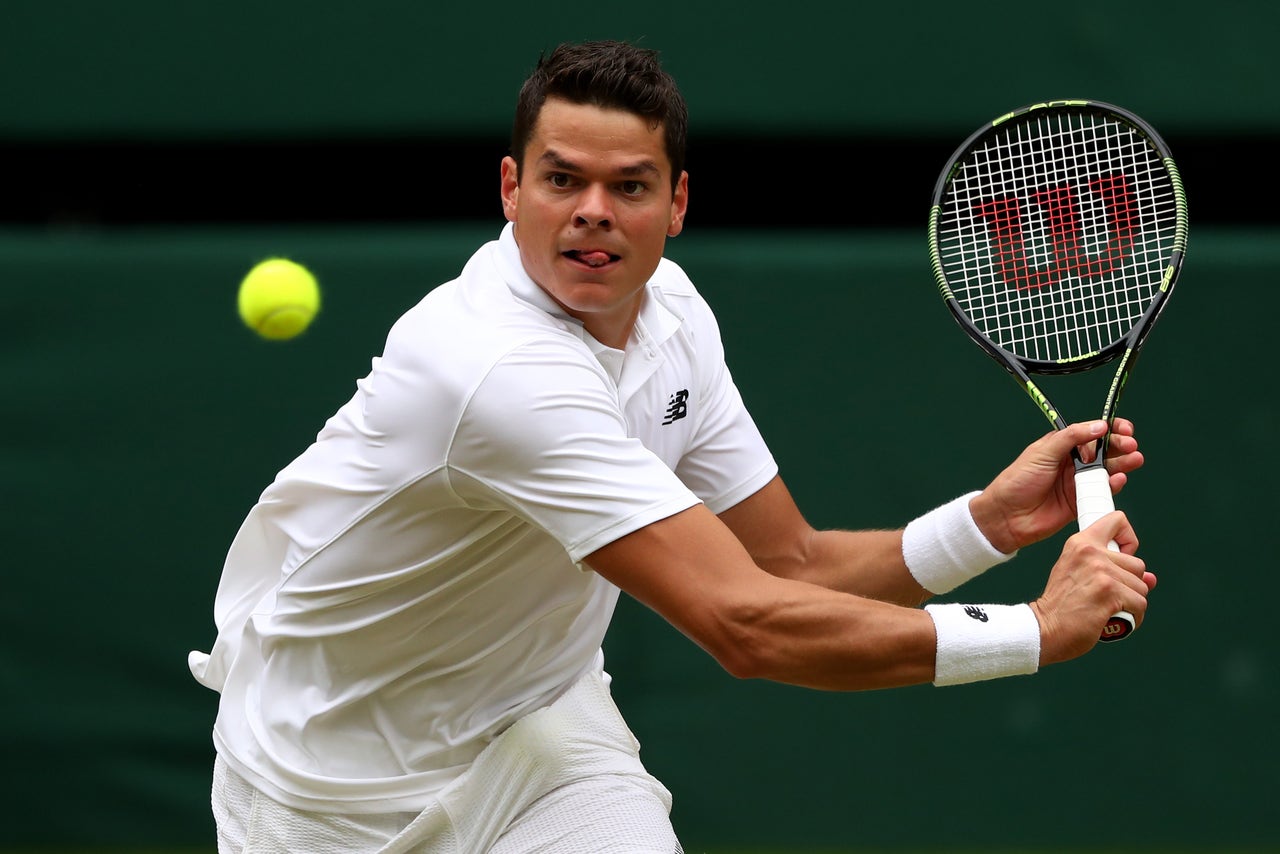 2. The story is about Roger Federer. Two days after his Houdini-like escape from Maric Cilic, the seven-time Wimbledon champion had settled in nicely to the semifinal, with a two-set to one lead against an opponent he's defeated there before. The Fed appeared to be cruising to a final and another brush with tennis immortality. He was hitting flawlessly, with just 14 unforced errors in the entire match. Numerous times in the fourth set, Federer had opportunities to break Raonic, or to at least put major pressure on him, and Raonic answered like he was the one who's owned Centre Court for the better part of the decade. The 6'5" Raonic was running down balls like Nadal, hitting passing shots like Djokovic, using the delicate touch of Federer and serving like, well, himself.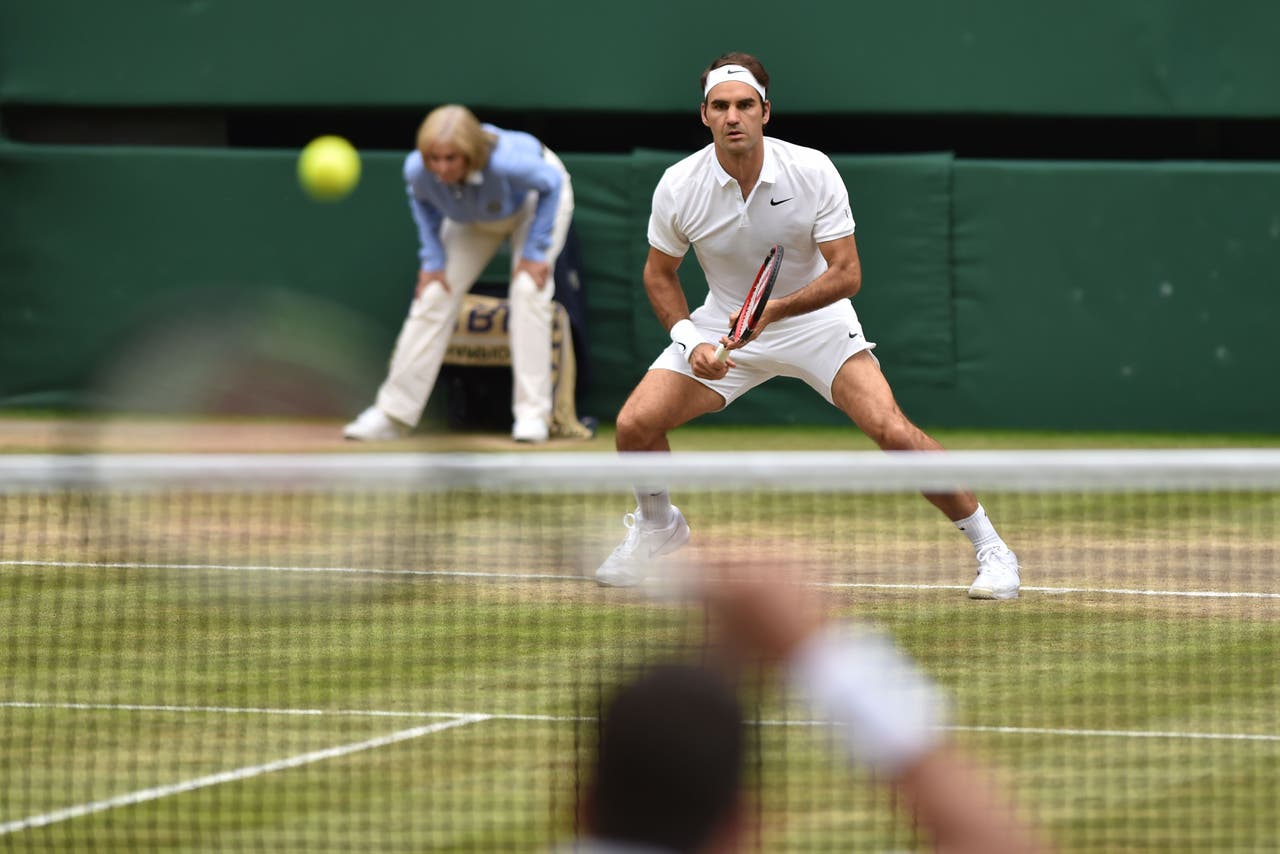 3. There it was 5-6, 40-0. A tiebreaker was a certainty. Then, the unthinkable: Two Federer double faults in a row to send the game to deuce. Ninety seconds later, Raonic had stolen the set thanks to Federer's collapse, plus his own aggressive return game that came on like his new coach John McEnroe had flipped a switch. A Federer gift? Sure. But a gift given isn't necessarily a gift opened. Others would have shrunk under the pressure. Raonic rose to it. Federer ended up losing three service games, two in which he held game points and another in which he led 30-0. The height of Wimbledon oddity.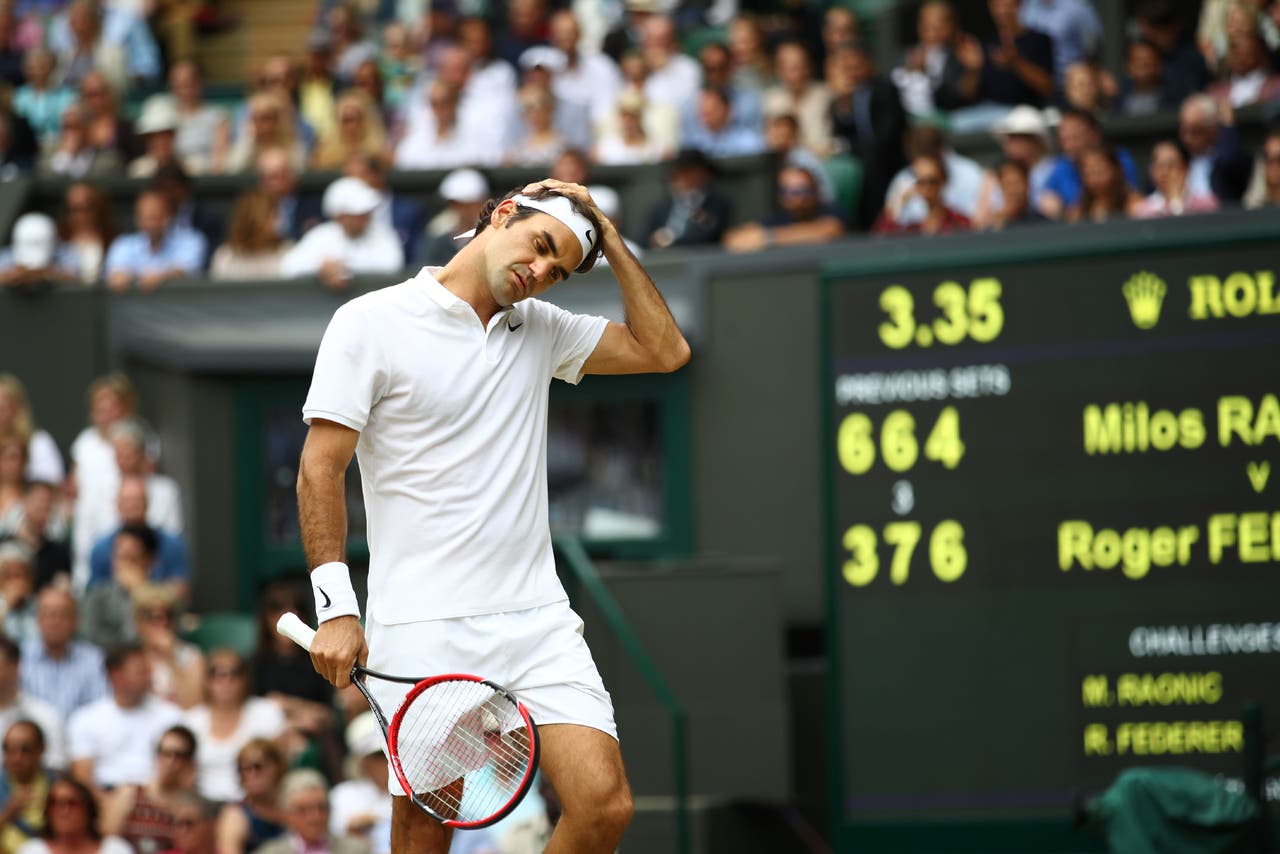 4. The score and the retelling might suggest a different story, but the fifth-set result was far from predetermined. Federer had game points on his serve at 1-2, but Raonic kept at him, winner, winner; Federer, error, error; game, Raonic. In the middle of the game, Federer made sure to give cameras a visual metaphor for the match, oddly stumbling while he ran crosscourt. He fell to the ground - like an ungraceful Boris Becker.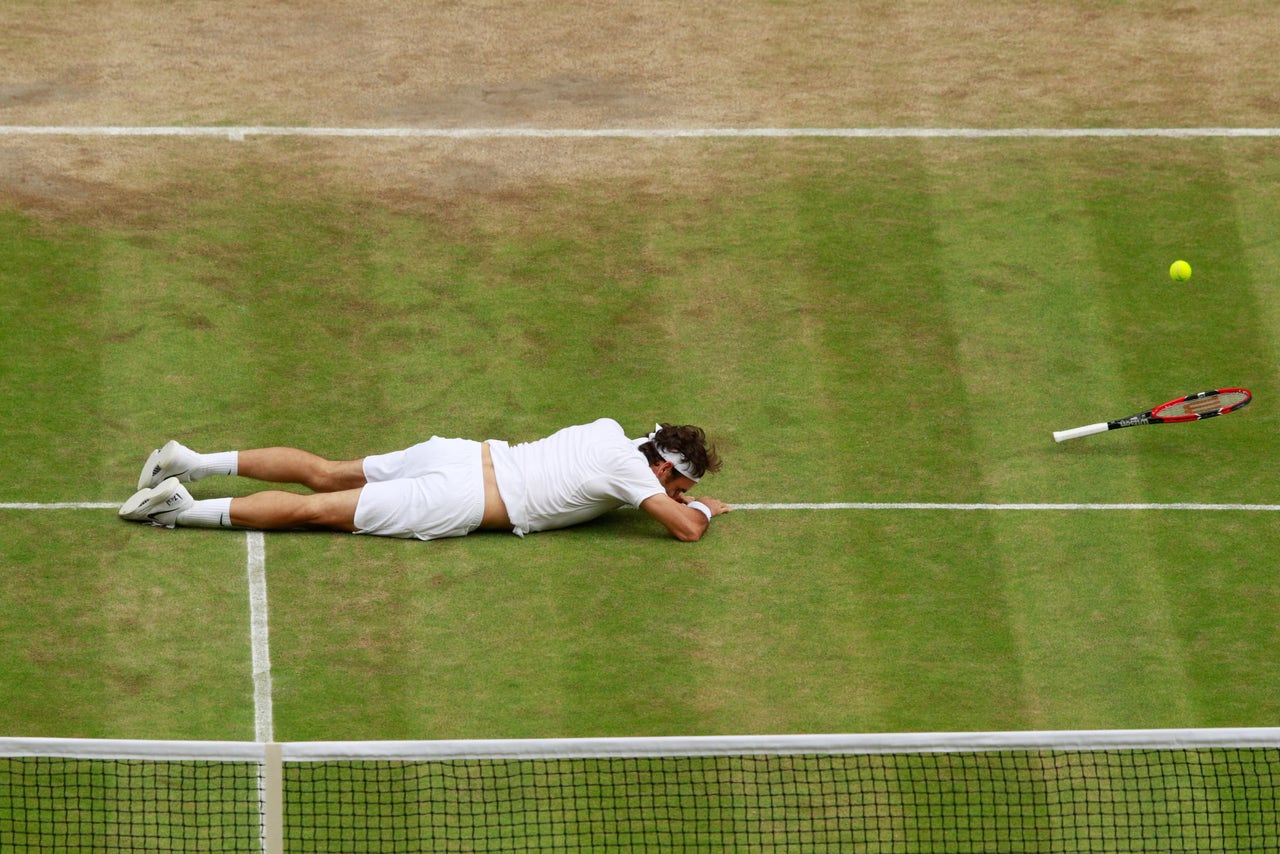 Federer has never looked more mortal. From then, it was all over but the handshake. Raonic lost two points on his serve in his last service games. And at 5-3, when all the pressure of finally getting to a Grand Slam final was upon him, Raonic didn't blink, winning the game at love.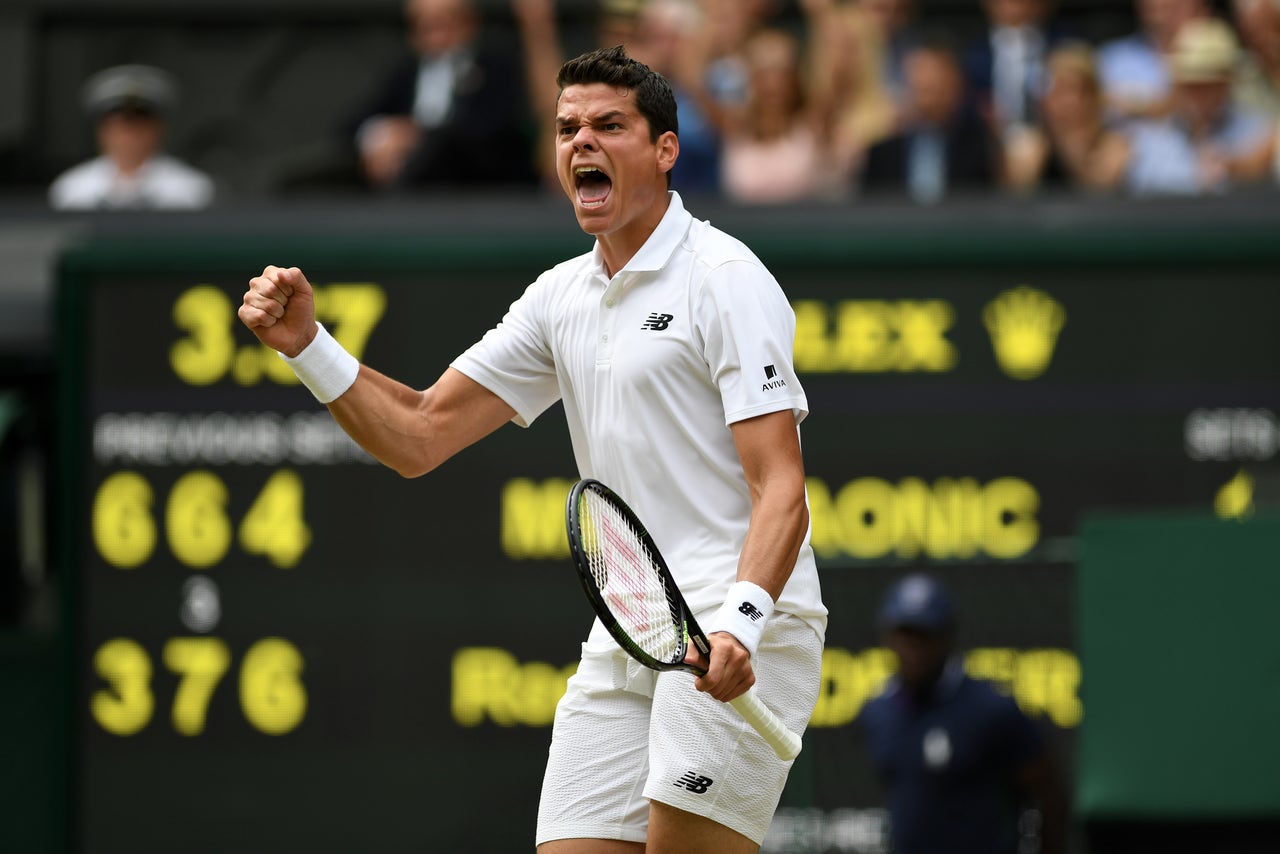 5. It's the eternal battle of young vs. old. Do not - do not - say Roger Federer can't win another Grand Slam. He was a few loose serves and a couple of inches from making a winnable final. Why would a tight loss in the fifth-set of a Wimbledon semifinal end Federer's quest? If anything, it sustains it. This proves he can win majors. Where was Novak Djokovic on semifinal Friday?
As for Milos Raonic, he'll await his finals opponent, hoping it's Tomas Berdych but resigning himself to a meeting with the UK's own Andy Murray. If he plays like he did against Federer, he'll have a chance. If he serves slightly better, I'd make him the favorite. Either way, Milos Raonic has finally emerged from the shadow of his famous tennis namesake. The only question now: Another match for Milos?
---
---
Get more from tennis
Follow your favorites to get information about games, news and more
---