tennis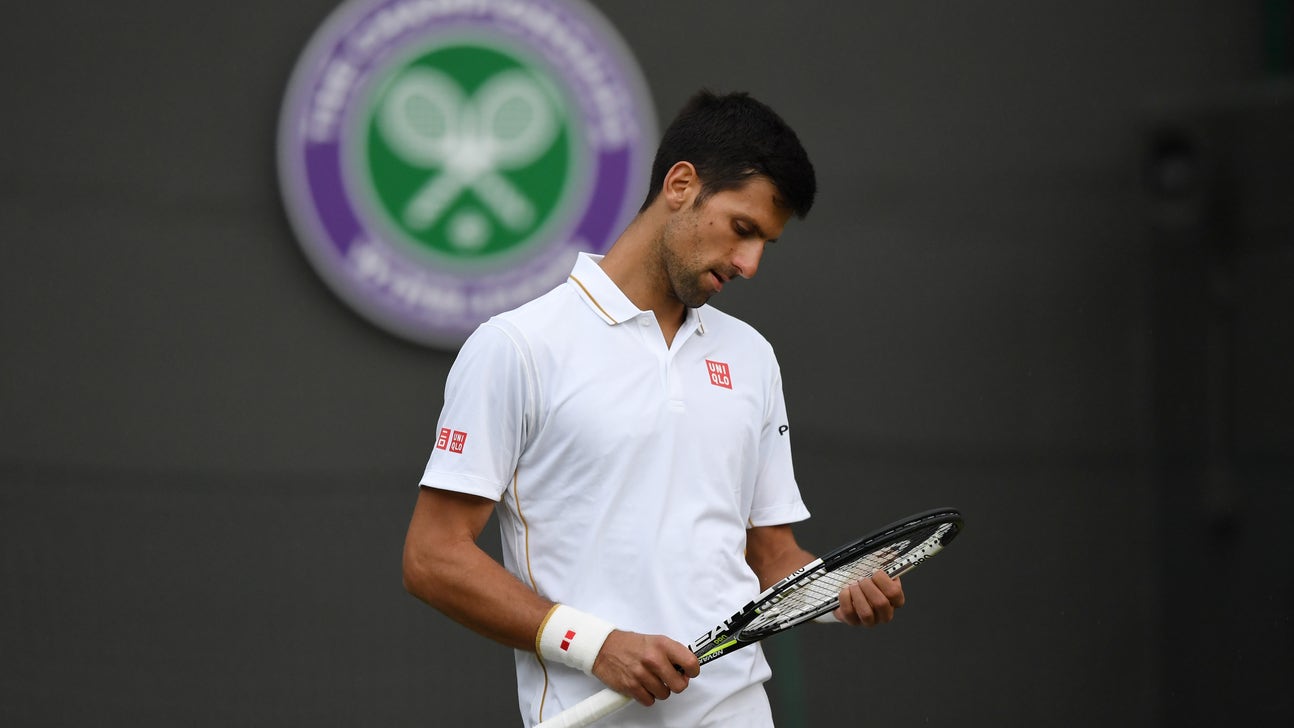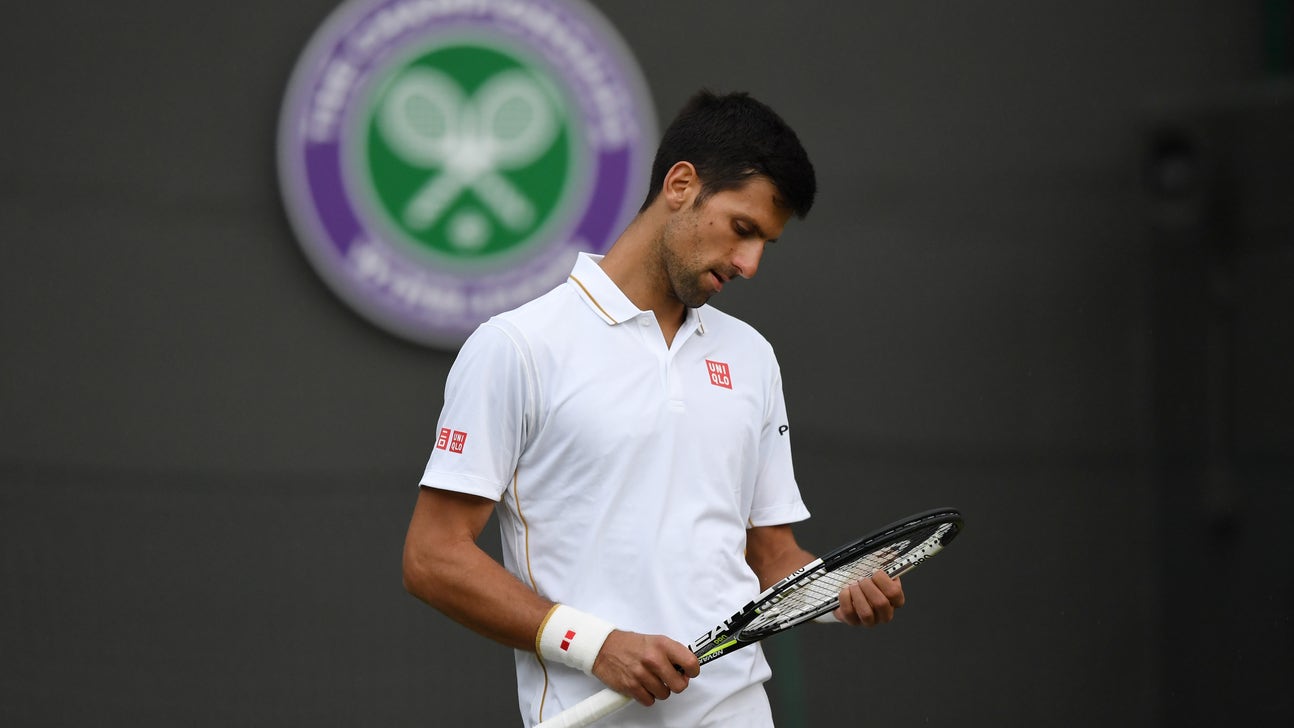 tennis
A rain delay may have just saved Novak Djokovic's Grand Slam hopes
Published
Nov. 15, 2016 2:04 p.m. ET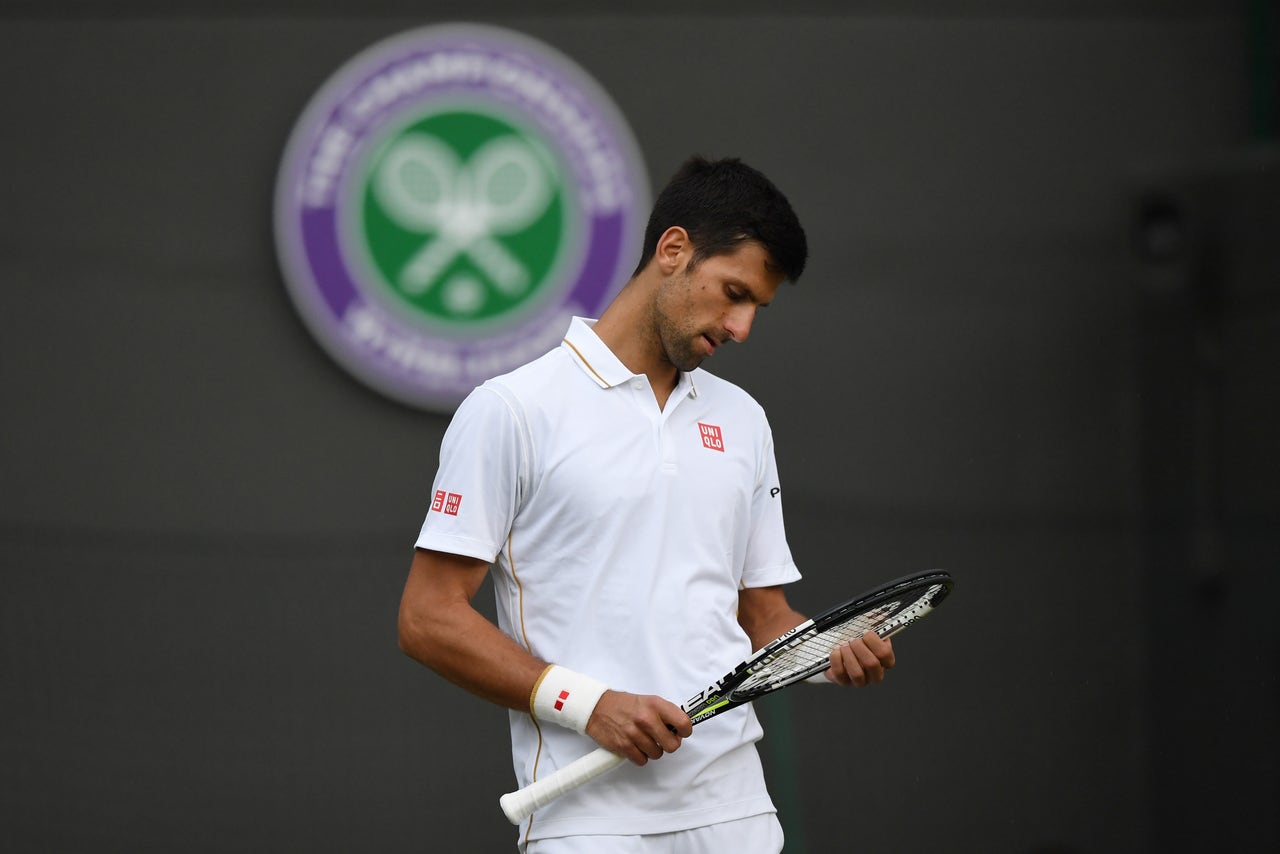 You'd think Novak Djokovic, who is attempting to become the first man in 47 years to win the Grand Slam, thus continuing his historic grip on the tennis world, wouldn't need much help in the early rounds of Wimbledon. It appears he got some Friday evening from an unlikely source: Mother Nature.
Rain postponed Djokovic's third-round match with Sam Querrey until Saturday morning, an all-too-familiar occurrence at this rainy Wimbledon fortnight. This one delay, however, has tremendous implications and could swing the whole direction of the tournament.
About 30 minutes before the rain began, Djokovic was in a situation he hadn't been in two years. For the first time in 73 sets, the world No. 1 and Grand Slam hopeful lost a set in the first week of a Slam, a tight 7-6 (6) opening-set loss to American Sam Querrey.
Surprising? Sure. A shock? Hardly. Even the greatest lose sets every now and then. That 73-straight mark was amazing, but it was going to end sometime. No, it was how it happened and what happened next that was the stunner.
Querrey lost only four points on his serve in the opening set, winning a whopping 88 percent of first-serve points and an unheard-of 90 percent on his second serve. It was as dominant a service performance as the tournament has seen, including in matches featuring the world's biggest servers -- Ivo Karlovic, Milos Raonic, John Isner and others. None of those, of course, had come against the world No. 1 and greatest returner of his generation.
If the first set was odd, the second set was stupefying. The pair traded holds in the opening two games, then Querrey won five straight to take the set 6-1. It's been a decade since Djokovic lost a Grand Slam set by that score so early in a tournament. He's only lost a 6-1 set 10 times in his Grand Slam career. Querrey was clearly outplaying Djokovic, but that suggests Djokovic was playing at all. He looked lethargic. He looked apathetic. He was completely disengaged. If Gael Monfils or Bernard Tomic had played that same set, we'd have said they were tanking. It was a bizarre look for a player who never takes off a point.
Djokovic does go through funks sometimes, but it's usually if he's up in a match and starts playing poorly or has split the opening sets and gets broken early in the third. Having a mental tank to go down two sets in a Grand Slam to an opponent who bears respect? That's a new one. For Djokovic's sake, he better hope it was the pressure temporarily affecting him and not anything related to his game.
Nobody is counting out Djokovic, mind you. He was down two sets last year against Kevin Anderson before coming back to win easily and he also had his famous comeback against Roger Federer in the 2011 U.S. Open semifinals. But with Querrey's serve firing on every possibly cylinder, even a motivated Djokovic might have been in trouble.
And then, a reprieve. Rain. For the sixth time that day, the sky opened at Wimbledon. This time, it came so late (about 8 p.m. local time) that play was canceled for the day and all ongoing matches were postponed until Saturday. (Later, because of all the rain delays, Wimbledon announced it would have play on the middle Sunday for only the fourth time in history.)
Suddenly, Djokovic's funk had a night to right itself. Querrey's fire was immediately snuffed. Djokovic had been issued a get-out-of-jail free card. Though he's 4-16 all time when losing the first two sets, he's come back on double-digit seeds the last two times it's happened at Slams. According to the British sportsbooks, Djokovic still has about a 60 percent to win. (Or, that's what the money says.)
The top half of the draw will be ruing the untimely downpour, especially Roger Federer, who would theoretically see Djokovic, the man who's beaten him in the last two Wimbledon finals, in the semis. A Djokovic loss opens up that half so widely that Federer could conceivably cruise to the final.
But Federer can't complain too much - he got to play on Centre Court on Friday, under the roof. He finished his match. Djokovic was out on Court No. 1. No roof. So while Federer will be resting for two days prior to his fourth-round match on Monday, Djokovic will have to come out on Saturday and win three straight sets to merely advance.
I suspect he'll do it. I suspect he might have done it even if play had continued on Friday evening. (If Djokovic had pushed the match to a fourth set, chances are darkness would have forced a postponement anyway.) But make no mistake, Djokovic's 30-match win streak at Grand Slams is very much in jeopardy, postponement or not. Will the rain be a pardon or merely a stay of execution?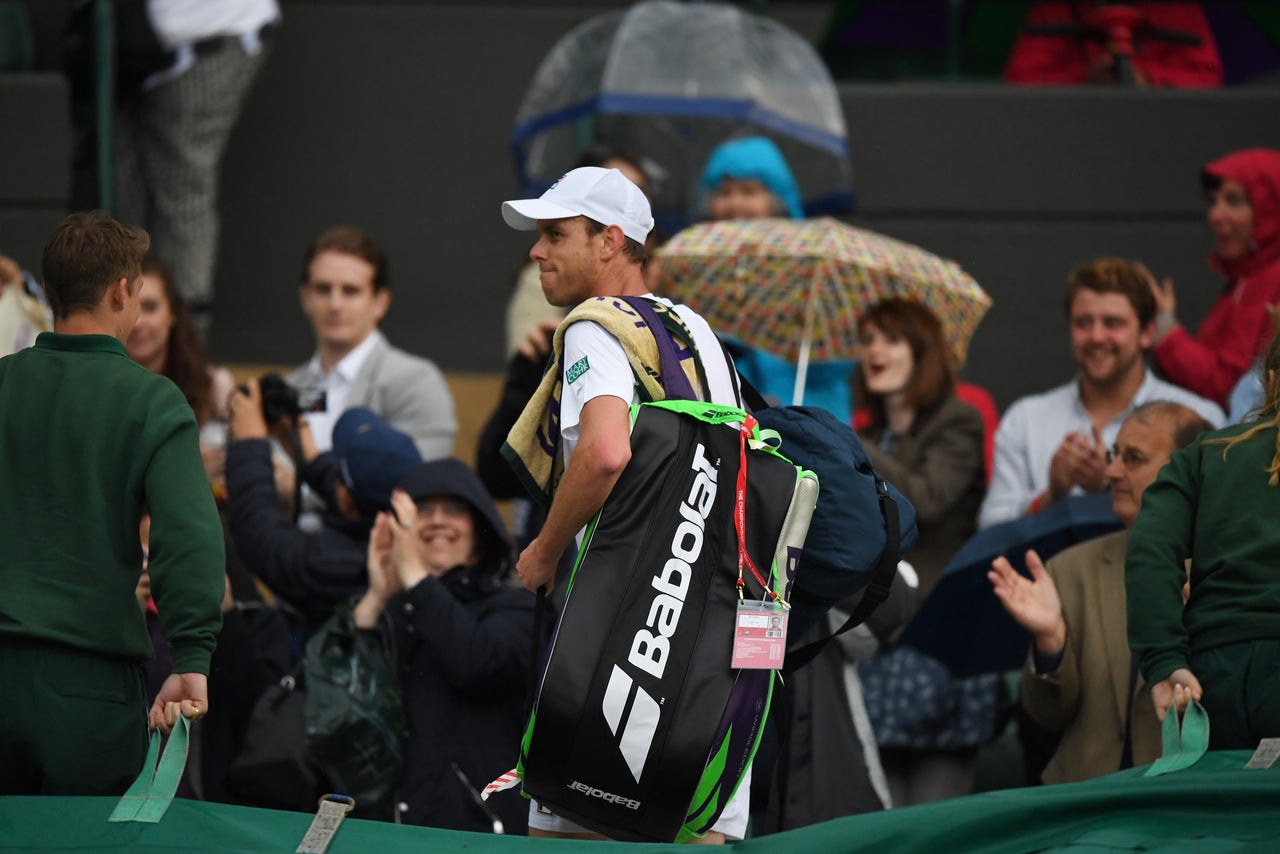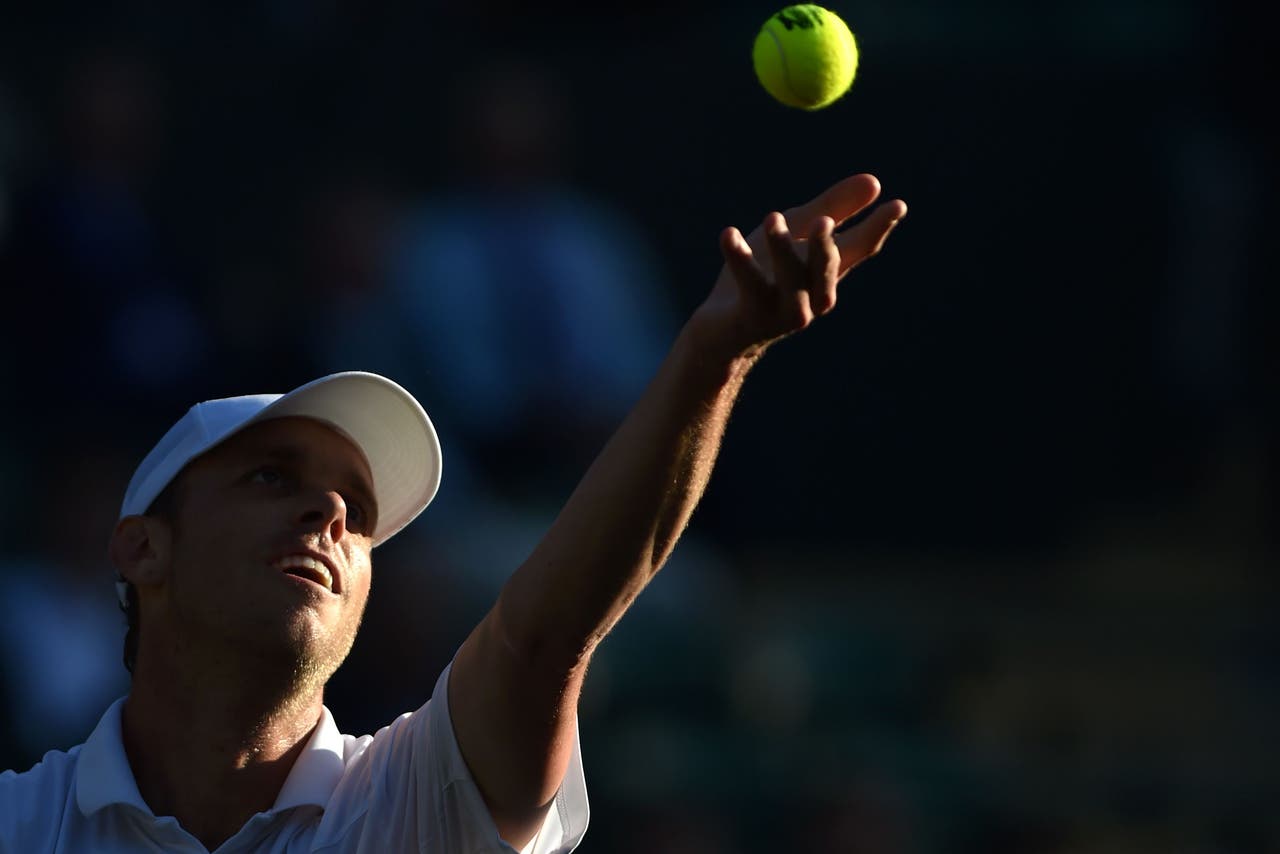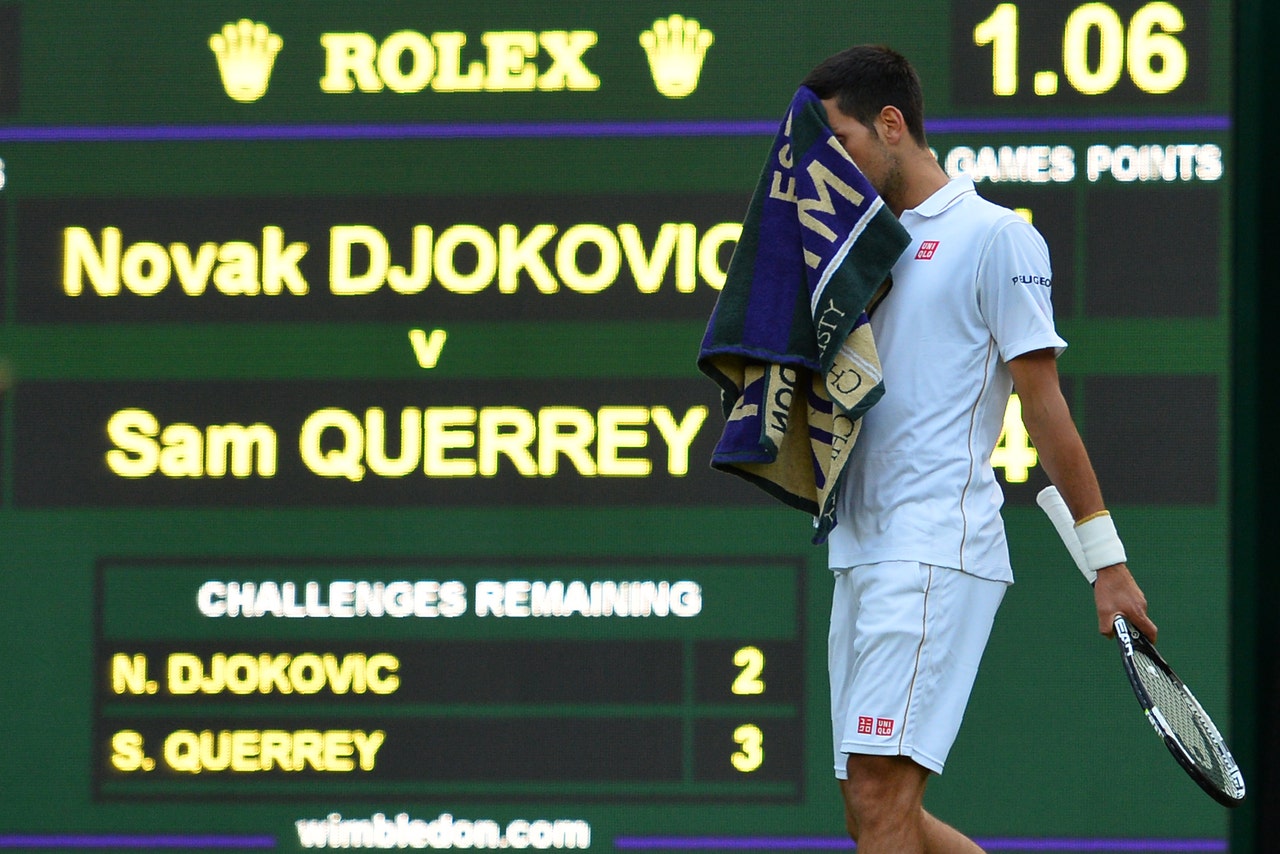 ---
---
Get more from tennis
Follow your favorites to get information about games, news and more
---