tennis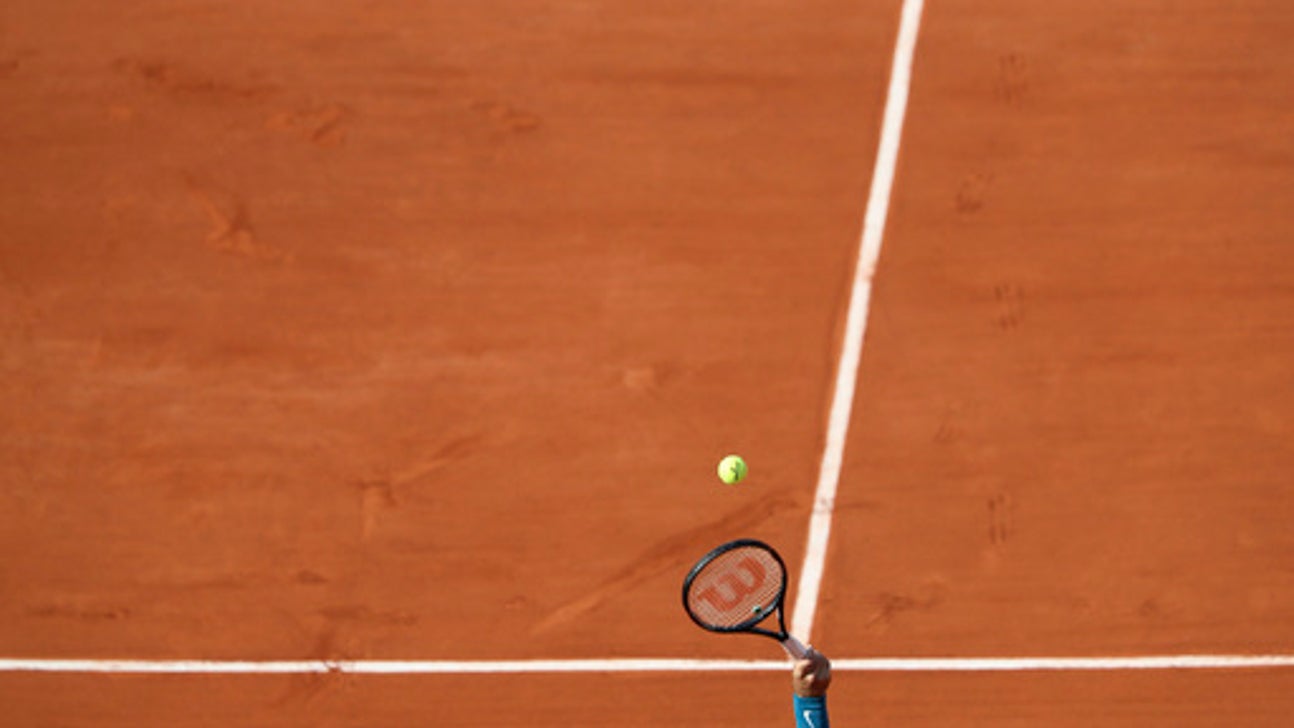 tennis
5-set survivor Zverev living up to French Open billing
Updated
Mar. 4, 2020 5:13 p.m. ET
PARIS (AP) Talented and pegged-for-success as Alexander Zverev might be, there he was in the French Open's main stadium Friday, on the precipice of a third-round defeat and yet another Grand Slam disappointment.
A loss would have left the No. 2-seeded Zverev with an 0-8 record at major tournaments against men ranked in the top 50. A loss also would have left his resume still with merely one trip as far as the round of 16 at any Slam - and zero such runs at Roland Garros.
In the fourth set, his opponent served for the victory. In the fifth, the circumstances were more dire: Zverev faced a match point. Both times, he proved steadier and sturdier than Damir Dzumhur, a Bosnian ranked 29th and seeded 26th, and Zverev eventually prevailed 6-2, 3-6, 4-6, 7-6 (3), 7-5 in 3 hours, 54 minutes.
It gave the 21-year-old German his second consecutive five-set win; he trailed two sets to one in each. It also showed - not just to others but, perhaps more importantly, to Zverev himself - that he can handle such occasions, that he is capable of doing what's necessary when the sets and hours add up, and that he is perhaps finally ready to stride into the very last days at a major. He's the only active player outside of the ''Big 4'' of Roger Federer, Rafael Nadal, Novak Djokovic and Andy Murray with three Masters titles. But Grand Slam success has been elusive.
As for what sort of internal strife was happening in Zverev's head Friday?
''None,'' Zverev said. ''Mainly, I was thinking (about) what I was going to have for lunch.''
Well, then.
He acknowledged drawing a dose of confidence from managing to win two five-setters in a row, ''knowing that I'm fit enough to last as long as I want.''
In contrast, No. 4 Grigor Dimitrov was unable to pull off back-to-back five-set wins. The two-time major semifinalist fell to 0-7 against top-50 foes at the French Open with a 7-6 (4), 6-2, 6-4 loss to 35th-ranked Fernando Verdasco.
''I lost my nerves early on,'' Dimitrov said. ''He played an absolutely stunning match. What can I say?''
Verdasco's seventh career fourth-round match at Roland Garros - he's never won one - will come against 2016 champion Djokovic, who seemed to come alive after obliterating his racket in the second-set tiebreaker and wound up eliminating No. 13 Roberto Bautista-Agut 6-4, 6-7 (6), 7-6 (4), 6-2.
''Sometimes emotions get the worst out of you, you know,'' Djokovic said, ''or the best out of you, whatever you want to call it.''
In Dzumhur's case, he was afflicted by jitters while on the verge of making it to a major's last 16 for the first time.
Dzumhur served for the match leading 6-5 in the fourth set. But everything fell apart with this sequence: forehand into the net, forehand wide, drop shot into the net, backhand into the net. Just like that, he'd been broken at love. A later errant backhand ended the tiebreaker.
''I was not mentally ready to win that match in the fourth set. And I just was rushing a little bit in that service game,'' Dzumhur said, before offering some credit to Zverev. ''He was playing very smart in that moment. He let me do mistakes.''
Ahead 5-4 in the fifth, Dzumhur was one point from winning while Zverev served at 30-40. But Zverev - at 6-foot-6 (1.98 meters), he is 9 inches (20 centimeters) taller than Dzumhur - came up with the goods, a 118 mph service winner.
Dzumhur again helped Zverev, putting a pair of easy backhands into the net, then later said of the first of those: ''That's the point that I will probably remember.''
Perhaps Zverev will, too.
More likely, he won't fuss too much over the details, including that Dzumhur entered the French Open with a losing record this year.
Instead, it's the outcome that matters. That didn't used to be the case, when Zverev was 12 and coached by Dad.
His father taught Sascha, as Zverev is called by many, and brother Mischa - in third-round action Saturday - the importance at that age of process over results, preparing them for success not as juniors but as pros.
And now?
''I'm trying to win. That's all that matters. It doesn't matter how long it goes. It doesn't matter how much time I'll spend on court,'' Zverev said. ''It doesn't matter if it goes 9-7 in the fifth or it goes 6-1, 6-1, 6-2.''
He seems more equipped for the former now than ever.
---
More AP tennis coverage: https://www.apnews.com/tag/apf-Tennis
---
---
Get more from tennis
Follow your favorites to get information about games, news and more
---