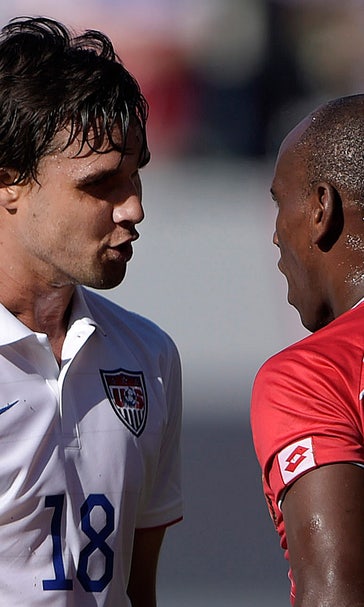 USA's Chris Wondolowski prepares to make his Gold Cup statement
July 2, 2015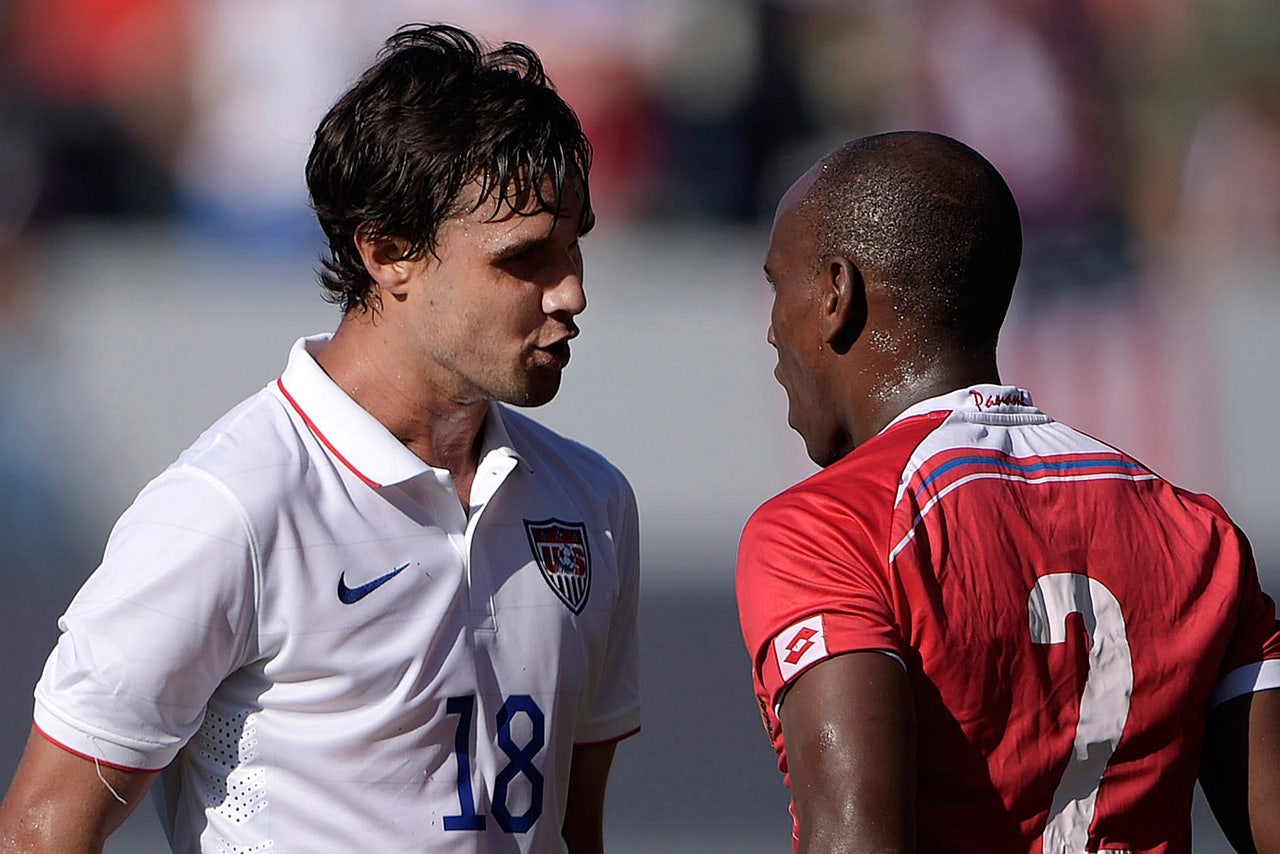 NASHVILLE, Tenn. --
The thought of a pre-Gold Cup friendly against Guatemala brings back fond memories for Chris Wondolowski. He remembers back a couple of years ago, when his international career had reached its tipping point and he used this match to establish his credentials.
At that point, Wondolowski needed to produce in order to keep his place. He toiled through a frustrating Gold Cup in 2011 without scoring. He navigated his way back into the squad with his prolific displays in MLS, but he knew he entered the final friendly before the Gold Cup with little margin for error.
Everything changed for him on that night in San Diego. Wondolowski scored for the first time for his country in the 6-0 victory and set the stage for his breakout tournament. He hit a first-half hat trick against Belize in the opener and smashed two more past Cuba in the following match. He finished that Gold Cup as joint top-scorer with Landon Donovan and Gabriel Torres and placed himself in a position to pursue a spot in the U.S. squad for the World Cup last summer.
"Before that Gold Cup, I wasn't sure if I'd get another chance," Wondolowski recalled as he prepared for another friendly against Guatemala on Friday (live, 6:30p.m. ET, FOX Sports 1, FOX Sports Go). "It was a different lineup, really your last chance to make a name for yourself before the World Cup a year later. It was a huge springboard for me to really go on from there."
There are no springboards on the eve of this Gold Cup, but the motivation still lingers. This is perhaps the last major tournament of Wondolowski's international career. And it is also his first high-profile bow since his late miss against Belgium in the round of 16 in Brazil last year.
From now until his career concludes, that moment -- fairly or unfairly -- will frame the discussion about him. It is impossible for him to return to that split second and thrash the ball into the net as he has done time and time again for the San Jose Earthquakes. There is no way to atone for that now, no way to fully salve the anger expressed toward him in its wake.
Wondolowski knows that fact all too well. He brings up that moment without prompting and grapples with its impact. He is not trying to cement his place in the side as he did in the last Gold Cup. He is trying to offer a reminder of why he remains in the reckoning after the heartache in Brazil last summer.
"The statement for the last one was that I wanted to score and show that I can score," Wondolowski said. "I still want to make that statement, but it's a different one. A year ago, it was a tough one. It left a bitter taste. You never know if you're going to get a call back. I would love to use this tournament [to respond to it]. It'll never be the same, it'll never be the same circumstance. But, just for myself, I'd like to put a cap on it and not have that bitter taste."
The conditions are right for Wondolowski to take this chance for everything it is worth. He enters this tournament brimming with his confidence after a productive first-half of the season with the Earthquakes (nine goals, second in MLS) reinforced his status as the league's leading scorer in this decade (95 goals).
Wondolowski's productivity with the Earthquakes prepares him well for the arduous, gritty nature of the challenges ahead. He marshals all of the same qualities that carried him to this point -- the intelligent movement off the ball to locate space, the precise timing to exploit openings at the ideal moment, the ruthless end product to make those efforts worthwhile -- from midfield now. He thinks the shift helps him to round out his game in possession (a necessity given the state of play in this Gold Cup) and underscores his versatility ahead of this grueling challenge.
U.S. coach Jurgen Klinsmann will likely deploy Wondolowski in his natural forward role, but those tenets still remain the same no matter his location on the field or his role on the team. Wondolowski hopes to wield them effectively as he proceeds through this familiar fixture and relishes this chance to help his country retain the Gold Cup title and secure a place in the FIFA Confederations Cup in 2017.
"I'm grateful right now," Wondolowski said. "That's my first thought. I did not think I was going to get a call again. I think this could be my last run, which I would love. That's why I went to January camp this year: I wanted to be on this roster. Now my approach is to just enjoy these moments and enjoy this time. It's a good group. These moments don't last for long. It's an honor to play for your country. I definitely want to cap it off with a win."
---
---