TCU Horned Frogs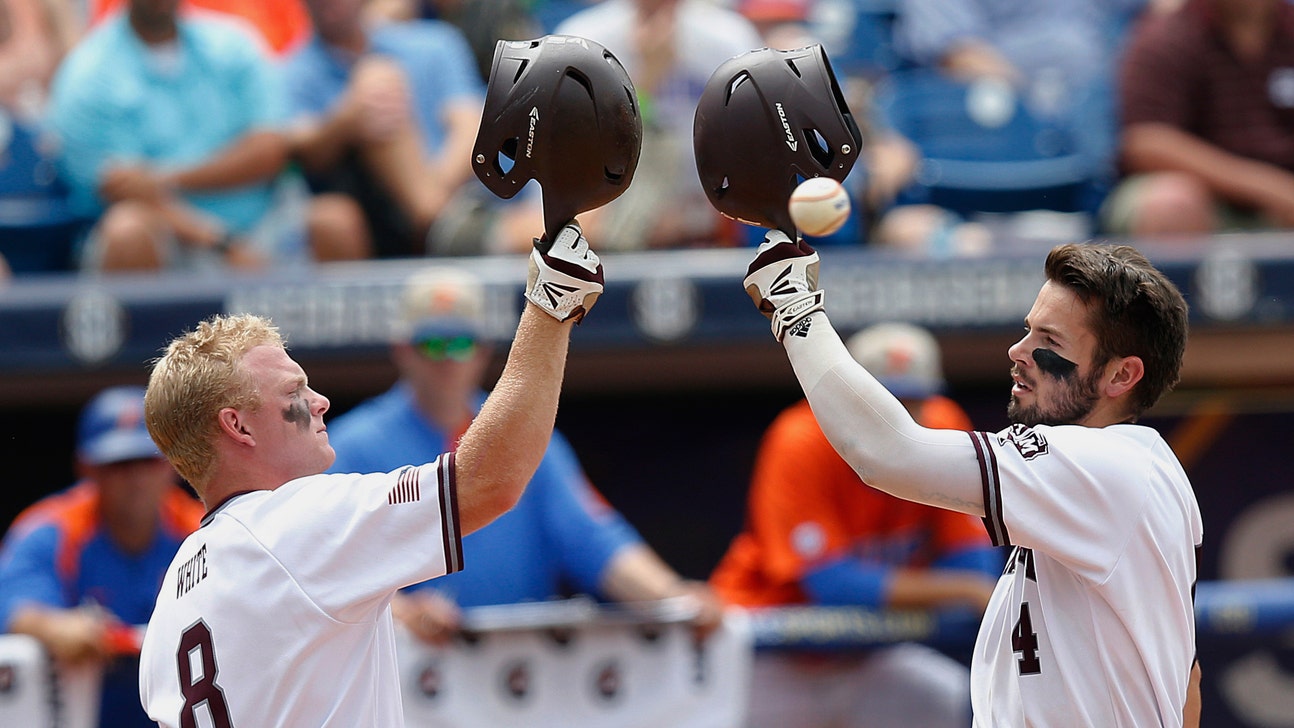 TCU Horned Frogs
What to know heading into NCAA super regionals this weekend
Published
Jun. 9, 2016 3:49 p.m. ET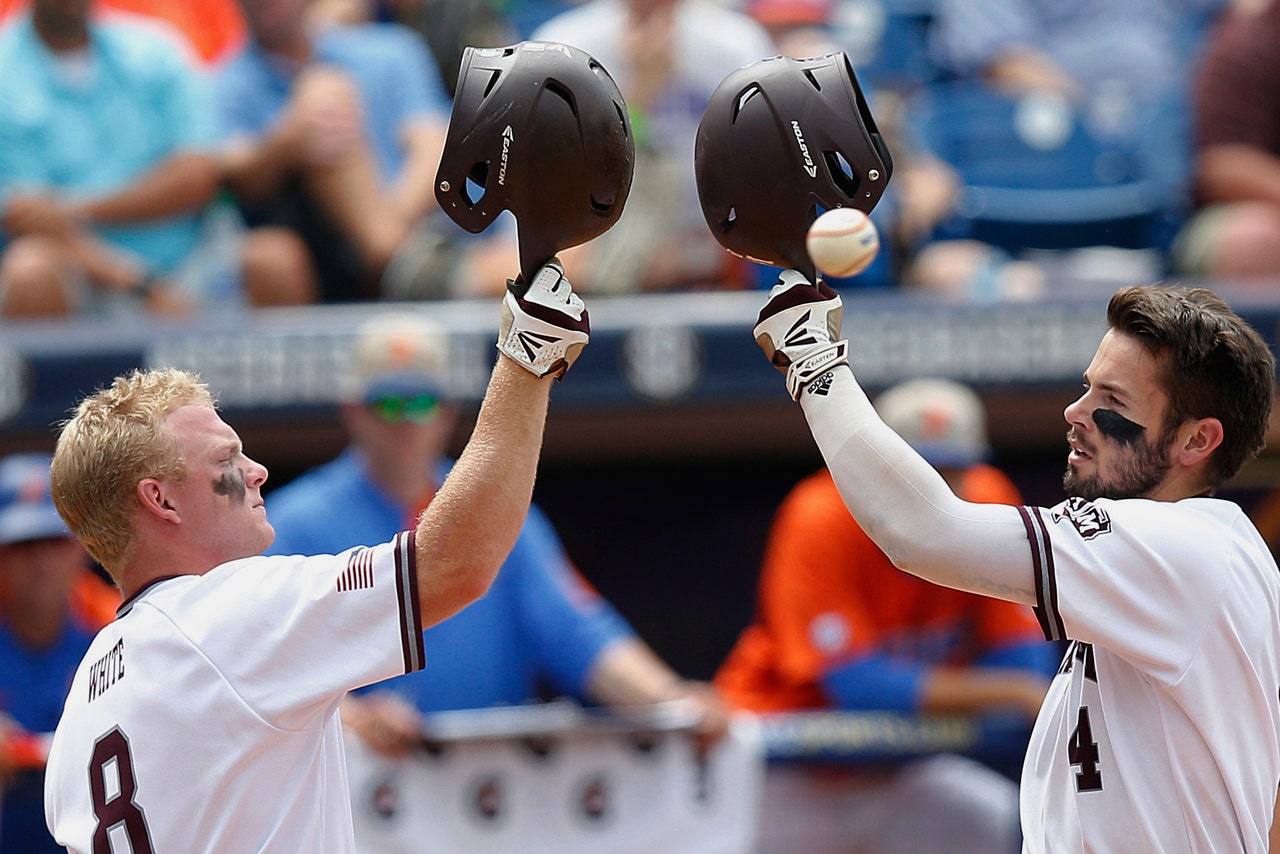 OMAHA, Neb. (AP) -- Super regionals is the next stop on the NCAA baseball tournament's Road to Omaha.
Four of the best-of-three series are Friday through Sunday, with the other four Saturday through Monday. The eight winners advance to the College World Series at TD Ameritrade Park in Omaha starting June 18.
Some things to know heading into the round of 16:
SEMINOLES-GATOR BAIT?
Florida has been talked up for months as the favorite to win the national championship, though Louisville and a few other teams might have something to say about that. The No. 1 national seed Gators are matched in a super regional at home against Florida State for the second straight year. The Gators swept their in-state rival by a combined 24-9 in last year's super regional, and they won all three of their meetings this season. It will be a surprise if the Gators don't make it to Omaha to play for the program's first national title.
HOT WHEN HEALTHY
It's about time Oklahoma State's Conor Costello caught some good breaks. He's the hottest hitter in the NCAA Tournament, batting .667 (8 for 12) with two homers and seven RBIs.
Costello had Tommy John surgery on his right arm before he arrived at OSU. In 2014 he was hit in the face by a pitch. Last year he tore his esophagus when a piece of steak got lodged in his throat. This season he's dealt with a sore arm and knee and wrist injuries that limited him to 25 regular-season games.
The pitcher-outfielder-designated hitter has raised his batting average from .279 to .367 over the last seven games, going 16 for 29 with three homers and 14 RBIs.
ARMS GALORE
No. 2 national seed Louisville is the only team in the nation with three pitchers with 12 wins, and that doesn't include Kyle Funkhouser, who came back to school after being a first-round draft pick in 2015. Funkhouser (9-3, 3.86 ERA), Brendan McKay (12-3, 2.12) and ACC pitcher of the year Drew Harrington (12-2, 2.08) held three regional opponents to one run over 21 innings. The Cardinals also have Kade McClure (12-0, 2.54).
HELLO THERE!
UC Santa Barbara's appearance is Louisville is a mild surprise. The Gauchos had to replace seven everyday players, two starting pitchers and two of their best relievers from the 2015 squad that made regionals. The 6-foot-6, 265-pound first baseman Austin Bush, one of the new starters this year, hit three home runs in the Nashville Regional.
IT'S BEEN A WHILE
Boston College and No. 3 national seed Miami both are in the ACC but different divisions. Their super regional in Coral Gables will mark their first meeting since March 2014, when the Hurricanes swept a three-game series.
COLD COMFORT
If you guessed Boston College is the northernmost school to ever play in a super regional, you would be wrong. The campuses of past participants Oregon and Oregon State are a couple latitudinal degrees farther north, though neither is as cold early in the season. Boston College played its first 20 games on the road or at neutral sites in warmer climes before its March 29 home opener. Of the 64 teams that made the NCAA Tournament, only Utah and Princeton played their home openers later (March 30).
PAYBACK TIME?
Texas A&M has been lying in wait for TCU. The Horned Frogs won one of the most memorable super regionals ever when they rallied from seven runs down in the eighth inning to beat the Aggies 5-4 in 16 innings in Game 3 last year in Fort Worth. This time TCU visits College Station, and it would be an upset if the No. 4 national seed Aggies don't win to get to Omaha for the first time since 2011.
NOTHING FINER IN CAROLINA
East Carolina and Coastal Carolina might not be the first teams that come to mind when you think of programs from North and South Carolina still playing this time of year. East Carolina, a No. 3 regional seed, is in the round of 16 for the first time since 2009 and heads to Texas Tech 0-6 all-time in super regionals. Coastal Carolina, a No. 2 regional seed, is in supers for the first time since 2010 and heads to LSU 0-4 in this round. South Carolina, which had to win four straight on its home field after losing its regional opener, hosts Oklahoma State in its first super regional appearance since 2013.
HOME RUN HIRE
First-year coach Jay Johnson has Arizona in super regionals for the first time since Andy Lopez coached the Wildcats to the national title in 2012. The fast ascent was unexpected, given that the Wildcats finished 11th, 11th and sixth in the Pac-12 in the three seasons following the championship. Picked to finish ninth in the preseason, Arizona ended up fourth. The Wildcats' everyday lineup includes four returning starters, two who were key reserves and three freshmen. The pitchers who have three of the four highest innings totals also were on the 2015 roster.
POCHE' THE MAN
LSU left-hander Jared Poche', who started his team's CWS opener in 2015, has been one of the hottest pitchers in the tournament. He picked up two wins while working 12 innings in regionals, allowing one run, striking out 14 and walking none. He retired 16 in a row in six innings of one-hit shutout relief against Rice in the regional final.
---
---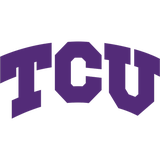 Get more from TCU Horned Frogs
Follow your favorites to get information about games, news and more
---