National Football League
National Football League
Week 12 Fantasy Football Running Back Rankings
Published
Nov. 23, 2016 3:00 p.m. ET

The FOX Sports fantasy football department will publish weekly fantasy football rankings for Week 12 and beyond every Wednesday afternoon and Saturday night around midnight (EST) during the NFL season. Our weekly rankings are based on that week's matchup and not a rest-of-the-season ranking. Links for each positional weekly ranking can be found below or you can visit the FOX Sports fantasy homepage for more news and analysis. 
Note: In cases of wait-and-see Week 12 injury news, each contributor may have different opinions on whether or not that player will be active, which will be evident in their ranking below.
Can't wait for the rankings? Follow us on Twitter and fire away!
Ryan Fowler @FOXSportsFowler
Adam Meyer @FOXSportsMeyer
John Halpin @jhalpin37
D.J. Foster @FOXSportsFoster
Week 12 Fantasy Player Rankings
| Player | Opponent | Fowler | Meyer | Halpin | DJFoster | Avg |
| --- | --- | --- | --- | --- | --- | --- |
| 1. Le'Veon Bell (Pit - RB) | @Ind | 1 | 2 | 1 | 1 | 1.3 |
| 2. David Johnson (Ari - RB) | @Atl | 2 | 3 | 2 | 2 | 2.3 |
| 3. Ezekiel Elliott (Dal - RB) | Was | 4 | 1 | 3 | 3 | 2.8 |
| 4. Jay Ajayi (Mia - RB) | SF | 7 | 4 | 4 | 4 | 4.8 |
| 5. DeMarco Murray (Ten - RB) | @Chi | 3 | 7 | 5 | 6 | 5.3 |
| 6. Melvin Gordon (SD - RB) | @Hou | 10 | 5 | 6 | 5 | 6.5 |
| 7. Devonta Freeman (Atl - RB) | Ari | 5 | 10 | 10 | 7 | 8.0 |
| 8. LeSean McCoy (Buf - RB) | Jac | 8 | 8 | 7 | 11 | 8.5 |
| 9. Lamar Miller (Hou - RB) | SD | 6 | 12 | 11 | 8 | 9.3 |
| 10. Spencer Ware (KC - RB) | @Den | 11 | 11 | 8 | 10 | 10.0 |
| 11. Thomas Rawls (Sea - RB) | @TB | 13 | 9 | 12 | 9 | 10.8 |
| 12. Todd Gurley (LA - RB) | @NO | 9 | 15 | 9 | 12 | 11.3 |
| 13. Frank Gore (Ind - RB) | Pit | 12 | 14 | 15 | 13 | 13.5 |
| 14. Matt Forte (NYJ - RB) | NE | 18 | 13 | 18 | 15 | 16.0 |
| 15. LeGarrette Blount (NE - RB) | @NYJ | 24 | 6 | 13 | 21 | 16.0 |
| 16. Rob Kelley (Was - RB) | @Dal | 19 | 16 | 14 | 16 | 16.3 |
| 17. Jordan Howard (Chi - RB) | Ten | 16 | 19 | 16 | 18 | 17.3 |
| 18. Carlos Hyde (SF - RB) | @Mia | 14 | 20 | 22 | 19 | 18.8 |
| 19. Jonathan Stewart (Car - RB) | @Oak | 17 | 21 | 20 | 25 | 20.8 |
| 20. Theo Riddick (Det - RB) | Min | 20 | 25 | 25 | 14 | 21.0 |
| 21. Devontae Booker (Den - RB) | KC | 21 | 18 | 21 | 26 | 21.5 |
| 22. Doug Martin (TB - RB) | Sea | 22 | 17 | 23 | 24 | 21.5 |
| 23. Rashad Jennings (NYG - RB) | @Cle | 15 | 36 | 17 | 20 | 22.0 |
| 24. Jeremy Hill (Cin - RB) | @Bal | 26 | 23 | 19 | 23 | 22.8 |
| 25. Latavius Murray (Oak - RB) | Car | 27 | 22 | 27 | 17 | 23.3 |
| 26. Mark Ingram (NO - RB) | LA | 23 | 26 | 24 | 28 | 25.3 |
| 27. Chris Ivory (Jac - RB) | @Buf | 30 | 32 | 26 | 22 | 27.5 |
| 28. Wendell Smallwood (Phi - RB) | GB | 25 | 24 | 30 | 38 | 29.3 |
| 29. Tim Hightower (NO - RB) | LA | 29 | 30 | 29 | 33 | 30.3 |
| 30. Terrance West (Bal - RB) | Cin | 33 | 29 | 28 | 31 | 30.3 |
| 31. Isaiah Crowell (Cle - RB) | NYG | 34 | 27 | 35 | 29 | 31.3 |
| 32. Tevin Coleman (Atl - RB) | Ari | 35 | 31 | 34 | 35 | 33.8 |
| 33. Jerick McKinnon (Min - RB) | @Det | 31 | 40 | 31 | 34 | 34.0 |
| 34. James Starks (GB - RB) | @Phi | 38 | 39 | 32 | 27 | 34.0 |
| 35. Bilal Powell (NYJ - RB) | NE | 28 | 35 | 38 | 37 | 34.5 |
| 36. Darren Sproles (Phi - RB) | GB | 36 | 38 | 39 | 30 | 35.8 |
| 37. Dion Lewis (NE - RB) | @NYJ | 32 | 37 | 40 | 36 | 36.3 |
| 38. James White (NE - RB) | @NYJ | 39 | 41 | 37 | 32 | 37.3 |
| 39. Duke Johnson Jr. (Cle - RB) | NYG | 46 | 33 | 36 | 39 | 38.5 |
| 40. Kenneth Dixon (Bal - RB) | Cin | 40 | 43 | 33 | 41 | 39.3 |
| 41. Matt Asiata (Min - RB) | @Det | 43 | 34 | 41 | 42 | 40.0 |
| 42. Paul Perkins (NYG - RB) | @Cle | 47 | 44 | 42 | 53 | 46.5 |
| 43. Chris Thompson (Was - RB) | @Dal | 49 | 53 | 44 | 43 | 47.3 |
| 44. T.J. Yeldon (Jac - RB) | @Buf | 37 | 42 | 43 | 75 | 49.3 |
| 45. Jeremy Langford (Chi - RB) | Ten | 41 | 57 | 49 | 52 | 49.8 |
| 46. Derrick Henry (Ten - RB) | @Chi | 45 | 50 | 60 | 48 | 50.8 |
| 47. Damien Williams (Mia - RB) | SF | 55 | 49 | 54 | 47 | 51.3 |
| 48. Jalen Richard (Oak - RB) | Car | 50 | 59 | 51 | 49 | 52.3 |
| 49. Charcandrick West (KC - RB) | @Den | 44 | 48 | 57 | 62 | 52.8 |
| 50. Dwayne Washington (Det - RB) | Min | 64 | 55 | 47 | 46 | 53.0 |
| 51. DuJuan Harris (SF - RB) | @Mia | 53 | 46 | 63 | 51 | 53.3 |
| 52. Kapri Bibbs (Den - RB) | KC | 67 | 62 | 45 | 45 | 54.8 |
| 53. Benny Cunningham (LA - RB) | @NO | 65 | 45 | 70 | 44 | 56.0 |
| 54. Rex Burkhead (Cin - RB) | @Bal | 58 | 52 | 59 | 56 | 56.3 |
| 55. Peyton Barber (TB - RB) | Sea | 57 | 47 | 65 | 58 | 56.8 |
| 56. DeAndre Washington (Oak - RB) | Car | 51 | 54 | 61 | 63 | 57.3 |
| 57. Alfred Morris (Dal - RB) | Was | 61 | 58 | 55 | 61 | 58.8 |
| 58. Ka'Deem Carey (Chi - RB) | Ten | 48 | 63 | 69 | 60 | 60.0 |
| 59. Travaris Cadet (NO - RB) | LA | 66 | 68 | 58 | 68 | 65.0 |
| 60. Fozzy Whittaker (Car - RB) | @Oak | 63 | 67 | 71 | 64 | 66.3 |
---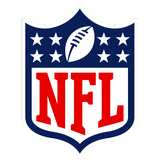 Get more from National Football League
Follow your favorites to get information about games, news and more
---