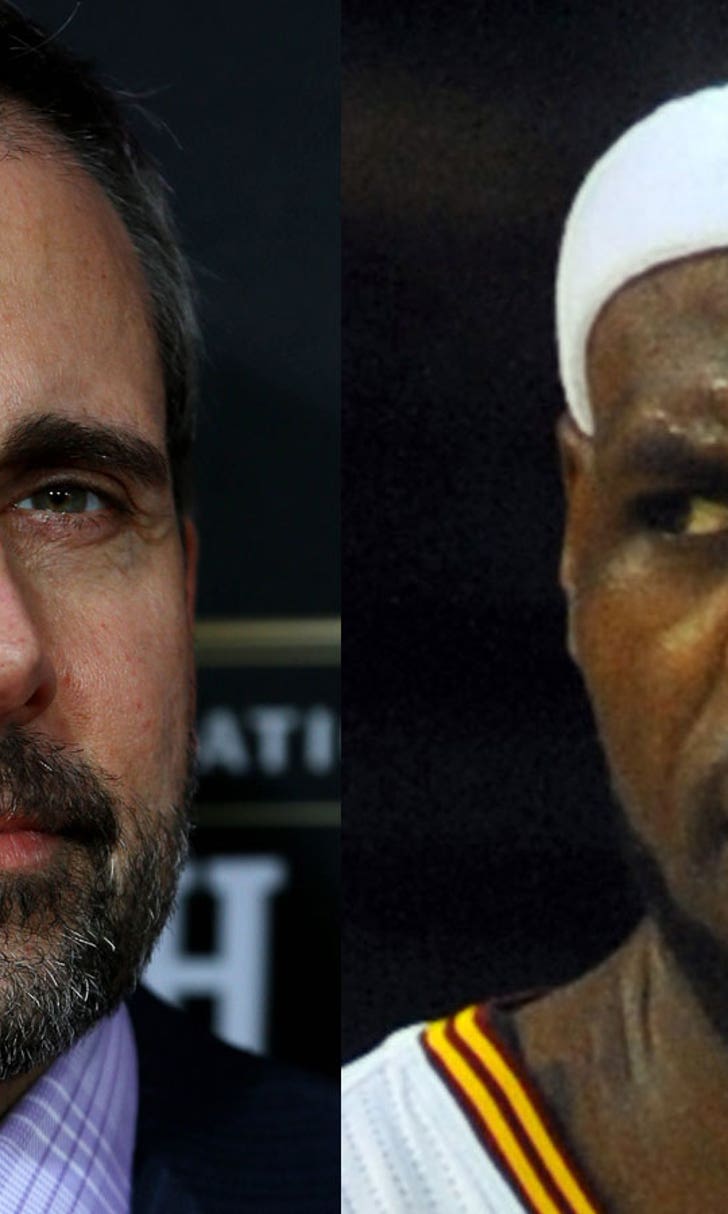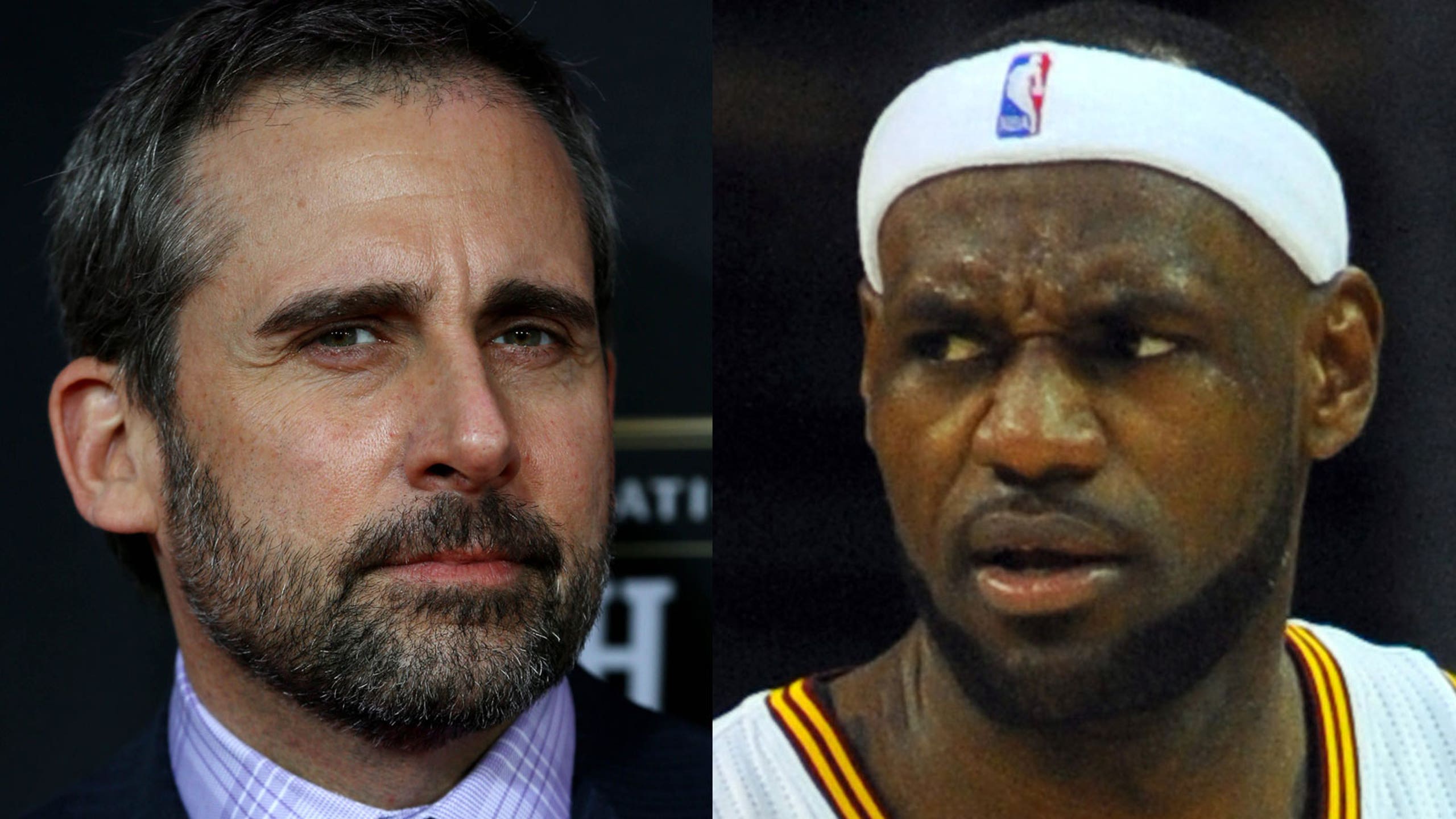 Steve Carell jokes he could 'take' LeBron James
BY Connor Kiesel • November 18, 2014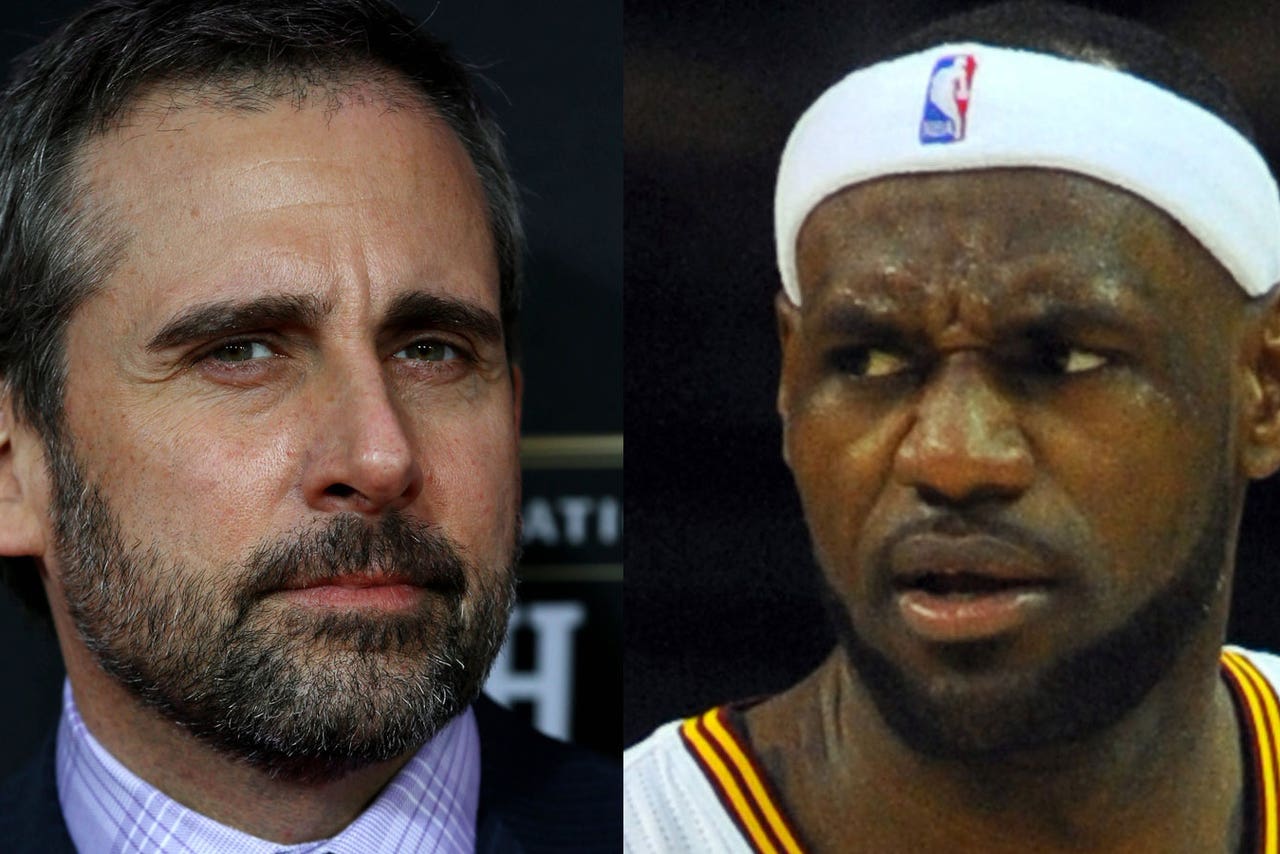 Actor Steve Carell is first class when it comes to running a paper sales company, but when it comes to basketball skills, he may have to be more careful with issuing challenges.
Well known for his role as Michael Scott on "The Office," as well as starring gigs in "The 40-Year-Old Virgin," among other films, Carell recently sat down with Turner Sports' Rachel Nichols on her show "Unguarded." The two discuss Carell's rec hockey career, his new movie and Cleveland Cavaliers star LeBron James.
Nichols asks Carell about his spoof, with actor Paul Rudd, of James' "The Decision" at an awards show and Carell's response is predictably hilarious.
Nichols: Were you worried LeBron would be in the audience? You know he's 6-foot-8 (inches tall).
Carell: Oh, I could take LeBron James. [Turns to camera] I'm sorry. I'm so sorry I even said that. But yeah, no, he's not so tough. [Turns to camera] I'm really sorry. Totally kidding. Still fantastic ... lost a step. [Turns to camera] No, he hasn't! [Smirking] I'm gonna be in trouble.
Nichols: Just a little bit. Six-foot-eight ... I just want to put that out there.
Carell: Six-foot-eight ... I'm actually 6-foot-9.
Nichols: Good to know -- the chair disguises it.
Carell: I wear flats.
How tall is Carell actually? Nearly a foot shorter than James, coming in at 5 feet 9 inches tall.
James is a gold medalist for the United States basketball team, while we'd imagine the only Olympics in Carell's future would be of the office variety.
---
---