Green Bay Packers
Green Bay Packers
Second-round pick King eager to join Packers
Published
Jun. 14, 2017 10:30 a.m. ET
GREEN BAY, Wis. -- The Green Bay Packers won't rush Kevin King, even if the team's top draft pick is eager to get to work after missing virtually all the offseason program because of NFL rules.

The rookie cornerback was anxious to take part in the first of the team's three minicamp practices on Tuesday, though coach Mike McCarthy limited him to just individual drills. It is unlikely King will do any 11-on-11 work before the camp ends on Thursday.



"We're going to bring him along at a (slow) pace and see how he does," McCarthy said. "I don't think it's smart - regardless of who the player is - to throw him right out there and think he's going to pick up where he left off."

King, a second-round pick (No. 33 overall) from Washington, attended rookie orientation camp but was unable to participate in organized team activities. The NFL bars players from taking part if their school's classes are still in session.

Washington is on the quarters system, so even though King withdrew from school in advance of the draft, he was prohibited from participating. Last year, the Packers had three players - UCLA defensive tackle Kenny Clark, Northwestern defensive end Dean Lowry and Stanford offensive lineman Kyle Murphy -- who had to miss OTAs.

To keep Clark, Lowry and Murphy from falling behind last spring, defensive line coach Mike Trgovac and offensive line coach James Campen used FaceTime on their iPhones and iPads and Skype on computers inside Lambeau Field to teach their rookies last year. Cornerbacks coach Joe Whitt had to do the same with King for the past six weeks.

Whitt struggled to hide his frustration during OTAs, replying "Not enough" when asked how the electronic coaching was going.

"As much as we can get in, we get in. But I wish he was here," Whitt said at the time. "There's nothing like being here and being in the room and working the technique. There's only so much you can do through FaceTime on the board and trying to really explain it to him in a proper fashion."

The challenge for King is to get up to speed as quickly as he can before training camp begins on July 27. The Packers took King at the top of the second round with the hope of him challenging for a starting spot at a cornerback position that was plagued by injuries and inconsistent play last season.

"I think coach (Whitt) did a good job of keeping me up to speed," King said. "So whenever they choose to unleash me, I'll be ready."

While King was at home in Oakland, California, because of the rule, the Packers worked LaDarius Gunter, Davon House, Damarious Randall and Quinten Rollins as their top four cornerbacks. House was among the 16 players with five or more years of NFL experience who have been excused from this minicamp by McCarthy, so it was Gunter, Randall and Rollins who were the top three cover men when the No. 1 defense lined up Tuesday.

"Other guys have been here and other guys have been working for the same opportunities," King said. "I haven't shown anything yet for me to just come in here and be a Day 1 starter just like that. Like I said, I'm going to compete and come Game 1, whoever's out there is going to get the job done."


---
---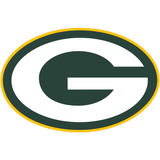 Get more from Green Bay Packers
Follow your favorites to get information about games, news and more
---