National Football League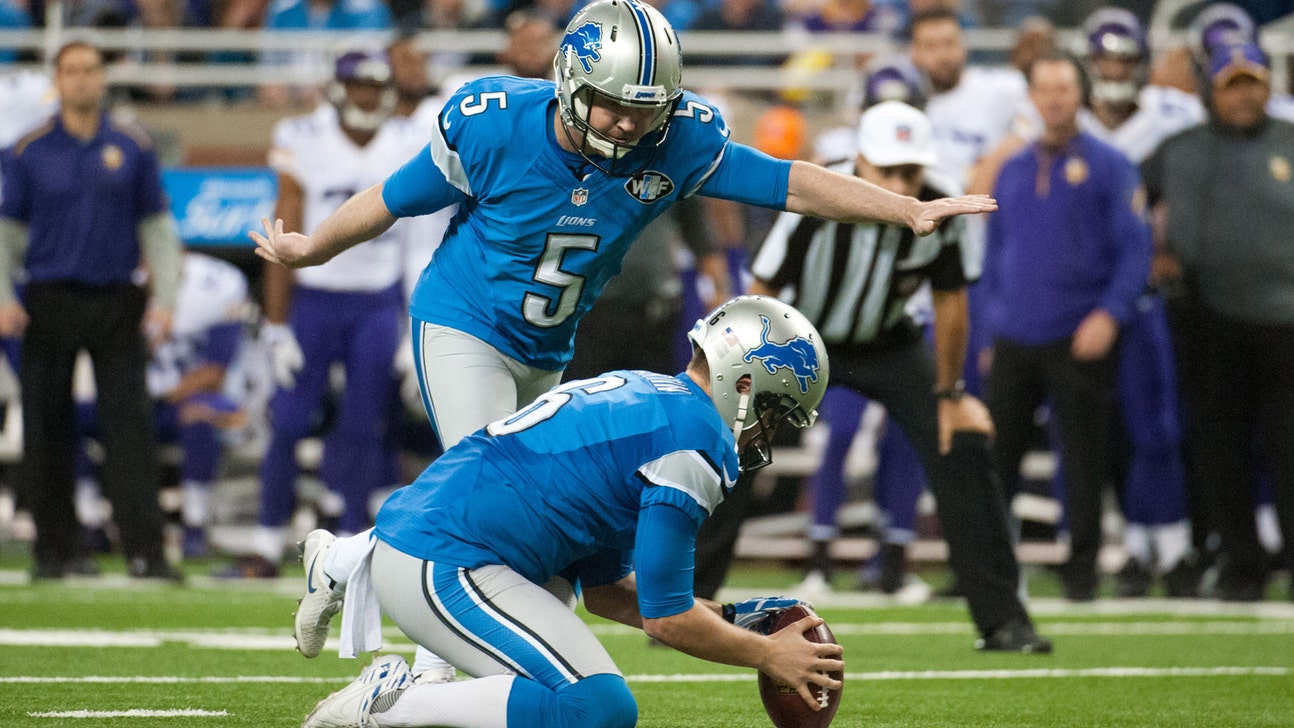 National Football League
Prater could stick with Lions after settling team's kicking woes
Published
Feb. 6, 2015 11:02 a.m. ET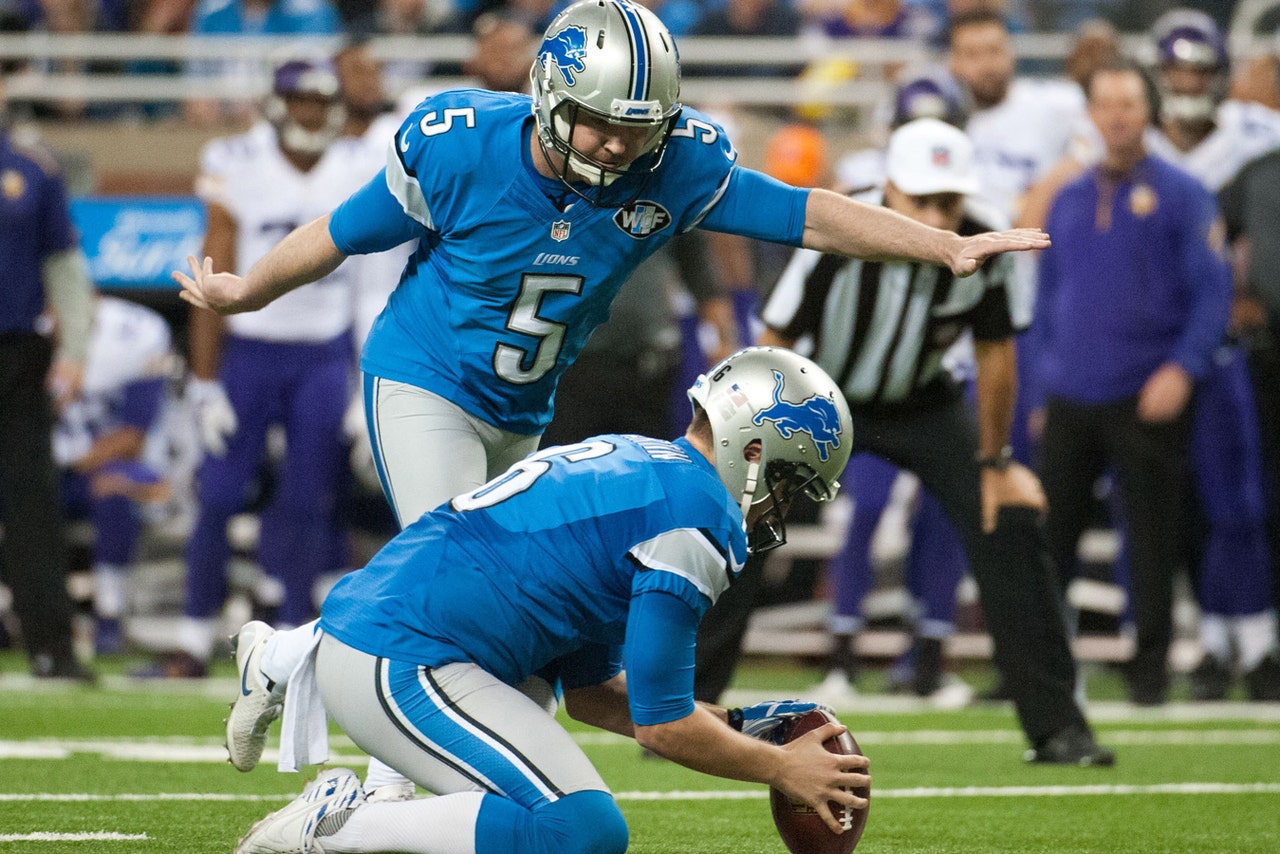 Wide left, wide right.
Take your pick.
That's how the Detroit Lions' season began before Matt Prater came in and settled down an incredibly shaky kicking situation.
The Lions learned the hard way that they can't rely on just any rookie, even a draft pick, to handle the pressures that go with being a kicker in the NFL.
There's simply too many close games in this league and they can turn on the leg of one player.
For the third straight year, the Lions have entered the offseason without a place-kicker under contract.
Two years ago, they made a low-ball offer to 21-year veteran Jason Hanson, who ended up retiring and was replaced by a 15-year vet, David Akers.
A year ago, the Lions didn't re-sign Akers and used a seventh-round draft pick on Boston College's Nate Freese.
Now, Prater, 30, is an unrestricted free agent. Provided the Lions are confident that Prater's alcohol problems are under control, this should be a no-brainer.
Prater said he hopes to be back.
"I told my agent that I want to stay here," he said. "Everyone's been super good to me out here."
Prater emerged as one of the NFL's top kickers during his six years with the Denver Broncos.
The Broncos, however, released him after he was suspended for the first four games of the 2014 season for violating the substance-abuse policy.
The suspension came after Prater tested positive for alcohol last offseason. The NFL's substance-abuse program prohibited him drinking because of a drunk-driving arrest in 2011, his second DUI.
Prater said he feels a loyalty now to the Lions for giving him another chance.
"I definitely do," he said. "They put a lot of trust in me. I'd love to stay here and finish out my career."
Prater has kicked in playoff games, even made four field goals in an AFC championship, but he inherited a different type of pressure coming to the Lions.
The team's kicking game had become the laughingstock of the league over the first five weeks. Freese missed four of his seven field-goal attempts in the first three games before getting released. His replacement, former Philadelphia Eagle Alex Henery, missed four of his five attempts in the next two games.
One day after a Week 5 loss to Miami, which largely came down to the kicking game, the Lions cut Henery and signed Prater.
Fans and media were ready to scrutinize Prater's every move because of the circumstances he inherited. It didn't help that he got off to a rough start by missing two field-goal attempts in his Lions' debut.
Prater attributed that mostly to rust from his long layoff. He shook it off, settled down and made 22 of his last 25 attempts, including two field goals in the playoff game against Dallas.
"We all realized that's an important part of what we do, particularly with the kind of start we had," coach Jim Caldwell said, referring to the early kicking woes. "He (Prater) came in and solved some problems for us.
"He started out a little bit up and down and then at the end, he was strong. He helped us out a lot."
In his third game, Prater hit the game-winner from 48 yards as time expired in Detroit's comeback victory over Atlanta in London, England.
Fortunately for him, he got a second chance to make the kick when a delay-of-game penalty against the Lions wiped out his previous 43-yard miss.
"There's always going to be a couple kicks you wish you had back," Prater said, looking back on his season. "The one against Chicago that I hit low and it got blocked, which is all on me. I'd like that kick back. The long one at New England, 50-yarder (actually 53), I expect to make all those kicks.
"Besides the first game, I think it was pretty good for the most part."
Prater has now made 81.5 percent of his field-goal attempts (163-of-200) in his career, not far behind Hanson's 82.4 percent.
In 2013, Prater made 25-of-26, including a NFL-record 64-yarder aided by the altitude in Denver.
There's no question he is a talented kicker, as long as he stays on track off the field.
"After losing a job and everything else that I've gone through, it's just not worth it," Prater, who is getting married this offseason, said of the alcohol issue. "I can say I don't have a problem but (with) the consequences I've had, there obviously is one.
"I'm not messing with it. I don't put myself in bad situations. Even if other people are drinking, I'm not around it. The guys here have helped.
"It's been pretty good. Hopefully, the offseason will stay the same."
EXTRA POINT
--- Offensive lineman Travis Swanson, a third-round draft pick, was named the Lions' Rookie of the Year by the Detroit Sports Broadcasters Association, while safety Glover Quin won the Media-Friendly Good Guy Award.
---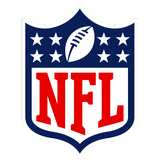 Get more from National Football League
Follow your favorites to get information about games, news and more
---