Green Bay Packers
Green Bay Packers
Packers defense is healthier, playing better
Published
Dec. 16, 2016 5:26 p.m. ET

GREEN BAY, Wis. -- Now that converted wide receiver Ty Montgomery is listed as a running back, Morgan Burnett has no interest in a similar switch being made on the Green Bay Packers' roster and depth chart.

"No, I'm a safety," Burnett said with a big laugh Thursday. "That's what I am. I'm a safety that sometimes plays in the box."

Burnett's transition in recent weeks to playing a valuable role as a hybrid safety and linebacker comes just as the Packers defense is getting better as it gets healthier, especially in the secondary.

Opponents have struggled to score points, the takeaways that were hard to come by earlier in the season are adding up, and Green Bay (7-6) is back to playing winning football in its quest for the playoffs.

"Guys are just starting to click," Damarious Randall said.

Randall's return at cornerback has been a boost.

The Packers have won all three games since Randall rejoined the starting lineup after he was sidelined for a month with a groin injury.

Randall had two interceptions, a career high, in a 38-10 rout of the NFC West-leading Seattle Seahawks on Sunday.

Those were among five Russell Wilson passes picked off by Green Bay's revitalized group of defensive backs. The Packers forced a season-high six turnovers in the game.

"Everybody knows their role, and guys aren't trying to play outside of their role," Randall said. "That's how you make up a great defense. Everybody is just doing their job and executing."

Green Bay hasn't allowed more than 13 points in any of the past three games, the first time that's happened since the Packers' Super Bowl-winning season in 2010.

Next up is a trip to Chicago on Sunday. Green Bay stymied its longtime rival in a 26-10 victory at Lambeau Field in October.

Coach Mike McCarthy feels continuity from having more bodies available has been vital to the turnaround for the defense.

The Packers allowed 153 points and nearly 1,700 yards during a four-game losing streak that dropped them to 4-6.

Since then, Green Bay has given up just 36 points and 953 yards the past three weeks.

"We've got players coming back," McCarthy said. "We were challenged in the secondary there for about a month and a half. We had a position that was pretty much depleted in our corners. We were playing really, really young players. So the younger players are better (as) we've got guys back. If we can just keep players in the same position, we'll be better as we move forward."

Green Bay still has some injury concerns at linebacker, however.

Blake Martinez, a starter from the beginning of the season, has been sidelined a few weeks with a knee injury. Fellow rookie Kyler Fackrell also has missed significant time with a hamstring injury.

And standout Clay Matthews has played in a greatly limited role the past two games because of a shoulder injury.

"It'll continue to get stronger and better, but unfortunately until the offseason, it's not getting 100 percent healthy," Matthews said Thursday.

Matthews won't know if he'll need surgery for the shoulder until he sees a specialist after the season.

By having a healthier secondary, defensive coordinator Dom Capers has compensated for the depleted depth at linebacker by playing Burnett closer to the line of scrimmage.

Burnett, a starting safety for Green Bay since his rookie season in 2010, started the Packers' takeaway spree against the Seahawks on Sunday with an interception.

"He's a guy who's been around here who can handle those things," Capers said. "He's proven to us he can handle that. We've asked a lot of him this year with all the moving parts we've had on defense."

NOTES: James Starks remained in the concussion protocol Thursday after McCarthy said the veteran running back was in a car crash Monday. Starks is listed as a starter, but he's been unproductive with only six carries for 4 yards the past two games with Montgomery getting more of the rushing opportunities. ... QB Aaron Rodgers (calf) didn't practice for the second straight day as the team focuses on getting him healthy to play Sunday.
---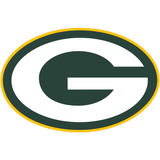 Get more from Green Bay Packers
Follow your favorites to get information about games, news and more
---