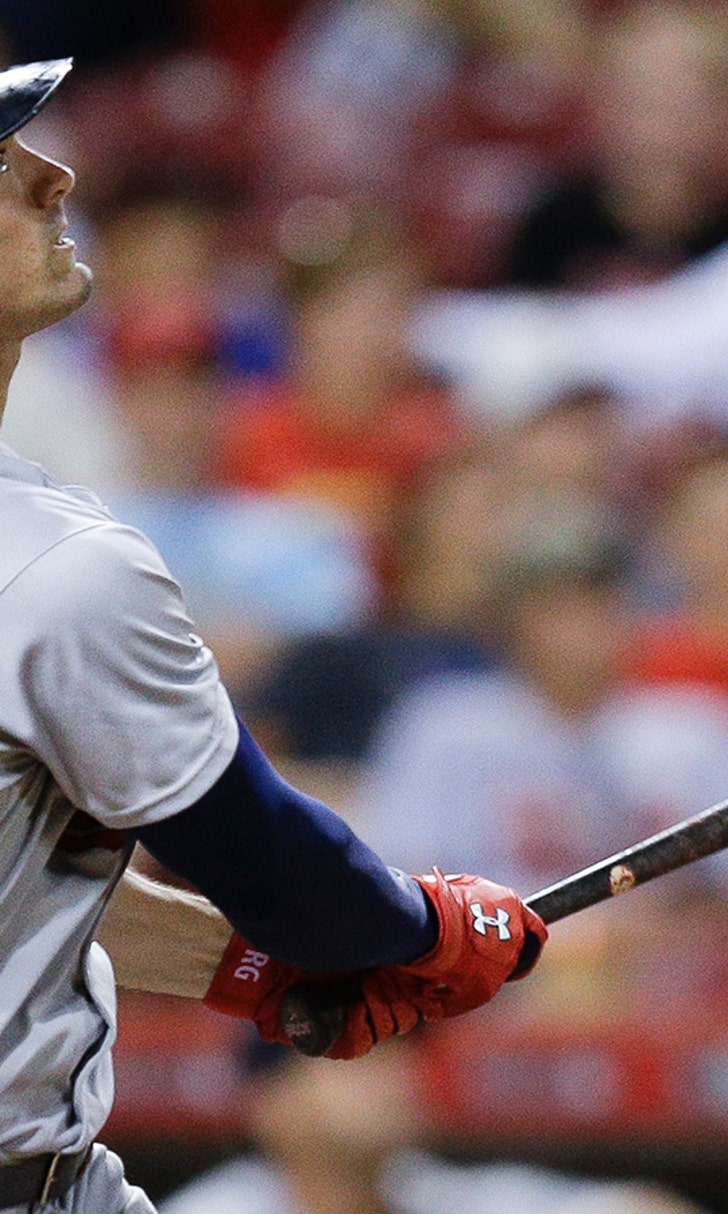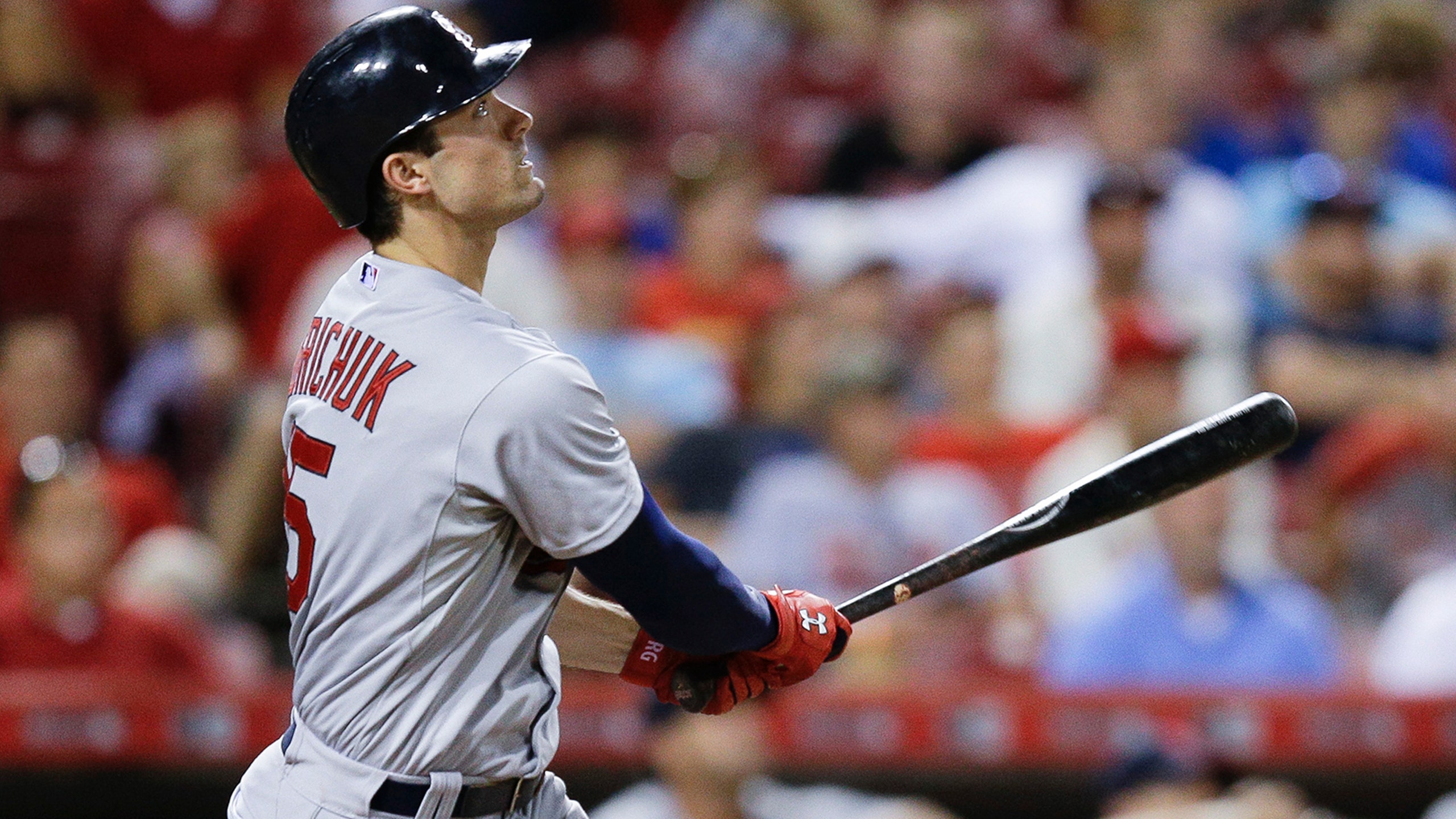 MLB Quick Hits: Cardinals lose Grichuk to DL
BY John Halpin • August 18, 2015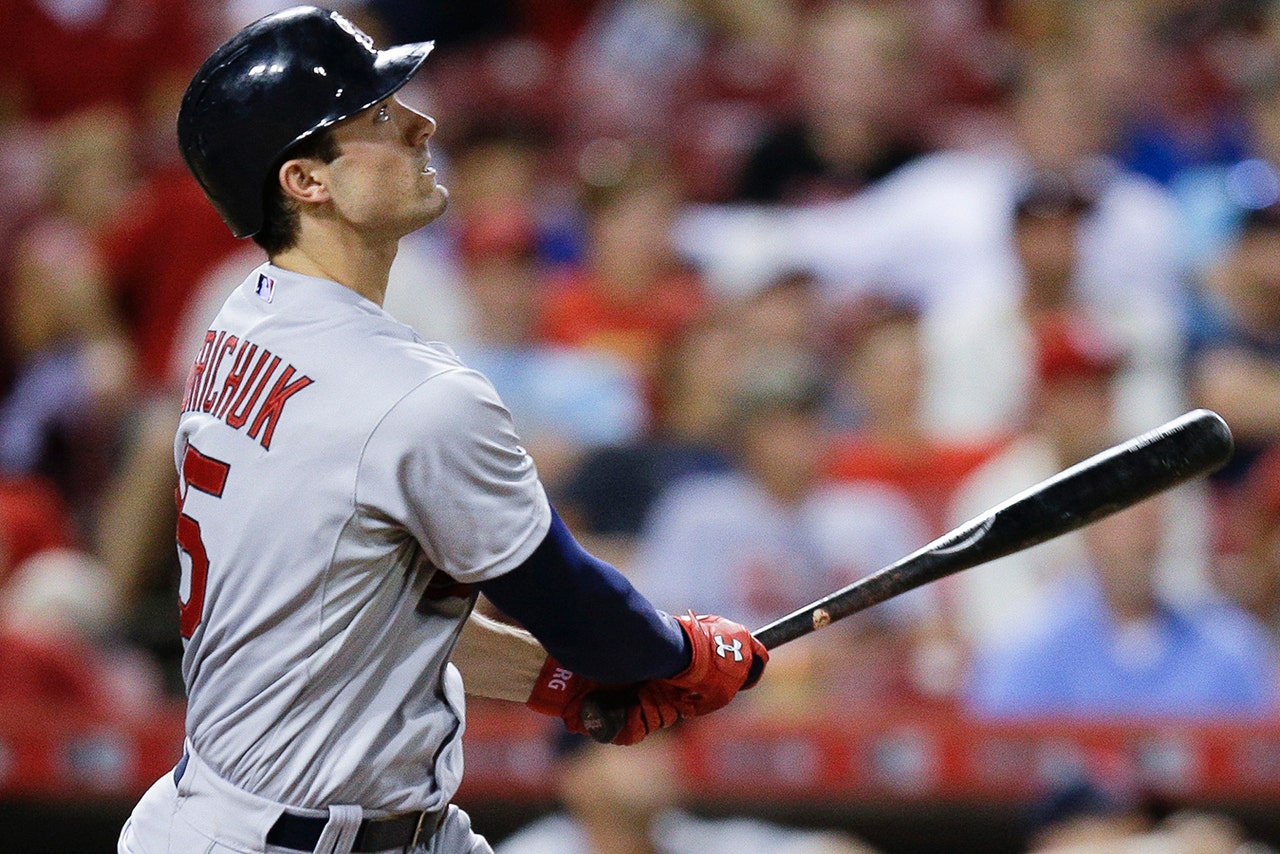 With baseball's best record, the Cardinals are cruising toward another playoff berth. However, they just lost rookie OF Randal Grichuk to an elbow injury that landed him on the DL.
This wouldn't have been big news in April, but Grichuk is batting .284 with 15 home runs in 85 games, and leads the Cards with an .894 OPS. He's hoping to return on or shortly after Sept. 1, but the St. Louis Post Dispatch reports that Grichuk's return will be "probably later" than that.
In other news ...
Grichuk's teammate, Jason Heyward, left Monday's game with hamstring tightness. The team doesn't think it's serious.
Miami's Derek Dietrich homered on Monday. Dietrich now has eight homers with an .863 OPS in 52 games, and owns 2B/3B/OF eligibility. He's also available in NINETY-NINE-POINT-SIX PERCENT of FOXSports.com leagues. Wake up, people.
Yankees 1B Mark Teixeira left Monday's game after fouling a ball off his lower right leg. He's day to day.
Here's a minor update on Giancarlo Stanton (hand), who hit against a pitching machine and live pitching on Monday. There's no timetable for his return just yet, but if all goes well we could be looking at a couple of weeks.
Two young lefties - Andrew Heaney and Carlos Rodon - pitched well against each other Monday night. Rodon's 4.42 ERA has been compiled with good outings, blowup games, lots of Ks and plenty of walks, but he's got a chance to be pretty good in 2016.
Giants SP Mike Leake (hamstring) was supposed to come off the DL to start tonight, but the team wants to give him a bit longer to recover. Ryan Vogelsong will start in Leake's place.
As noted here on Monday, neither Michael Brantley nor Jason Kipnis is ready to play the field for the Indians, but both are ready to play. Brantley DH'd Monday night, and if they want to handle him the same way tonight, Kipnis' activation might wait until Wednesday.
The Orioles hope that Matt Wieters (hamstring) can return to the lineup tonight. Wieters probably isn't too excited, since the O's face Jacob deGrom.
The Rays sent Richie Shaffer to the minors? Was his .970 OPS not good enough for their imposing lineup? Yeah, I know - they needed an extra pitcher. I'm still annoyed.
The Blue Jays have sent SP Drew Hutchison (12-2, 5.06 ERA) to the minors because they don't need a fifth starter for awhile.
Padres SP Colin Rea was solid and picked up a win as Monday's streaming starter. Tonight's options aren't great, but we'll go with Cincinnati's Raisel Iglesias (owned in 8.5 percent of FOXSports.com leagues) against the Royals. Iglesias has a 3.56 ERA with 34 strikeouts against four walks in 30 1/3 innings since the All-Star break.
DFS advice (based on 50/50 games, salaries from DraftKings): If you use Clayton Kershaw ($15,00), you'll have to use an inexpensive SP2 like Iglesias ($6,800) or Kevin Gausman ($5,100). Gausman has posted 21 or more DK points in three of his last four starts ... deGrom ($11,600) is kind of a poor man's version of Kershaw if you'd like to save money ... BvP alert: Yankees C Brian McCann ($4,700) is 19-for-40 with a couple of homers vs. Mike Pelfrey ... On a cheaper note, Twins C Kurt Suzuki ($2,500) has four homers in 33 at bats vs. CC Sabathia ... Dodgers SS/OF Kike Hernandez ($2,800) has been batting second lately, is averaging 8.9 DK points over his last 10 games, and has a ridiculous .524 wOBA vs. LHP in 58 plate appearances this season ... Inexpensive, lefty-killing OFs include Ryan Raburn ($2,500) and Shane Victorino ($2,400).
See you back here tomorrow morning.
---
---