BYU Cougars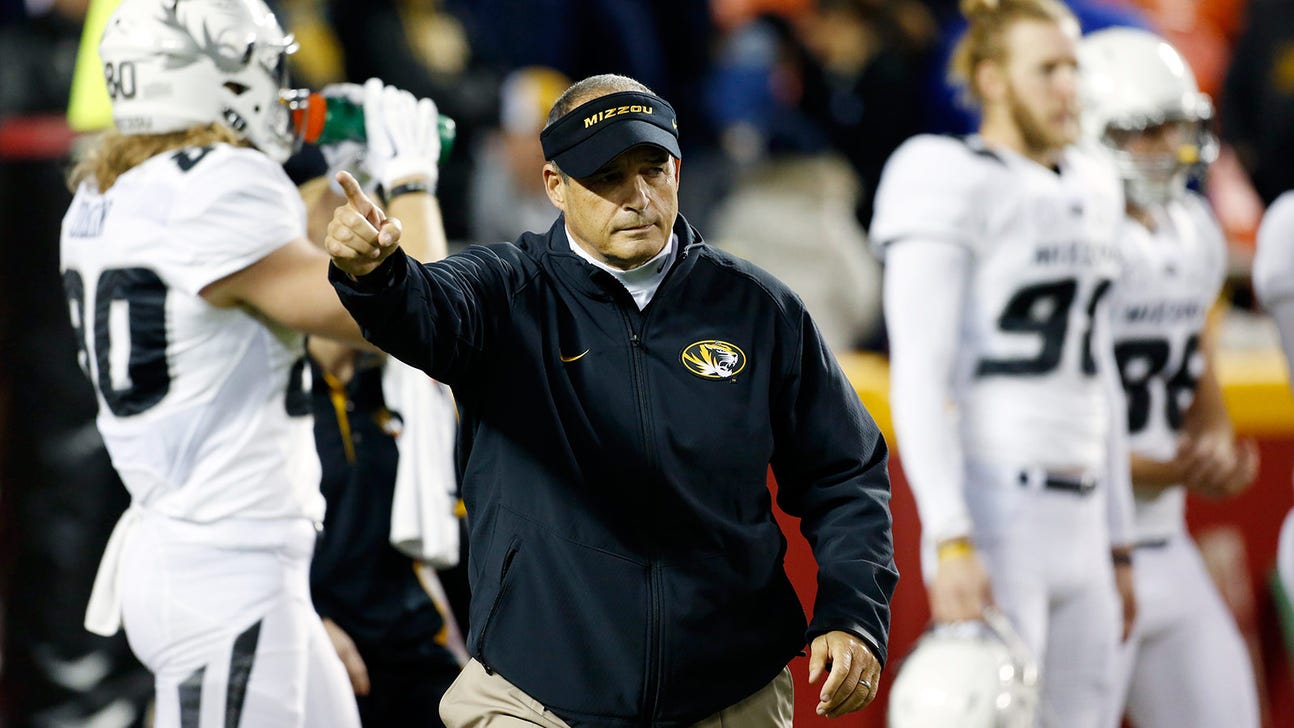 BYU Cougars
Mizzou caps tumultuous week with 20-16 victory over BYU
Published
Nov. 14, 2015 11:33 p.m. ET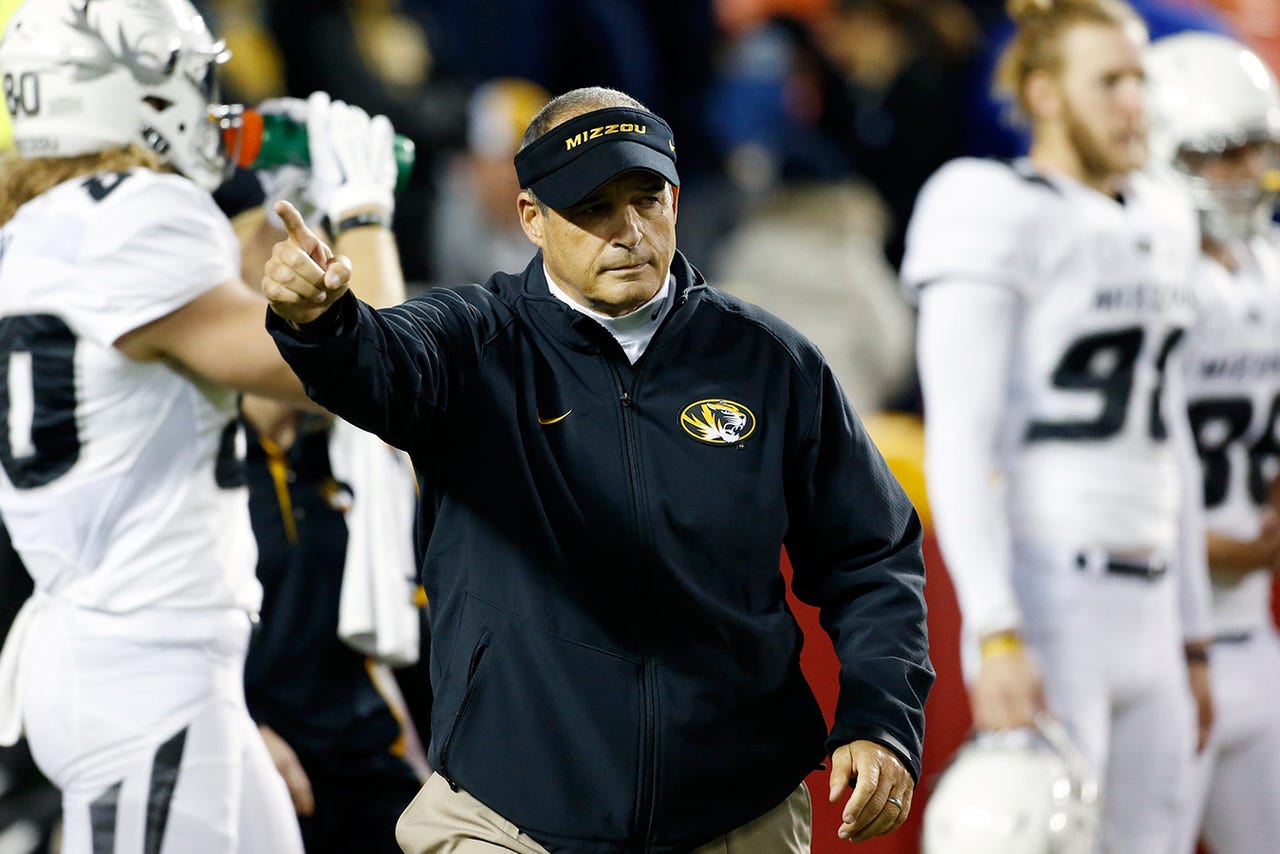 KANSAS CITY, Mo. -- As the final seconds ticked away on one of the most tumultuous weeks in school history, Gary Pinkel stood in the middle of his players Saturday night and did something most unexpected.
The stoic Missouri coach began to dance a little jig.
"I'm very proud of our football team, all the adversity, everything that went down," Pinkel said later, his voice cracking. "It means everything. That's what you do this for."
The Tigers, who earlier in the week were part of a boycott that helped lead to the resignation of the school president, rallied with two fourth-quarter touchdowns to beat BYU 20-16 -- and give Pinkel a victory one day after announcing he will leave the team.
Pinkel was diagnosed with lymphoma earlier this year and will step down after the season.
"When he told us, we were kind of jumbled in the head," said freshman quarterback Drew Lock, who threw for 244 yards and the go-ahead TD pass. "But that's one thing we talk about a lot, move on to the next play. That's kind of how we looked at it with this."
Russell Hansbrough had 117 yards rushing, and Tyler Hunt added a late touchdown run, helping the Tigers (5-5) snap a four-game losing streak while improving their postseason prospects.
Tanner Mangum threw for 244 yards for the Cougars (7-3), and his short TD pass to Francis Bernard with 7:19 left trimmed the score to 20-16. But a Missouri defense that has carried the team all season stiffened the rest of the way, preserving an emotional victory.
"We knew they were going to come out with a lot of energy," Mangum said. "You obviously have a lot of respect for them. Great coach, great team, a really tough defense."
The game was put in doubt last weekend when black players said they wouldn't practice or play until university system president Tim Wolfe left office. The team joined a student activist group that had been trying to get the president's attention for months over a series of racist events, and a graduate student, Jonathan Butler, who had started a hunger strike as part of the protest.
Not playing the game could have cost Missouri $1 million or more.
Wolfe ultimately resigned on Monday, and the tension began to subside by the end of the week, and it became clear that the game would go on as scheduled.
That's when Pinkel, who had stood by his striking players, announced he would step down at season's end. The winningest coach in school history revealed he had been diagnosed with lymphoma in May, and had undergone several rounds of treatment over the summer.
The 63-year-old Pinkel said his decision had nothing to do with the turmoil at Missouri, or with the team's struggles this season. He said he had decided shortly after a PET scan last month that he wanted to spend more time with his family as he continued to fight the disease.
It was against that backdrop that the Tigers headed down Interstate 70 to Arrowhead Stadium for their game against BYU, which had been riding a five-game winning streak.
The Cougars trailed a field-goal fest 6-3 at halftime, but they briefly pulled ahead late in the third quarter, after Lock's interception gave them good field position. Algernon Brown's 11-yard touchdown run made it 10-6, silencing a sparse but heavily pro-Missouri crowd.
Missouri answered with arguably its two most important touchdowns of the season.
The first came on Lock's go-ahead fade pass to Moore, who managed to get a foot down in the corner of the end zone early in the fourth quarter. It was the first TD pass thrown by the Tigers since Oct. 3 against South Carolina, a span of nearly five games.
On the ensuing offensive play, Mangum fumbled the ball while getting sacked. Moments later, Hunt barreled in from a yard out to give the Tigers a 20-10 lead -- and give their beleaguered fans an opportunity to celebrate for the first time in weeks.
"It was emotional, for sure," Tigers linebacker Mike Scherer said. "We wanted to do it for Coach. We wanted to do it for everything Columbia has been through, Mizzou has been through. We wanted to rally for each other, no matter our color, our race.
"Maybe," Scherer said, "the city of Columbia, Mizzou can rally the same way we did."
There were no protests or other incidents surrounding the game, though one fan was denied entry with a sign referencing "Concerned Student 1950" -- the name of the original activist group. A spokesman for the Chiefs said security made a mistake not letting the fan in.
Otherwise, the majority of signs referenced campus unity. And as the game wound down, chants of "Gary Pinkel" began to rise from Missouri fans still in the stands.
---
---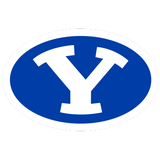 Get more from BYU Cougars
Follow your favorites to get information about games, news and more
---