National Football League
National Football League
McNair: Manziel didn't 'fit' Texans' system
Published
Aug. 8, 2014 9:31 p.m. ET

Prior to taking Jadeveon Clowney with the No. 1 overall pick in May's NFL Draft, a large number of Houston Texans fans were clamoring for the team to take former Texas A&M quarterback Johnny Manziel. However, count Texans owner Bob McNair as one of the people  not willing to give in to the hype of the former Heisman winner.
"I knew with Manziel it would be a frenzy," McNair told ESPN. "And probably even if he didn't succeed at being an outstanding NFL quarterback for a couple years, the fans would have been frenzied."
While billboards and websites dreamed of the idea of the home-town kid playing professional football in Houston, the Texans did not give in to the public outcry, much like they did when taking Mario Williams with the top pick in 2006 over Longhorn legend Vince Young or Reggie Bush.
"When they say they want you to get Manziel, it's because [they think] with Manziel you've got a better chance to win. Or with Vince Young, or with Reggie Bush, or whoever, it's because they think you'll be a better team with that person," McNair said.
Overall, the decision to not go with Manziel boiled down to the quarterback not being a fit in the Texans offense.
"Long term, we had questions as to how well he'd fit in our system doing what we wanted to do," McNair said. "At the end of the day, you've gotta do what you think is best for the team. If you do what's best for the team and the team succeeds as a result of it, the fans are going to forget those other things."
With the decision made, McNair is comfortable with the team's choice to pass on Manziel, who went to the Cleveland Browns at the 22nd pick, despite knowing some fans had hoped to see him in a Texans jersey.
"Ultimately all they want to do is win," McNair said about the fan input. "Once you win, at that point they don't care what those decisions were; at that point, they're happy because you're winning. If you picked some of those other guys and you didn't win, their response would be, 'Why'd you listen to us? You're losing. We're unhappy because you're losing.'
"We respect our fans and we listen to our fans, but they don't study the film that we study. They don't have the information and knowledge that we have. We're in the best position to make those decisions."
Follow Shawn Ramsey on Twitter: @ShawnPRamsey
---
---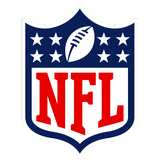 Get more from National Football League
Follow your favorites to get information about games, news and more
---