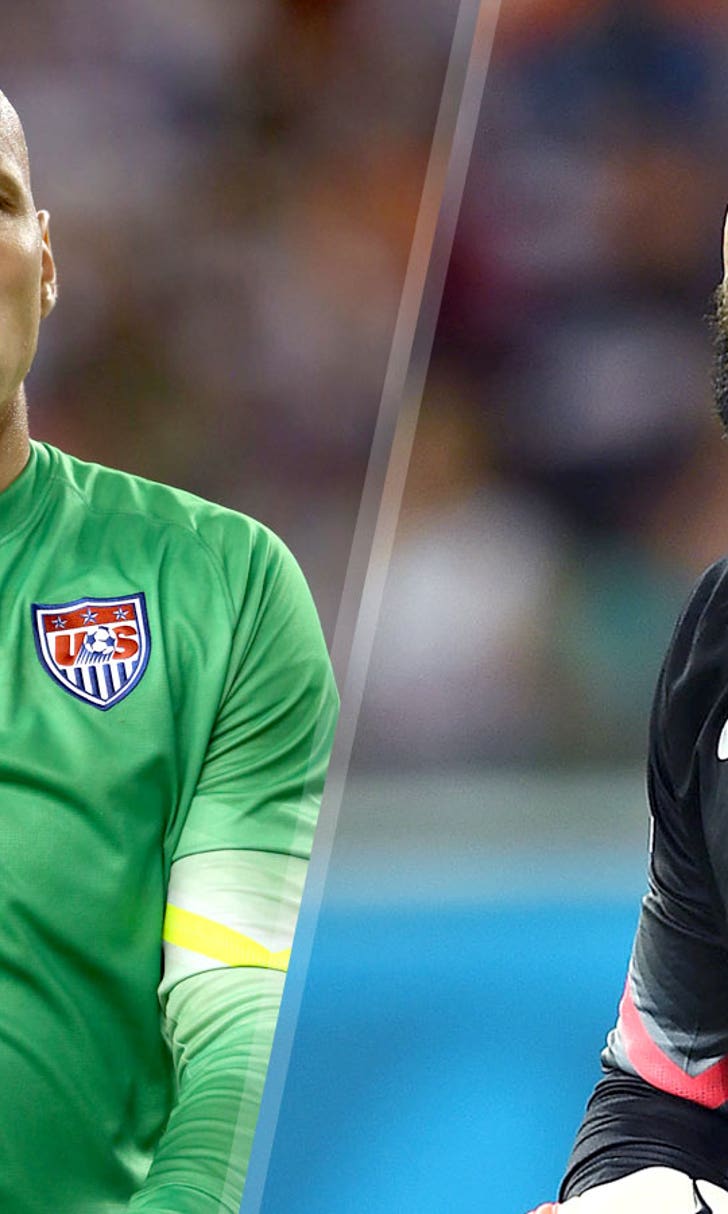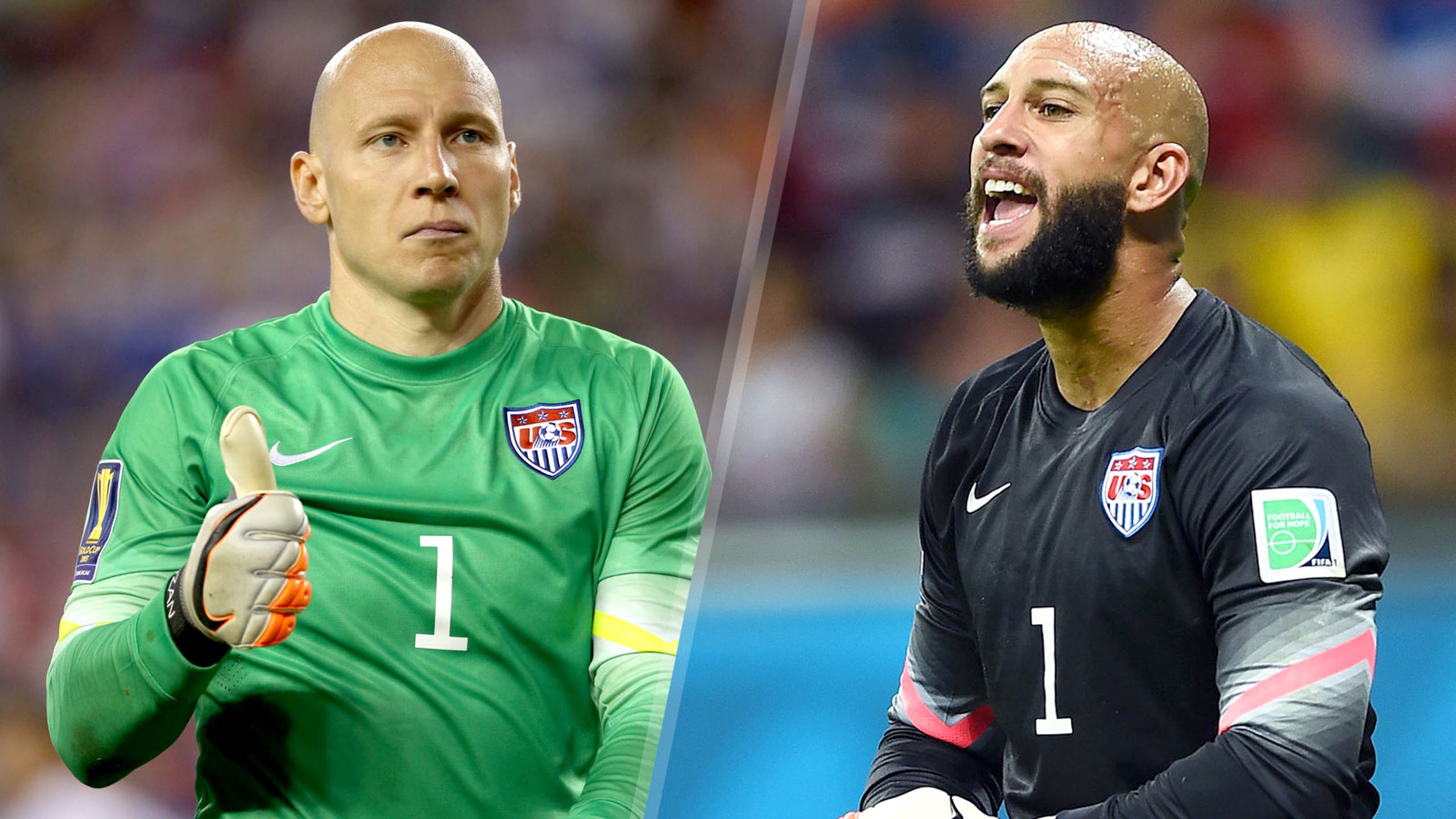 Klinsmann plans to reach out to Howard about USA return
BY Kyle McCarthy • July 25, 2015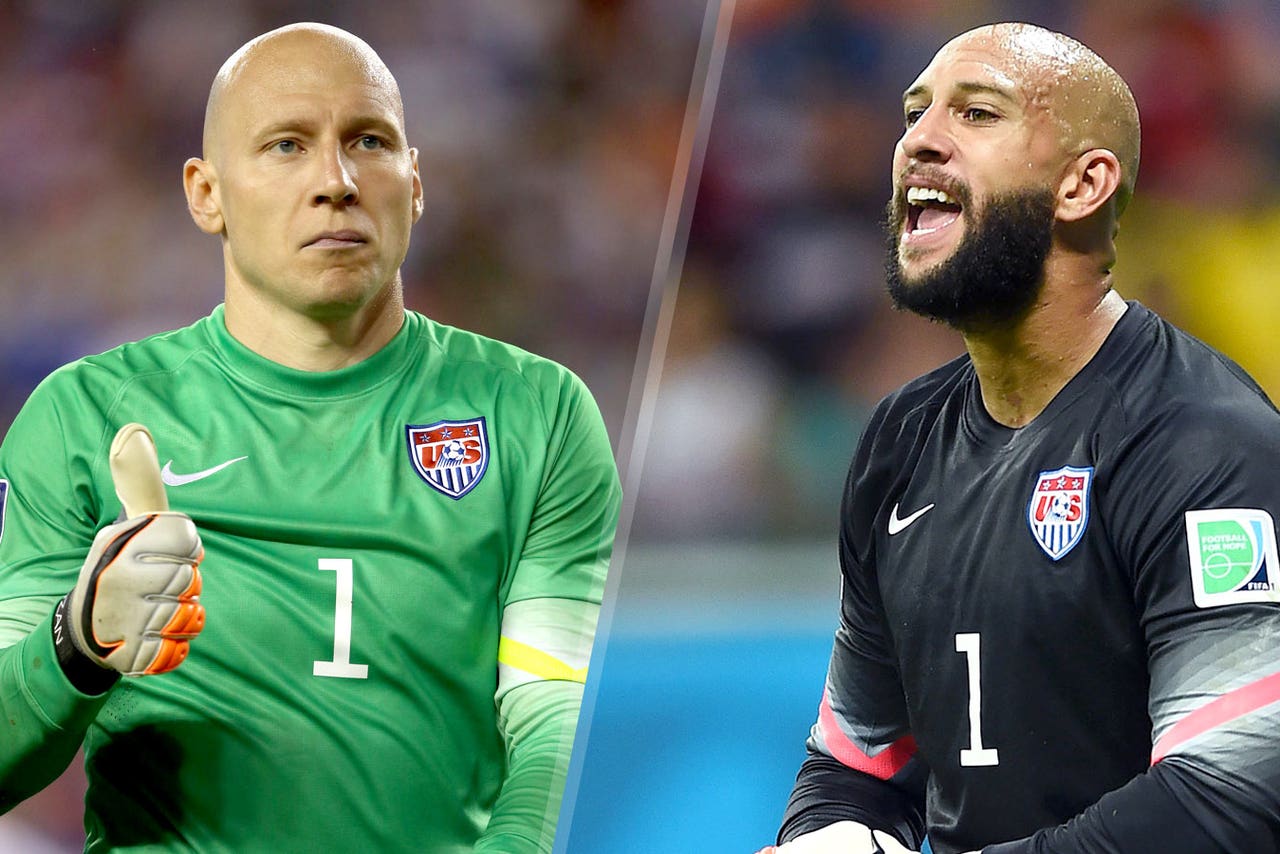 CHESTER, Pa. --
United States coach Jurgen Klinsmann said he plans to reach out to Tim Howard this week to determine whether Howard will return to the U.S. national team in September.
Howard stepped away from national team duty in the wake of the World Cup to focus on his club football, but reinforced his desire to hold to his expected one-year sabbatical and make himself available for a return to the national team setup in an interview with Everton's club website this week.
Klinsmann said he expected to talk with Howard and current number one Brad Guzan this week to delve into the situation ahead of the friendlies against Peru and Brazil in September and the upcoming Confederations Cup playoff against either Jamaica or Mexico in October.
"I will have a phone call with Tim, probably next week, and then also with Brad to see how we want to move forward," Klinsmann said in his post-match press conference after the CONCACAF Gold Cup third-place match against Panama on Saturday.
It is not a straightforward decision after Howard left the program last year and Guzan took firm control of the starting position in his absence.
Guzan performed well at the Gold Cup in his first major tournament as a starter and submitted a standout performance in the third-place match, but his error in the semifinal -- he exited his penalty area in an attempt to throw the ball out and start the counter to concede the free kick for Giles Barnes' winner -- is also in the copy book.
Aston Villa manager Tim Sherwood already backed Guzan to start the season in goal for the Premier League side this week, but it remains to be seen whether Klinsmann will retain Guzan as the number one or summon Howard back into the fold to open the competition once more.
Guzan said he planned to wait for Klinsmann to make his decision and underscored his commitment to the team in any event.
"Listen, for me, it's an honor every time you're with your national team," Guzan said. "It's about going in and wanting to play and be a part of these big games. I'm hopefully coming into the best years of my life, goalkeeping-wise. I feel ready. I feel confident. I'm excited about the future."
"When it comes to talking with Jurgen, it's no problem," Guzan continued. "I'm sure he'll make a decision one way or another. But, for me, it's about trying to help the guys in front of me, it's about trying to win games and giving the guys in front of you a chance to go and win the game. And you do that by making saves."
Guzan also noted that he is used to competition for the shirt after spending several years vying for playing time behind Howard. If Howard does return to the team in September, then Guzan said the battle would resume without a hitch.
"Going forward, that's not an issue," Guzan said. "You compete. You make each other better. You want to play. And ultimately, you want to help the team."
---
---