Arizona Cardinals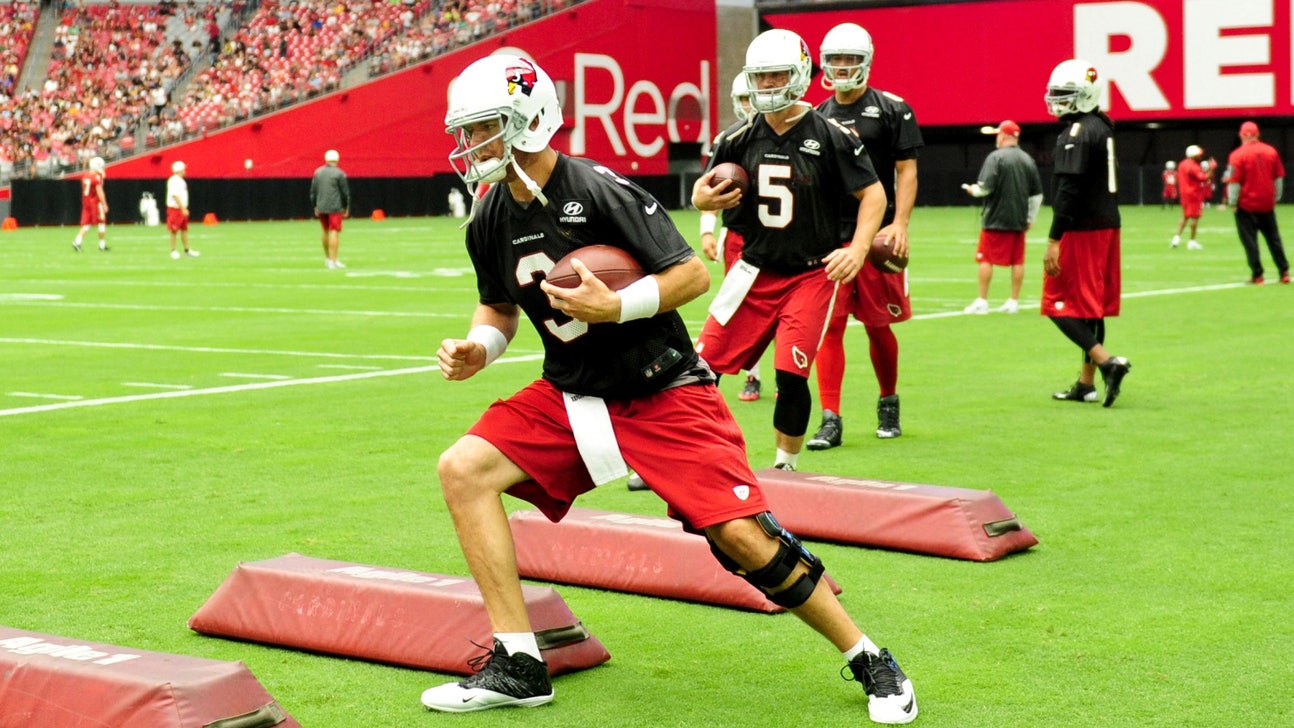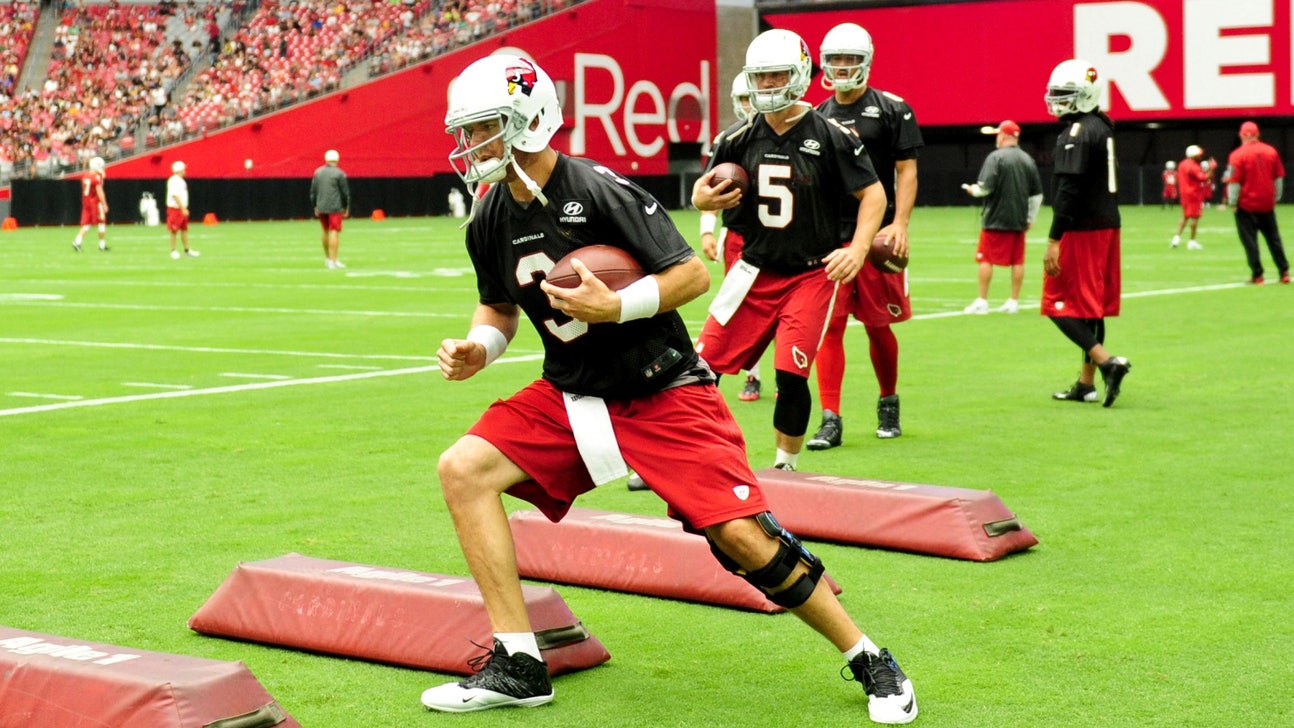 Arizona Cardinals
Healthy Carson Palmer says arm strong as ever -- maybe stronger
Published
Aug. 1, 2015 10:40 p.m. ET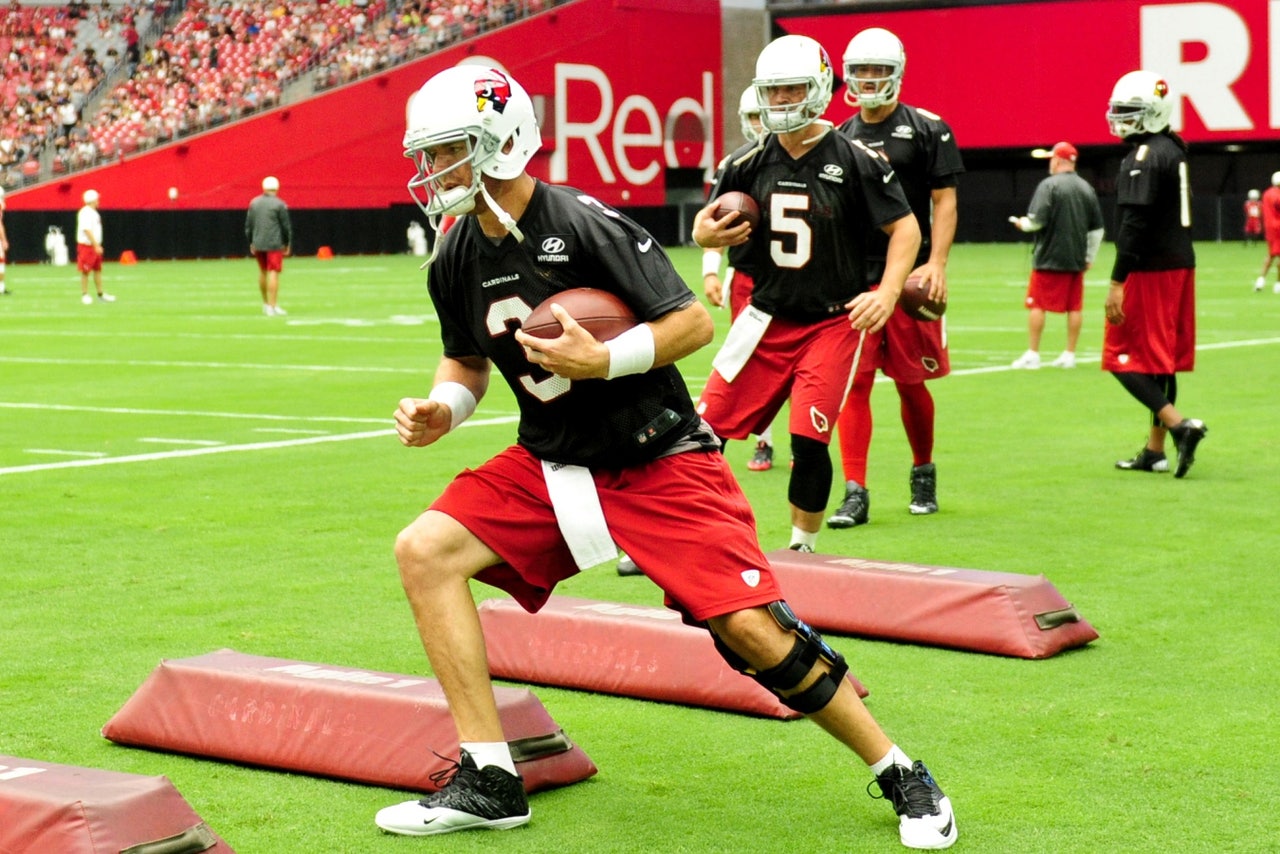 GLENDALE, Ariz. -- Lost in all the talk about Carson Palmer's season-ending torn ACL is the shoulder injury that sidelined him for three games early last season.
He came back to make five starts, and his Arizona Cardinals won them all, but his arm strength was noticeably weakened.
So Palmer rehabbed his shoulder, as well as his knee. Meeting with the media before the Cardinals' first training camp workout on Saturday, he said says his arm is "as strong as ever, maybe stronger."
The shoulder injury occurred in Arizona's season-opening victory at home over San Diego when Palmer, among the least mobile of NFL quarterbacks, was trying to run for a first down. He was hit and came down hard on the right shoulder. Palmer came back in the game, but missed the next three contests.
When he returned, he and coach Bruce Arians had to adjust a bit to Palmer's loss of strength.
"We lost some balls down the field that didn't quite get there and then a couple were overthrown," Arians said. "There's some timing that was lost. As a play-caller, you don't risk it as often. But when he came against Philly (a 75-yarder to John Brown with 1:21 left), that was a hell of a throw to win the game."
Palmer worked in the offseason with noted local physical therapist Brett Fischer.
"I've spent so much time rehabbing my knee and also rehabbing my shoulder," Palmer said. "I did basically a shoulder surgery rehab protocol that a lot of guys do coming off different injuries. I was doing a ton of that with Fisch, just getting it stronger."
Palmer said it's not so much that he can throw the ball farther.
"I think just more velocity," he said. "You know if you can throw it 50 yards and your arm gets stronger, maybe you throw it 54. If you can throw it 65, maybe you can throw it 68. That at the end of the day isn't a big difference. I think it's the velocity that you try to get out of those exercises."
"He's worked so hard," Arians said. "In the spring it was noticeably better than it was before in the season. I'm anxious to see it out there live because he's done so much more work on it."
Keeping the 35-year-old quarterback healthy is crucial to the Cardinals' lofty aspirations, but there are no special limitations on him as camp begins.
Because Palmer came back from a torn ACL early in his career, he knows not to get startled from early aches and pains.
"My past experience coming back from this surgery is going to help me a lot," he said, "just knowing how to feel, how I might feel after a couple of days in a row, the typical soreness that comes along with the recovery from this surgery and all that. Having that history I have a pretty good feeling about not worrying about it, not thinking about it, just going out there and practicing like it was any other year."
As usual, Palmer had a few teammates come to his Orange County, California, home in the offseason for some workouts. Among those who went are wide receivers Michael Floyd and Brown.
His teammates know how important he is.
Arizona is 16-6 with Palmer as quarterback. Over the last 15 game he has started, the Cardinals are 13-2. They were 6-0 in his starts last season before he tore his ACL slipping on the turf at home against St. Louis on Nov. 9.
The Cardinals had an assortment of other physical woes, including a season-ending knee injury to backup quarterback Drew Stanton, and limped to a 2-5 finish after a 9-1 start, the season capped by a Wild Card loss at Carolina in the playoffs.
Arizona made a few offseason moves and Palmer loves what he sees around him.
"We're as talented as anybody in this league," he said. "I think if you're to put our roster up against anybody's roster and just kind of look at all the intangibles of each guy and the backups, I would put our roster up against everybody."
But, Palmer said, that "doesn't mean much. Rarely does the flat-out talent win. It's the best teams and that's what we're trying to do and trying to become."
---
---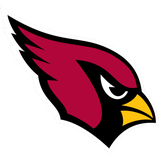 Get more from Arizona Cardinals
Follow your favorites to get information about games, news and more
---