National Basketball Association
National Basketball Association
Garnett's enthusiasm infectious in return game with Timberwolves
Published
Feb. 26, 2015 1:30 a.m. ET

MINNEAPOLIS — Nestled underneath his newly minted Timberwolves warmup top, Kevin Garnett's left shoulder blade quivered ever so slightly.
The franchise's No. 1 all-time great sat at the end of the Timberwolves bench as his newest teammates went through pregame introductions Wednesday. After starters Andrew Wiggins, Nikola Pekovic, Kevin Martin and Ricky Rubio all took their customary turn, Kanye West's "Homecoming" began playing over the Target Center sound system under a montage of KG highlights.
There was 19-year-old Kevin Garnett on draft day, 1995, about to shake hands with David Stern. He stood next to the former NBA commissioner again in 2004, this time with an MVP trophy in his hand. In between, the only man to carry this franchise past mediocrity crouched intently in his defensive stance, threw down a flush in transition and filled up the entire video board with that piercing, intimidating glare.
Real-life, 38-year-old Kevin Garnett never looked up.
An hour earlier, outside the confines of the old barn he built, the Minneapolis skyway was packed with foot traffic walking past a newly plastered, larger-than-life image of Garnett surrounded by Wiggins, Rubio, Gorgui Dieng, Zach LaVine and Shabazz Muhammad.
Replica Garnett jerseys — $70, sans green trim or pine-tree silhouettes on the neck and arms — flew off the Wolves Pro Shop displays faster than workers could keep them populated; most customers walked away without a shopping bag, slipping into their new threads on their way out the door.
Downstairs at Hubert's Sports Bar and Grill, there was nary an open seat available. Where Hubert's connects to the arena, an autograph line that's usually sparsely populated stood six people deep, waiting for a glimpse of Da Kid turned The Man.
But Garnett wouldn't have known any of that. As was his custom during 12 seasons here, he warmed up in the team's practice facility, away from the limelight. Even once he was in it, he kept his head bowed, and his hands folded, shaking as the roars of the crowd grew louder and his official re-introduction came closer.
Only Garnett knows what ran through his head as he managed to maintain solitude — even among almost 20,000 people — in that padded folding chair. It wasn't a moment of stunning realization; that came earlier this week when Garnett and his family unlocked the door to his Lake Minnetonka home and found "about two tons" of snow in the backyard and a frozen lake behind that.
"It kind of hit me," said Garnett, traded from the Nets back to the Wolves last Thursday. "We're not in Brooklyn anymore."
He knew then. But not until after the prodigal power forward's first game back did he fully grasp the gravity of a move that reunites the Land of 10,000 Lakes with one of its most beloved characters ever.
He won a championship in Boston a year after going there reluctantly in a trade. He played in 47 playoff games here, including the Western Conference Finals in 2004.
But this was something more. A debut, yet a reunion. A game, but a celebration.
"This is its own thing," Garnett said after his first contest in a Wolves uniform since April 9, 2007 — a span of 2,879 days and 492 games. "Obviously, when I won in Boston, that was a special time. My kids being born was a special time for me. But this is full circle, coming back experienced. I've been back before, and I've never paid attention to how much love is here still for me because I'm too busy being focused on the game.
"Tonight, it was just over the top. I did not know that the city missed me like this. I don't think that you can ever wish or ever think that the city loves you like this, but to see it as reality, I'm very appreciative."
A wild, loud, dominant, defense-oriented, 97-77 victory over a team with playoff-run aspirations like the Washington Wizards was the only fitting way to welcome Garnett back. He granted the gathered, raucous masses some salutations of his own, re-exposing them to what Rubio calls "the KG effect."
Playing 18 minutes, 38 seconds, the 20-year veteran finished with five points on 2-of-7 shooting, eight rebounds, two assists, two blocked shots and a steal. Yet his impact was profound, from the crowd he drew to the advice he gave on the bench to the message he conveyed when he saluted the fans and threw up a throat slash after a fourth-quarter steal.
"I've never been in an NBA game, regular season, when there was the energy and the enthusiasm that was in that building tonight, just because of one guy," coach Flip Saunders said. "He becomes infectious."
Garnett's comrades caught the bug, erasing a 15-point first-quarter deficit to win just their 13th game of the year. After trailing 18-3 in the opening period, Minnesota (13-43) outscored Washington (33-25 and in the East's fifth playoff spot before Wednesday) 94-59 the rest of the way.
Martin led the way with a game-high 28 points, including 16 in the second quarter as the Wolves stormed back to tie the game 42-all at halftime. Wiggins — the latest heir apparent to the throne reserved for the club's cornerstone — took over in the third, notching 13 of his 19 points.
Minnesota's 74-60 lead entering the fourth rendered it one, giant curtain call.
"The event is almost bigger than the game in some ways," Saunders, a longtime member of Garnett's inner circle, said in an emotional admission not becoming of standard NBA coachspeak.
When Garnett, then the first player drafted out of high school in two decades, played in his first NBA game Nov. 3, 1995, 17,319 people showed up. A total of 15,561 watched what previously stood as his final game with Minnesota in April 2007.
Wednesday night, 19,856 filled the stands, a sellout. They rose to their feet as soon as Garnett — whispy goatee, unbuttoned tearaway pants, left forearm band and bracelet and all — skipped and hopped his way out of the tunnel to get loosened up with his teammates. They didn't sit down until Wizards two-guard Garrett Temple hit a pair of free throws to open the scoring, sparking an 11-1 run to start the game.
They watched as Garnett blew on his hands in the layup line and took midrange jump shots alongside Rubio, LL Cool J's "Mama Said Knock You Out" blaring in the background. They screamed as fireworks blasted from each basket at the end of his introduction video, which featured the words "It doesn't matter where you've been. There's only one home."
Once his height (6-foot-11, although the world knows he's 7 feet), position (power forward, one of the best to ever do it) and high school (Farragut Career Academy in Chicago) were announced, Garnett finally lifted his head. Then came his classic talcum-powder routine on the sidelines.
Five minutes into the game, another highlight reel, this of candid KG moments and commercial clips. Later on, throwback Kiss Cam footage from 1999. Cheers of "MVP" as the 15-time All-Star shot free throws in the second quarter.
Montell Jordan's live halftime performance of "This Is How We Do It," which came out five months before the Wolves drafted Garnett fifth overall in 1995. A real-life reprise of "Jiggly Boy," a fan who used to dance with his shirt off at games and did so again with "Welcome Home KG" transcribed across his front. Another one from the archive to start the fourth quarter, this with a 22-year-old Garnett commanding fans to "get out your seats."
"Me and him was talking about that," Martin said. "He told me that was 22-year-old KG. I was like 'that one had swag, and he had hair.' He had a do-rag on. He probably doesn't wear those now."
The only people missing, Garnett said, were music moguls and companions Jimmy Jam and Terry Lewis, pop icon Prince and former Wolves president Kevin McHale. 
It almost felt like old times again. Before Garnett was traded and the organization resumed its losing ways. With him in the fold, it went to the playoffs eight times. Without him, it hasn't had a winning season, let alone been to the postseason.
But this wasn't about one night. It's about Garnett's role in returning the organization to such glory and helping lift it even further. Today, that means providing the presence that made Target Center rock again, and nurturing the team's youthful core. Tomorrow, it means making a play at ownership, something Garnett said is in his long-term plans.
Saunders hopes to be part of it, too, and saw the big picture's roots take hold Wednesday night at 600 First Avenue in Minneapolis.
"One of the reasons I came back and talked to Glen about coming back was because of the fans in Minnesota," said Saunders, who coached the Garnett-led teams that made the playoffs and came back as president in May 2013. "That's what it is. That's a Sacramento Game 7 (in the 2004 playoffs) type of setting in the regular season.
"The fans, they appreciate when you play hard. I told our guys before the game and I told our guys after the game that our goal as an organization and them as a team is to get that type of a crowd on a nightly basis."
Even former Wolves assistant Randy Wittman, now the Wizards' head man, was around. Paul Pierce, too — another third of the Celtics' Big 3 that won it all in 2008.
That night, Garnett famously exclaimed "this is for 'Sota!"
Wednesday night was, too. But it was also for the Big Ticket.
"It's home," Wittman said. "He loves the place."
Follow Phil Ervin on Twitter
---
---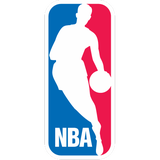 Get more from National Basketball Association
Follow your favorites to get information about games, news and more
---