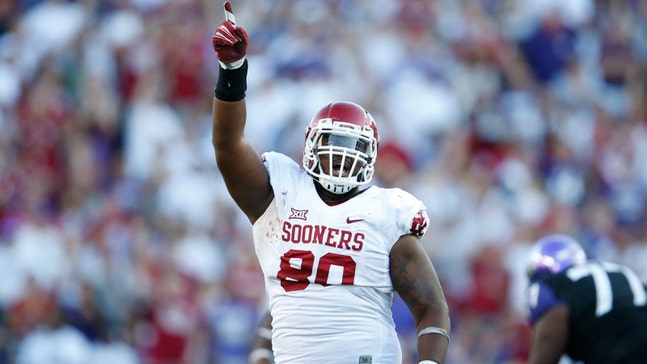 Dolphins trade down, nab big DT Jordan Phillips in the second round
Published
May. 1, 2015 8:33 p.m. ET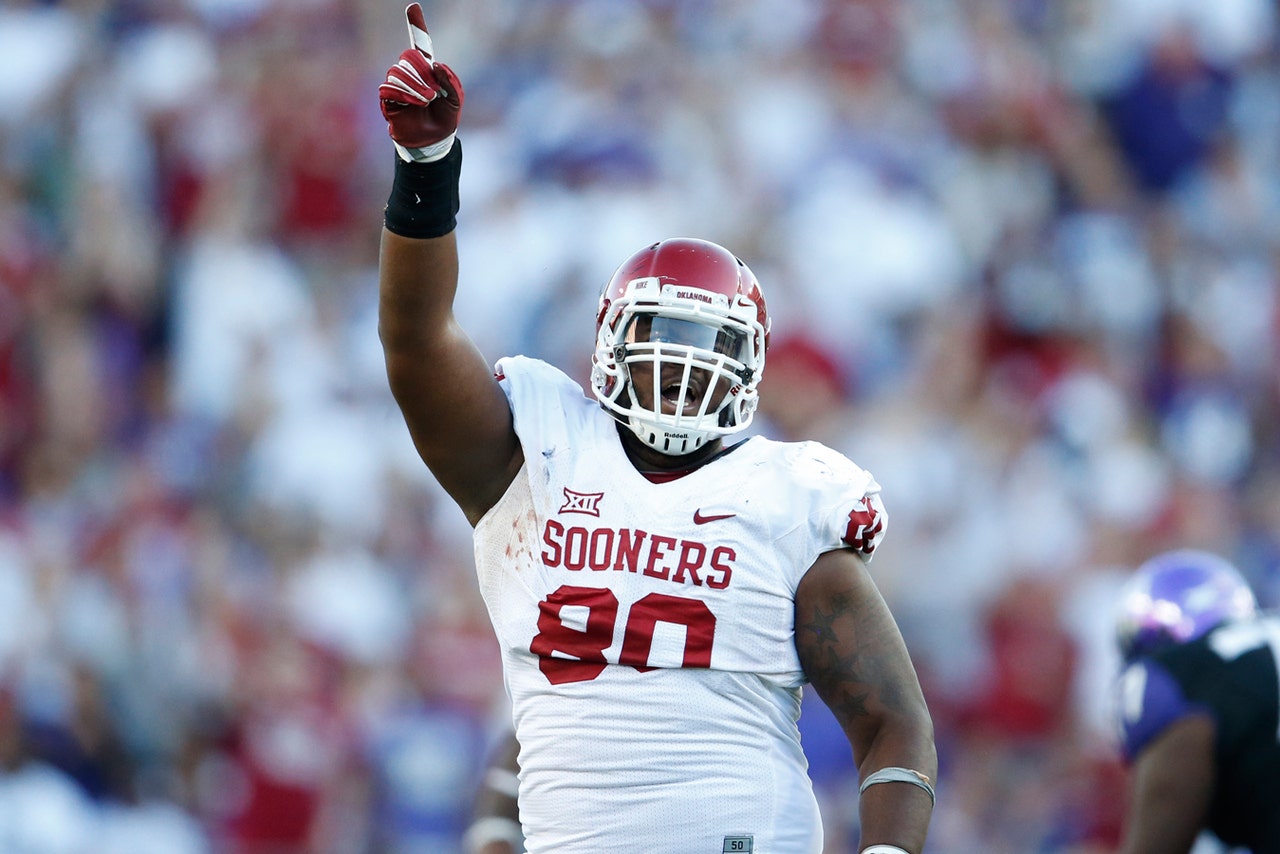 DAVIE, Fla. -- Though they had clear needs at linebacker and guard, among several other positions, the Miami Dolphins took Oklahoma defensive tackle Jordan Phillips with the No. 52 pick of the second round of the NFL draft Friday.
"We really liked what he brought to the table," general manager Dennis Hickey said. "We feel like he really learned from our defensive line -- the veteran group that it is. [He's] a talented player, and we're really excited to get our coaches to work with him. We really like what he brings from a size and strength ability to hold the point, but also having the athleticism and ability to rush the passer."
Phillips adds to a fearsome unit that picked up prized free agent Ndamukong Suh in the offseason. He is a space-eater who measures 6-foot-5 and weighs 330 pounds, but he started just 17 games for the Sooners and had season-ending back surgery in 2013 after just four games.
Miami had brought in Phillips for a visit, but the selection was still a surprise since he doesn't fill a clear need on the roster.
Speaking via teleconference after the selection, Phillips said he felt "the whole time" that he was going to end up with Miami.
"Me and (defensive line) coach (Terrell) Williams, we just hit it off really well," he said. "He had a lot of confidence in me and he was just really honest with me, and I was just really excited that I thought I was going to get a chance to work with him."
Hickey indicated that Phillips was chosen primarily because he was the best player available on their draft board.
"You see the talent, you see the flashes, and our job is to get him to do it on a consistent basis," Hickey said. "When we talked with the kid, you really saw that passion and a guy hungry to get better and to learn from our players but also learn from our coaches. He's ready to help contribute to our team."
Phillips said he was excited to play with Suh, and he thinks the defensive line will be a dominant force next season with his addition.
"I felt like I was the best pocket presence in this draft as an interior defensive lineman," he said. "I'm a great run stuffer. I'm big, athletic and I can do everything."
Minutes before selecting Phillips, the Dolphins completed a trade with the Philadelphia Eagles.
Miami sent the No. 47 and No. 191 picks to the Eagles in exchange for picks 52, 145 and 152.
"We looked at our board, we saw what it was and we felt like we were in a good enough position," Hickey said. "We were fortunate that our board pretty much stayed the same."
Miami has had success with the No. 52 selection in the past, drafting WR Chris Chambers (2001), LB John Offerdahl (1986), and WR Mark Duper (1982) the past three times they selected there.
WHAT'S NEXT
Miami owns four fifth-round picks (145, 149, 150, 156), the No. 114 pick in the fourth round and currently do not own picks in the third, sixth and seventh round.
You can follow Surya Fernandez on Twitter @SuryaHeatNBA or email him at SuryaFoxSports@gmail.com.
---
---