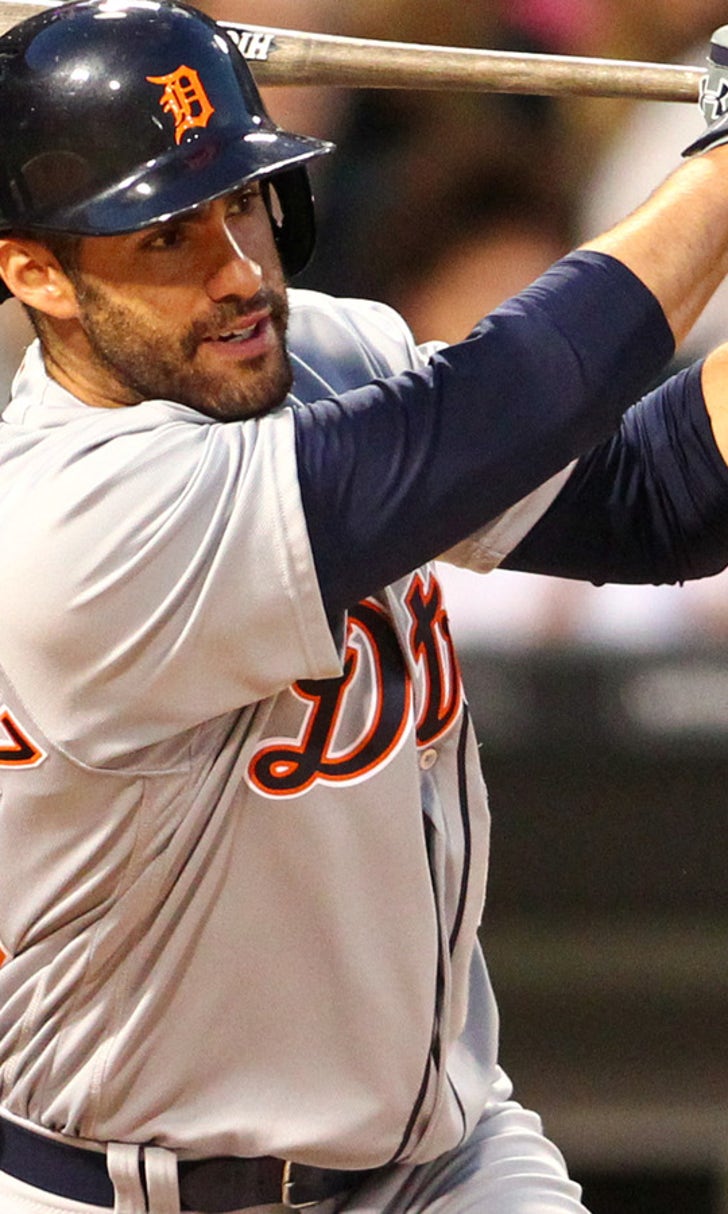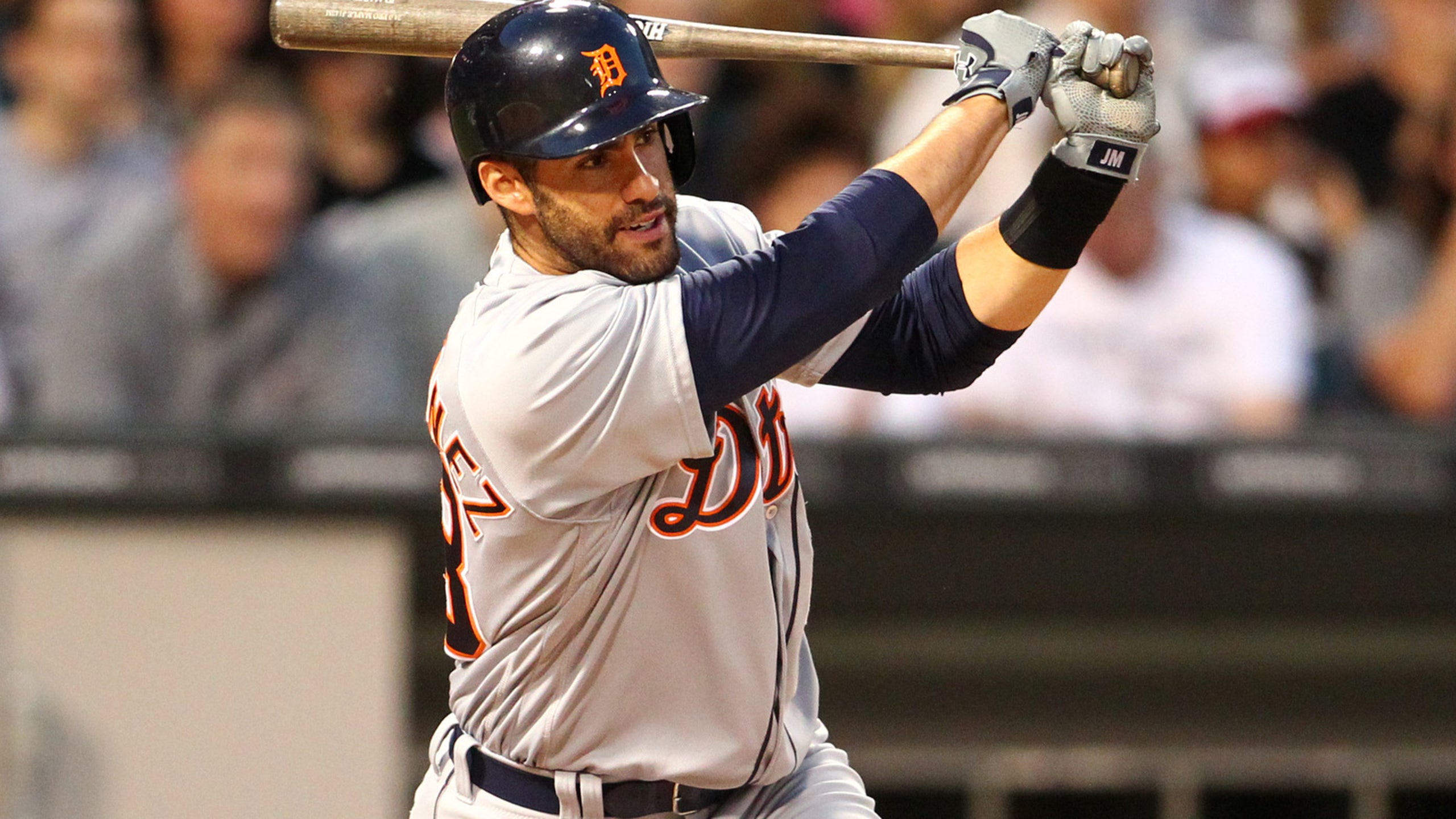 Daily Fantasy Baseball Advice for August 18
BY foxsports • August 18, 2016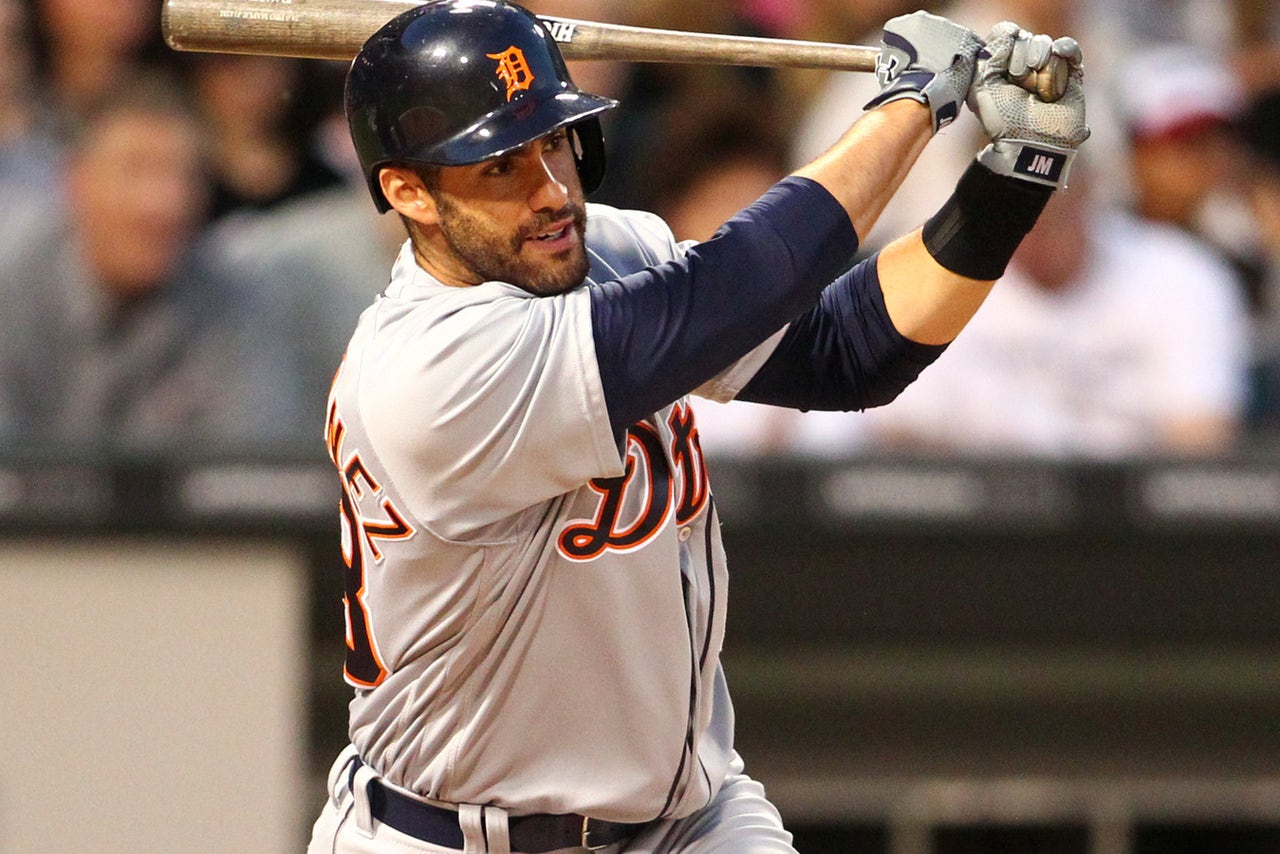 Welcome to today's daily fantasy post! Remember that you can find our posts on the DFS home page, as well as the fantasy page. Bookmark those sites now!
Also, please scroll to the bottom of this article to see the latest tweets from Ryan Fowler (@FOXSportsFowler), D.J. Foster (@FOXSportsFoster), Adam Meyer (@FOXSportsMeyer) and me (@jhalpin37). That way, if information surfaces for any last minute changes, you can see our thoughts instantly.
Let's get to today's interesting facts, using DraftKings prices. We'll cover all players, but remember that two of today's 11 games are in the afternoon, starting with with Red Sox-Tigers at 1:10 p.m. ET. Please note that much of the information in this post is being published several hours prior to game times, so check MLB lineups later to confirm that any recommended players are included.
5 Things to Watch:
1. About that Red Sox-Tigers game: The Sox had a long rain delay in Baltimore on Wednesday night, and their flight didn't land in Detroit until 3:10 a.m. According to MassLive.com, starting pitcher Clay Buchholz was on the team flight, as his earlier flight got canceled. Let's hope Dustin Pedroia doesn't fall asleep on second base.
2. The day's biggest favorite is Jake Arrieta ($12,900) at a whopping minus-300 over the Brewers. Red Sox-Tigers has the highest projected run total at 9.5, while Mets-Giants (deGrom-MadBum) is the lowest at 6.5.
3. After a couple of weeks off due to elbow issues, Indians SP Danny Salazar ($9,000) comes off the DL to start against the White Sox.
4. Injuries, etc.: David Ortiz is scheduled for a day off, during which he'll probably nap in the clubhouse ... Mets SS Asdrubal Cabrera comes off the DL today ... Neil Walker is day-to-day with back issues ... Miguel Sano is day-to-day after missing three games with an elbow injury ... Adam Duvall is still day-to-day with a bruised foot, while teammate Billy Hamilton is in the same boat with a knee injury.
5. Did you go with the contrarian play of Stephen Strasburg on Wednesday at Coors Field? He notched negative 15.5 DraftKings points. Oh, well.
Our recommendations for the day are below!
Yesterday's recap:
Must-start Carlos Carrasco posted a strong 24.2 DK points, while a Rangers' stack helped if you used DeShields/Desmond/Lucroy.
Must Start of the day: J.D. Martinez, DET
Martinez has three homers in his past eight games, and 16 in 306 at-bats (with a .559 slugging percentage) for the season. At $4,900 vs. the awful Buchholz, he's a relative bargain.
Deal of the day: Tyler Duffey, MIN
At $7,400, Duffey has averaged 22.3 DK points over his past three starts, including a strong game against the very same Royals last week. The defending champs have been baseball's worst-hitting team for awhile (.277 wOBA over the past 30 days).
Avoid of the day: Jacob deGrom, NYM
He's terrific, but expensive at $11,100 and unlikely to get a win as a +148 underdog against MadBum and the Giants.
Stack of the day: Atlanta Braves
The Tigers, Nats and Twins are expensive and should be widely owned. I'd LOVE to use the Tigers against Buchholz, but that's an easy pick. Let's pivot to the Braves vs. Reynaldo Lopez, even though Lopez allowed one run in seven innings against them on Saturday. The Braves have been a slightly above average lineup over the last month. Plan to start with Inciarte/Freeman/Kemp, and see who bats second.
Starting pitchers:
Jake Arrieta, CHC: As chalky budget busters go, Arrieta ($12,900) vs. the Brew Crew is preferable to MadBum, Jose Fernandez and deGrom. If Duvall and Hamilton are out, Fernandez ($11,900) becomes more interesting.
Danny Salazar, CLE: The White Sox are mediocre, and Salazar's strikeout upside is strong for $9K.
Tyler Duffey, MIN: "Deal of the day."
Matt Boyd, DET: If you believe in the sleepy Red Sox narrative, Boyd is just $5,400.
Catchers:
Willson Contreras, CHC: One of the best-hitting catchers out there, and not a bad price for $3,700.
Tyler Flowers, ATL: $3,600, and a decent power threat if he's in the lineup vs. Reynaldo Lopez.
First basemen:
Miguel Cabrera, DET: $5,300, but Buchholz is terrible.
Freddie Freeman, ATL: Braves' stack.
Carlos Santana, CLE: $3,500, will probably bat fifth vs. Carlos Rodon. If you want to save at this position, he's your guy.
Ian Kinsler, DET: Again, if you can afford to stack Tigers, go for it. Just know that it'll cost you --€" Kinsler is $5K.
Trea Turner, WAS: $4,900, with five double-digit DK points in his past six games. Yeah, we know a couple of them were in Colorado.
Javier Baez, ATL: $3,700 with power, and Brewers SP Zach Davies has struggled a bit in his past two starts. Also fits at 3B.
Third basemen:
Maikel Franco, PHI: If you want to pivot off Bryant/Lamb/Sano (Bryant is best), the slugging Franco is just $4K vs. the mediocre Ross Stripling.
Wilmer Flores, NYM: Yes, we know it's Bumgarner. Wilmer mashes LHP (.452 wOBA this season), and he'll probably bat fifth. $3,100.
Shortstops:
Xander Bogaerts, BOS: At $4,300, not a bad deal vs. Boyd.
Erick Aybar, DET: No power or speed, but still worth a look at $3,500 vs. Buchholz if he bats second.
Chase d'Arnaud, ATL: $2,900, and could be part of your Braves' stack if he hits high enough in the order (and plays, of course).
Outfielders:
Rajai Davis, CLE: Probably worth the $5,200 vs. Rodon. .347 career wOBA vs. LHP.
J.D. Martinez, DET: "Must Start of the day."
Ender Inciarte, ATL: $4,200, Braves' stack.
Matt Kemp, ATL: $3,800, Braves' stack.
Kole Calhoun, LAA: Only $3,200 vs. Hisashi Iwakuma, four hits in his past two games.
Scott Schebler, CIN: You only have $2,300 left to fill a spot? Um, Schebler is facing Jose Fernandez, but he might bat fifth, has averaged a decent 7.4 DK points over his past seven games, and has some power. It's not the dumbest idea ever.
---
---