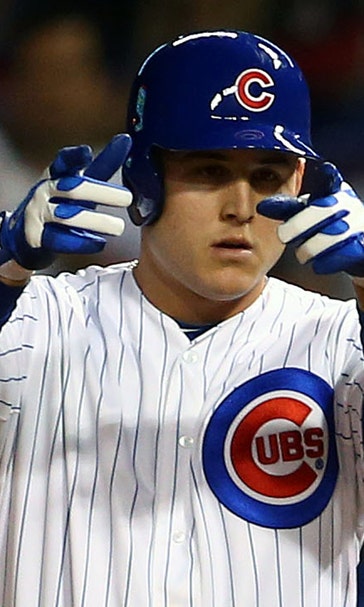 Daily Fantasy Baseball Advice - April 7
BY foxsports • April 7, 2016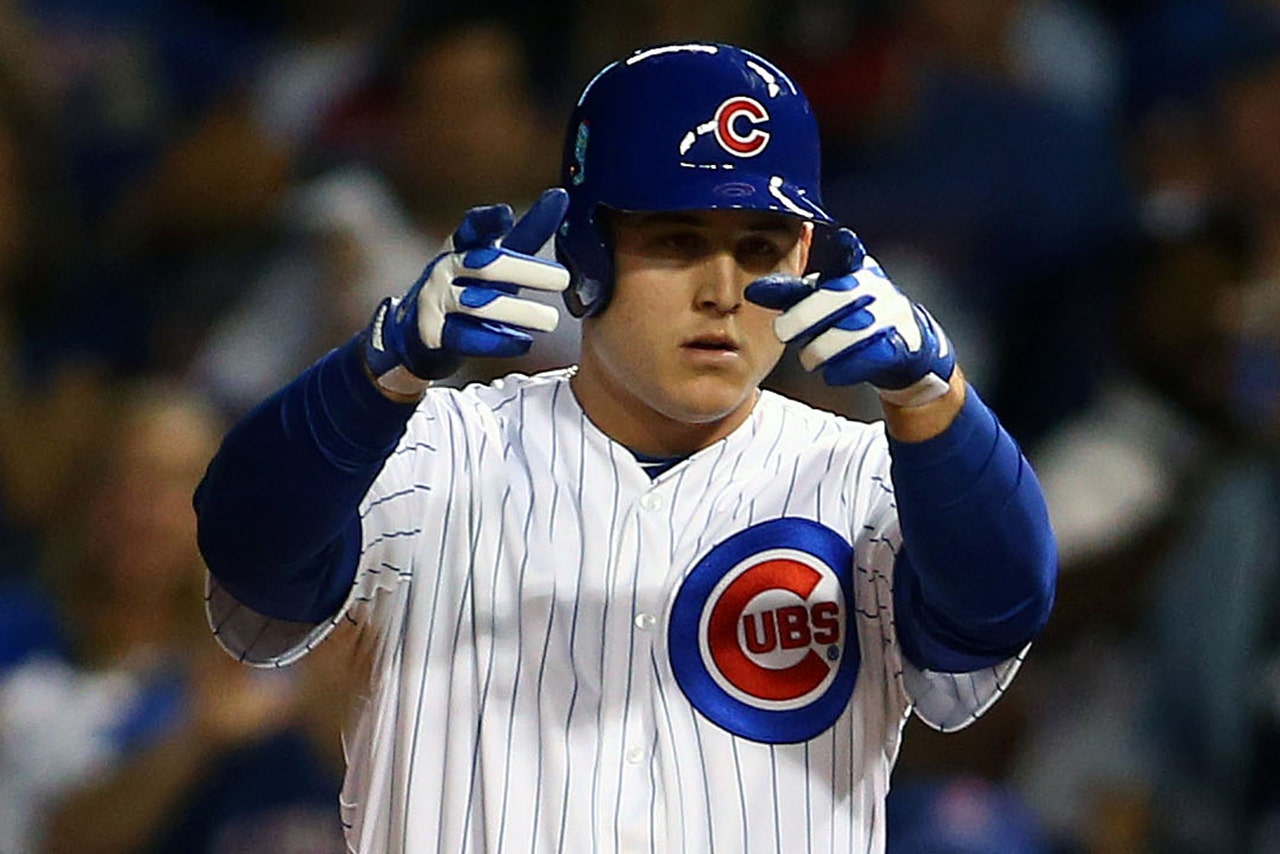 Welcome to today's daily fantasy post! Remember that you can find our posts on the brand-spanking new DFS home page, as well as the fantasy page. Bookmark those sites now!
Let's get to Thursday's interesting facts, using DraftKings prices. We'll cover the eight-game slate starting at 3:35 p.m. ET, leaving out only Phillies-Reds from today's schedule.
Five Things to Watch:
1. Yo, BvPers. Rangers 2B Rougned Odor ($3,800) is 9-for-17 with a homer against Angels SP Hector Santiago.
2. With Ben Revere on the DL, Michael Taylor will lead off and play center field on most days for the Nationals. Taylor strikes out a lot, but he had 14 homers with 16 steals last season.
3. The aces have mostly started already, so today's schedule includes many hittable pitchers. Vegas' highest projected run total is Cubs-Diamondbacks with nine.
4. The Dodgers and Giants resume their blood feud today. Current Dodger hitters are 16-for-85 (.188) with a .580 lifetime OPS versus Jake Peavy ($8,000). Chase Utley is hitless in 14 at bats against Peavy.
5. The board's biggest favorite is the Nats at -150 over the Marlins. Do you have that much confidence in Tanner Roark ($7,000)? Hmm ...
Yesterday's recap: David Peralta and the D-backs didn't do much for us as the must-start and stack of the day, while Adrian Gonzalez's bargain price netted three walks with a run scored. We'll give ourselves a pat on the back for recommending Rockies OF Ryan Raburn, who hit a home run.
Must-Start of the day: Arizona's Rubby De La Rosa has good stuff, but gets killed by LHB (.377 career wOBA). Rizzo is expensive at $5,200, but he's in a great spot, and will be in my lineups.
Deal of the day: As noted above, Taylor ($3,600) is the Nats' new leadoff hitter. His price hasn't yet been factored into his role, and he's got a decent matchup against Miami lefty Adam Conley.
Avoid of the day: Twins 3B Trevor Plouffe has whiffed eight times in 13 career at bats versus Ubaldo Jimenez.
Stack of the day: Let's go with some Orioles and their high projected run total against Phil Hughes. Manny Machado and Matt Wieters are mentioned below, but Chris Davis, Adam Jones and Mark Trumbo can be worked in if you can afford them.
Starting Pitchers:
Danny Salazar, CLE: Salazar is the highest-priced starter on the board at $9,700, but he's also the biggest strikeout threat.
Jake Peavy, SF: Peavy is a good option among many not-so-good ones.
Catchers:
Matt Wieters, BAL: Hughes has historically been homer-prone, putting the reasonably-priced Wieters ($3,500) in a good spot at Camden Yards.
Buster Posey, SF: If you save elsewhere, spend for Posey ($4,500) against Dodger lefty Alex Wood.
First Basemen:
C.J. Cron, LAA: At $3,200, Cron looks like a bargain against the overrated Derek Holland.
Anthony Rizzo, CHC: "Must Start of the day"
Second Basemen:
Rougned Odor, TEX: See "Five Things" note above.
Chris Owings, ARI: You'll need to wait for the D-backs' lineup on this one, but if Owings bats second and plays center field again, he's a bargain at $3,300.
Third Basemen:
Manny Machado, BAL: Another expensive ($4,900) but strong play against the gopherballing Hughes. Machado is 8-for-16 lifetime versus Hughes.
Jed Lowrie, OAK: Lowrie ($3,400) has five RBI in three games batting out of the two or three hole.
Shortstops:
Carlos Correa, HOU: Since Correa might hit 100 home runs with 70 stolen bases, we thought we should include him.
Jean Segura, ARI: Segura is 8-for-19 aganinst John Lackey, and leads off for the D-backs.
Outfielders:
Mike Trout, LAA: You don't need us to tell you how good Trout is, but maybe you didn't know that he had a .434 wOBA vs. LHP last season.
Michael Taylor, WAS: "Deal of the day"
Craig Gentry, OAK: If Gentry bats second against Derek Holland, he'll be a good punt play at $2,600.
---
---