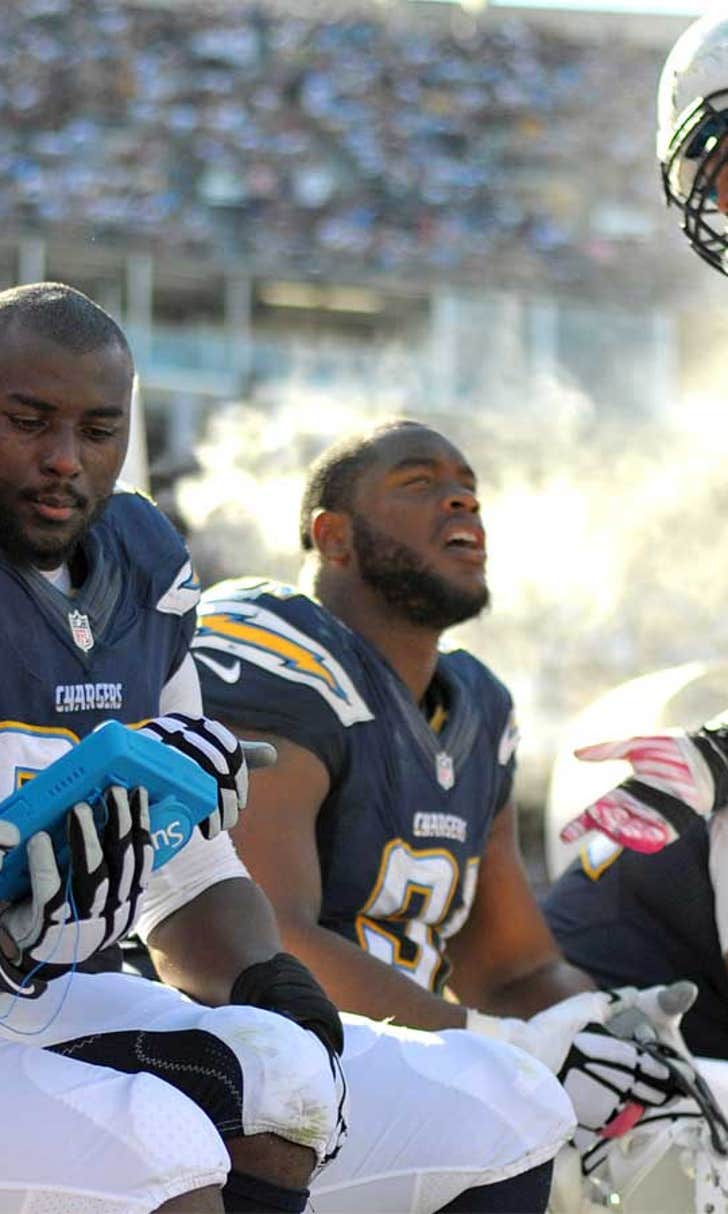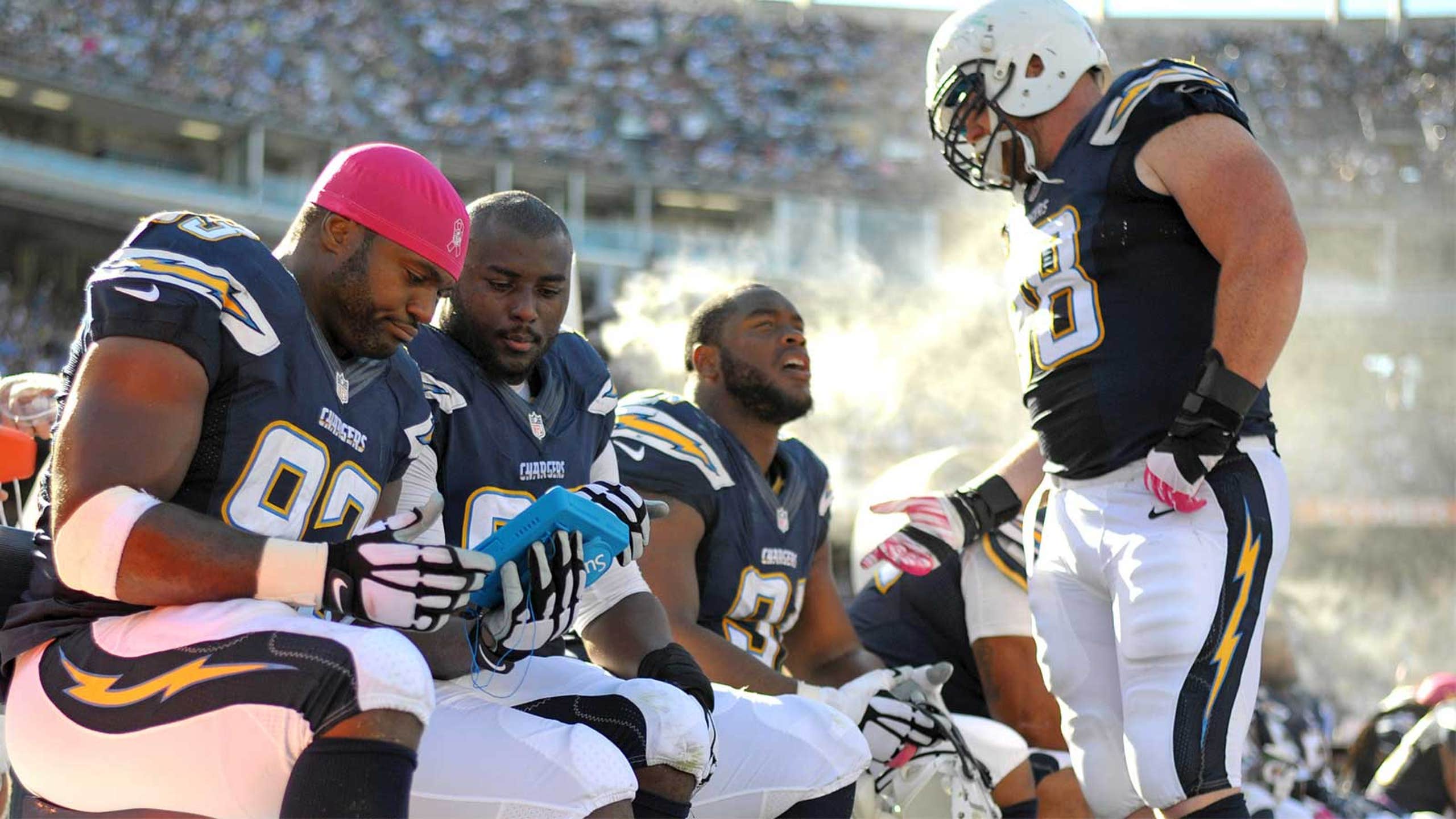 Chargers look to get back on track after 2 losses
BY foxsports • October 27, 2014
SAN DIEGO (AP) -- No one's pushing any panic button in San Diego just yet.
The Chargers have lost two straight after a five-game winning streak and linebacker Dwight Freeney acknowledges the last few weeks have been rough. But he has put it all in perspective as the team prepares for this Sunday's game at Miami.
"The biggest thing for us is just to get back on track," Freeney said Monday. "You have to be able to understand that it's not all bad when you lose and it's not all good when you win. It's about the team that is standing at the end. We are going to play a Dolphins team that does a lot of things. It's going to take some focus and attention so we can get to 6-3."
After a season-opening loss to Arizona, the Chargers were on a roll until losing back-to-back games to the Kansas City Chiefs and then last Thursday to the Denver Broncos.
"It's been a rough last few weeks," Freeney said. "It hasn't been our best ball. I know we are kind of banged up. I know the healthier we are we'll play better, but that's not the only reason why.
"But this is the National Football League and the other team doesn't care. So we have to find a way to somehow put our best product out there. We got to hem some things up, and personally, I have to do more however I am."
Freeney is nursing a sore knee and is on a long list of ailing Chargers players.
Cornerback Jason Verrett (shoulder) and safety Jahleel Addae (concussion) both left last Thursday's game and their availability on Sunday in Miami isn't clear.
---
---