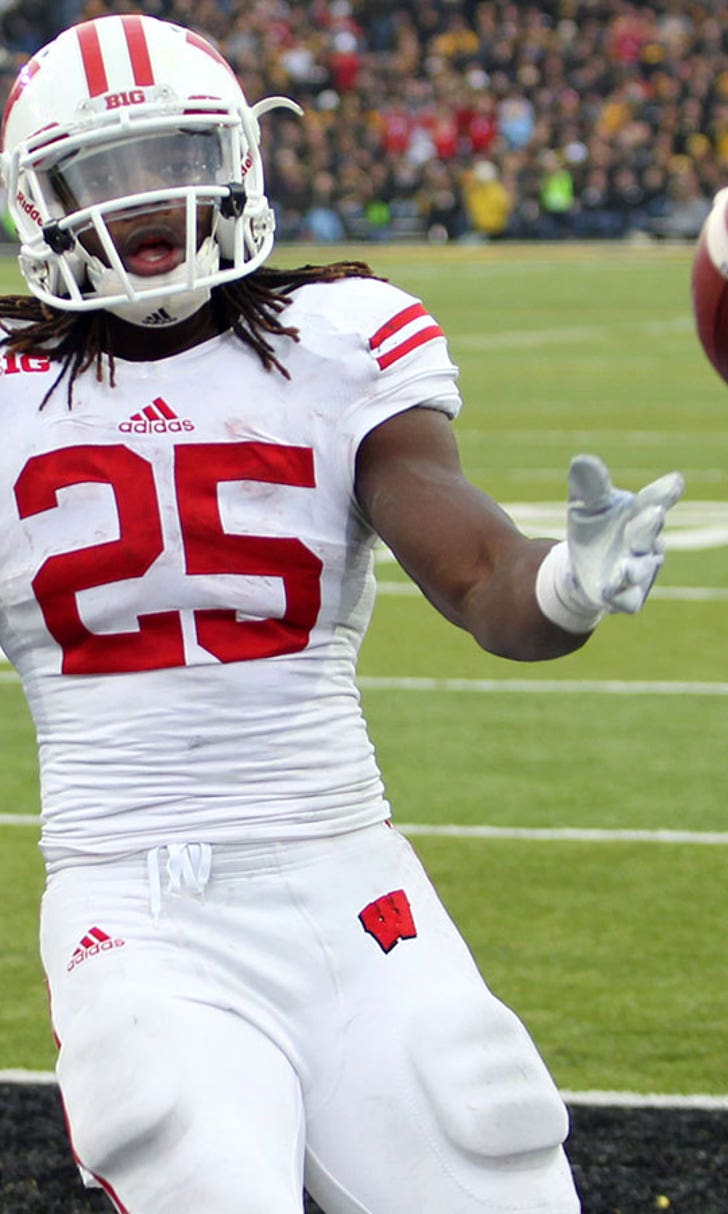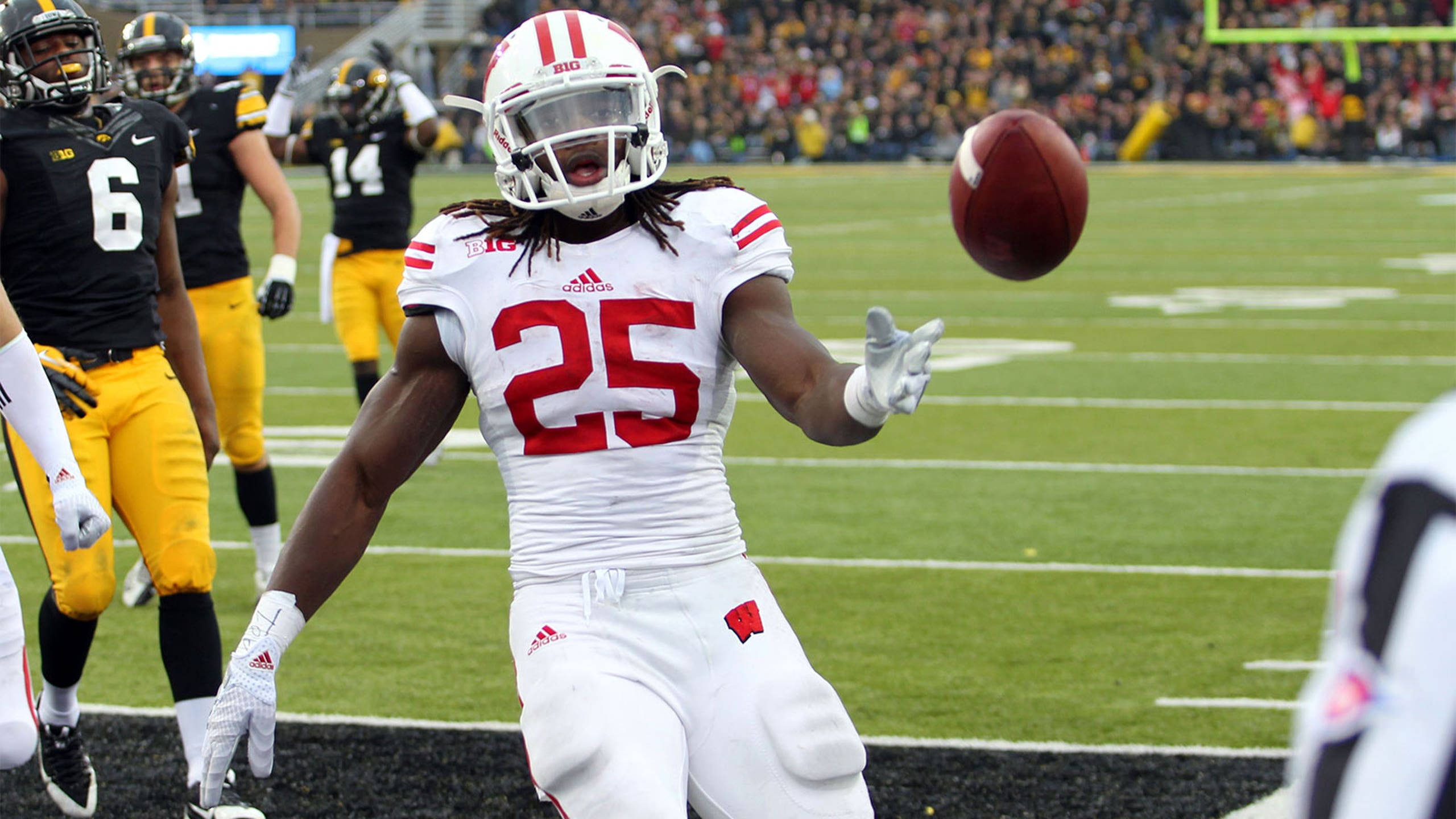 Badgers' Gordon confirms he will enter NFL Draft after Outback Bowl
BY foxsports • December 10, 2014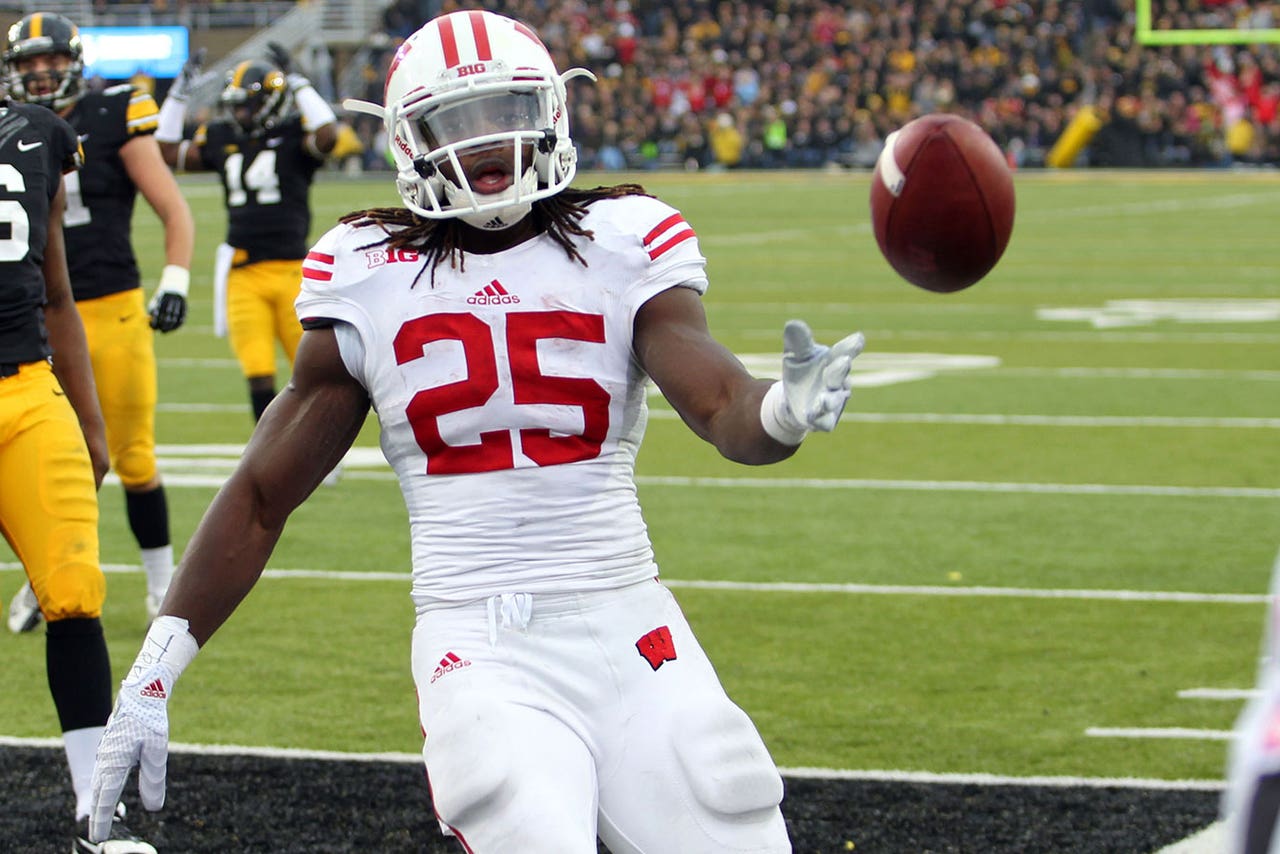 Wisconsin running back Melvin Gordon told the Dan Patrick Show that he will forgo his senior season and put his name into the NFL Draft.
The news does not come as a surprise, as Gordon is expected to be the first running back taken in the 2015 NFL Draft. Most mock drafts project Gordon to be a mid- to late-first round selection.
Here is the full context of Gordon's radio interview with Patrick on Wednesday morning, which was posted to YouTube:
Patrick: You're not going to be back next year. What are you doing going to class? You just go to the Heisman and then you just go to the Outback Bowl and you're done, Melvin.
Gordon: Yeah, I'm trying to get as close to my degree as I can.
Patrick: Good. Are you coming back?
Gordon: Uhh . . .
Patrick: That's a no.
Gordon: (Laughs). Oh, man.
Patrick: I don't think you need chemistry class. But get your degree, just promise your mom you're going to get your degree and then take your chances with the NFL Draft, right?
Gordon: Yep.
Patrick: All right, fair enough. Now that's official. You're not going back. You'll go to the Heisman ceremony and you'll play in the Outback Bowl, right?
Gordon: Yep.
Patrick: Fair enough. There you go. Melvin Gordon coming out.
Gordon, who later confirmed to the Chicago Tribune's Teddy Greenstein that he is turning pro, noted he had not yet spoken to NFL personnel but was determined to show why he was worthy of a high draft pick.
"You've got a lot of special players," he told Patrick. "It's good to have two backs you can count on. It keeps you fresh. It kind of sucks that we're devalued because I feel like the teams that go to the Super Bowl and the teams that win it, those guys have got good running backs on their teams. We're just trying to do what we can to get our respect."
This season, Gordon became a Heisman Trophy finalist after rushing for 2,336 yards -- the fourth-most in FBS history -- and scoring 26 touchdowns. His 179.7 rushing yards per game are 10 more than any other player in college football. He also became a pass-catching threat for the first time in his career. After beginning the season with a grand total of one catch for 10 yards, the redshirt junior has caught 17 passes for 151 yards with three touchdowns.
On Monday, after he was announced as one of three Heisman finalists, he noted he had accomplished all the individual goals he set forth for himself before the season -- specifically, rushing for 2,000 yards and scoring 20 touchdowns.
"It's a good feeling to know that I came out here and I achieved and did the things I wanted to do," Gordon said Monday. "I wanted to rush for the most yards. I wanted to showcase I was the best running back. I think this year I showed that."
Gordon's departure opens the door for Badgers sophomore Corey Clement to take over next season as the team's top tailback. Clement has rushed for 844 yards and scored nine touchdowns on 6.4 yards per carry.
Follow Jesse Temple on Twitter
---
---