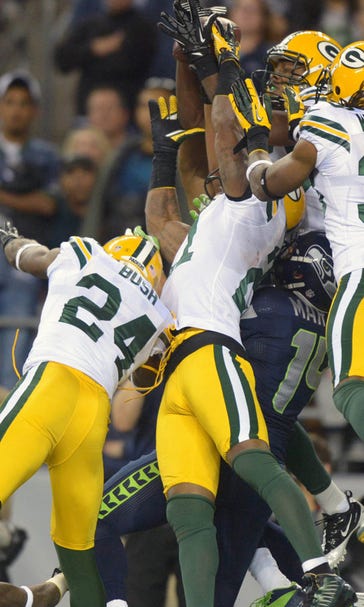 As Packers return to Seattle, team says it is past infamous 'Fail Mary'
September 2, 2014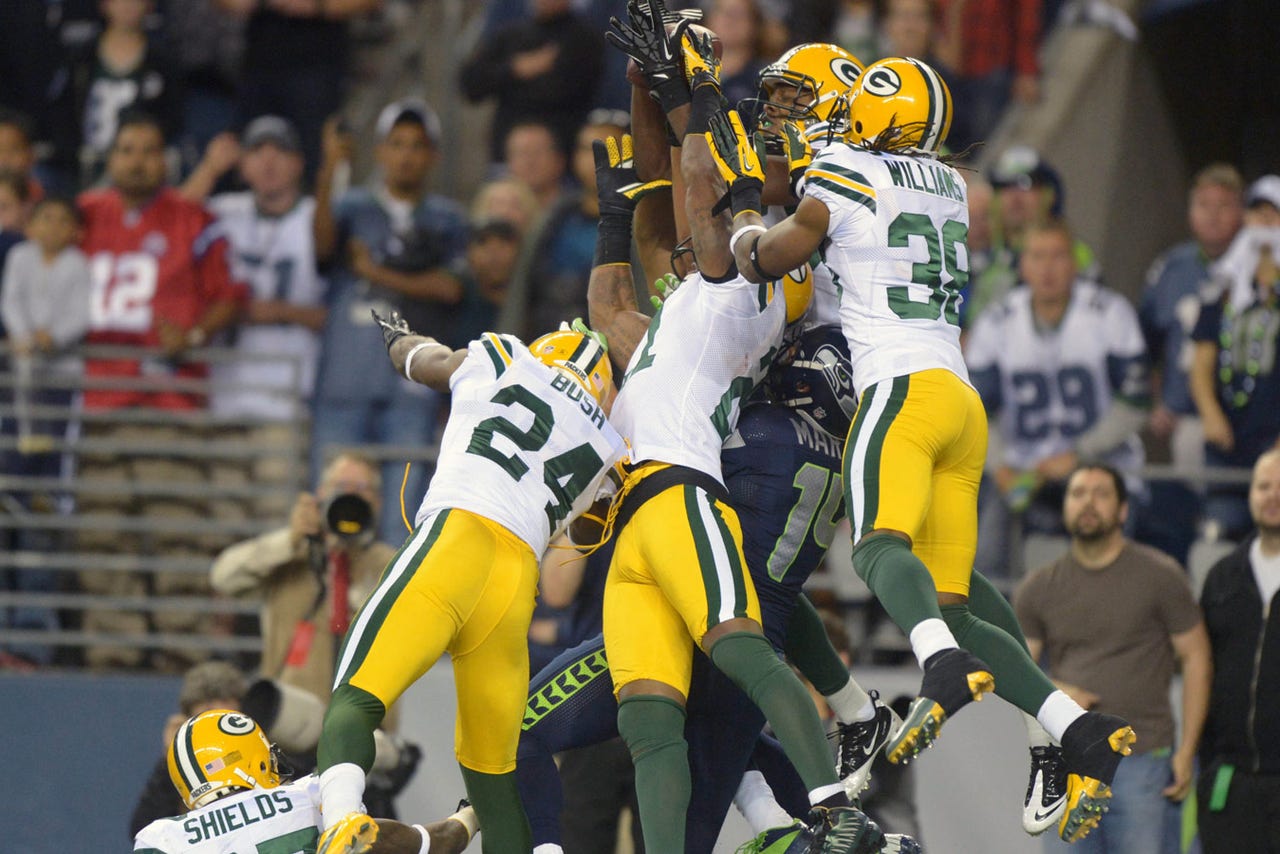 GREEN BAY, Wis. -- The last time the Green Bay Packers played in Seattle, it produced one of the most infamous endings in NFL history. The Fail Mary. The Inaccurate Reception. Whatever clever name is used, it's a play whose memory lives on in the minds of many.
To those who it most directly negatively impacted, however, it's long since forgotten.
"I can promise you that the only time that topic will brought up is when I'm in here," head coach Mike McCarthy said, referencing the media auditorium. "We're past it."
There are many hot topics surrounding the NFL regular-season opener Thursday when the Seahawks host the Packers. Most notably, of course, is that Seattle is the defending Super Bowl champions and is playing its first meaningful game since crushing the Denver Broncos, 43-8. But while Green Bay downplays it, there's no denying that the Week 3 game in Seattle from the 2012 season will be brought up by a lot of people outside the Packers locker room.
Moments after the touchdown call was made that gave the Seahawks the win, Aaron Rodgers had a surprise guest that made the experience a bit more tolerable.
"I was in the locker room and I was watching it up on the TV, the replay back, and I turned around and there was my buddy, the star of one of my favorite movies, Cary Elwes of 'Princess Bride,' in the locker room," Rodgers said. "That put a smile on my face at a time where there wasn't many other things I would have done there."
The play happened in the brief-but-yet-far-too-long period when the NFL had replacement referees in charge of games. Seattle was trailing 12-7 with 8 seconds remaining when then-rookie Russell Wilson launched a pass into the end zone that appeared to be a simultaneous catch between wide receiver Golden Tate and safety M.D. Jennings. With conflicting calls on the field, side judge Lance Easley's touchdown call became the final ruling.
Two years later, it's still a pleasant memory for the Seahawks.
"It was a tremendous celebration on our end of it, and really a major disappointment (for Green Bay) for all the obvious reasons when you lose on the last play of the game," Seattle head coach Pete Carroll said in a phone conference this week. "As such a controversial play as it wound up being, the guys on the field had to call it, and they called it the way they saw it.
"It didn't work out for any of you guys (the Packers), but it worked out for us. So we had a great celebration on it. At the time, I'm not feeling bad about it. That wasn't the way we would feel at that moment and all that. Now, we'll all have our own debate about that whenever the time comes when we're retired and gone.
"That referee was standing right there, looking right there -- right down at it -- and he didn't miss what he saw. He just saw it the way that Golden Tate made the catch. So I know that he wasn't confused. He saw what he saw. Sports are like that. We see it in all games and all types. Every weekend, there's a situation that doesn't come out exactly how people think it should. So I think it was a good learning experience for everyone. It's humbling, you know. We were very humbled by the victory."
Despite coming out on the wrong end of it, Packers cornerback Tramon Williams is happy with what it was able to accomplish.
"You kind of feel like it happened for a reason: it got the real officials back in," Williams said. "We don't dwell on that game.
"We got over that pretty quick."
Follow Paul Imig on Twitter
---
---