Major League Baseball
Major League Baseball
3 Takeaways: We're going streaking!
Updated
Mar. 4, 2020 11:03 a.m. ET

This week's three takeaways look at the streaking Blue Jays, a Pirates team that just won't quit, and queries whether there might be a problem in Houston's rotation.
Toronto Blue Jays: 34-30
A series against the Red Sox certainly helps, but even before a sweep in Boston, the Jays were riding an eight-game winning streak. Either way, they pushed their playoff odds up over 20 percent during that span, and find themselves one game out of first. The pitching has been better during this run, but the offense has truly shined. The Blue Jays lead the league with a run differential of +71, which equates to a 38-26 Pythagorean record, and is 26 runs better than second place Kansas City in the AL. That the Yankees and Rays have both gone 8-3 in their last 11 games, somewhat nullifies much of Toronto's work with this winning streak.
Pittsburgh Pirates: 35-27
We discussed the Pirates two weeks ago, in light of Andrew McCutchen and Josh Harrison regaining their form, but they've done nothing but keep it up, going 9-3 in the month of June. While a revitalized McCutchen and Harrison (along with Starling Marte) have done their part, let's not forget what this pitching staff has done. Gerrit Cole, A.J. Burnett, and Francisco Liriano comprise a formidable top three, and Charlie Morton has spun his way to a 2.05 ERA in four starts since coming off the disabled list. Lastly, we would be remiss in failing to mention Francisco Cervelli, who had the tall task of replacing Russell Martin. While it's likely the Pirates prized his ability to frame pitches more than anything, perhaps they saw something in his bat. If so, they should feel more than rewarded after Cervelli ripped off a .377/.455/.468 slash line in May, and holds a .783 OPS on the season.
Houston Astros: 36-28
The Astros are still in first place, and are still a good team. Especially with recent call ups Vincent Velasquez, and more importantly, Carlos Correa joining the fold. The problem is that Lance McCullers - as talented as he is - is pitching at something close to an unsustainable pace, and the league (or regression) appears to have caught up to Collin McHugh. Streaks are unavoidable in general, and they're even more likely when you have a lineup that features only one hitter with a batting average above .270 and one hitter with an on-base percentage over .330. Still, there's room for growth there. Correa should provide an impact bat in time (if not immediately), and if Jed Lowrie can replace Luis Valbuena in the lineup, there's suddenly much more depth. The Astros still hold a 2.5-game lead on the Rangers, but Texas is going to get healthy too (Martin Perez, Josh Hamilton, Adrian Beltre, etc.), so how Houston responds to this stretch of adversity could come to define their season.
Click here for the full Playoff Odds Power Rankings.
---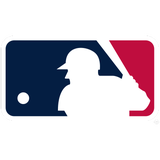 Get more from Major League Baseball
Follow your favorites to get information about games, news and more
---