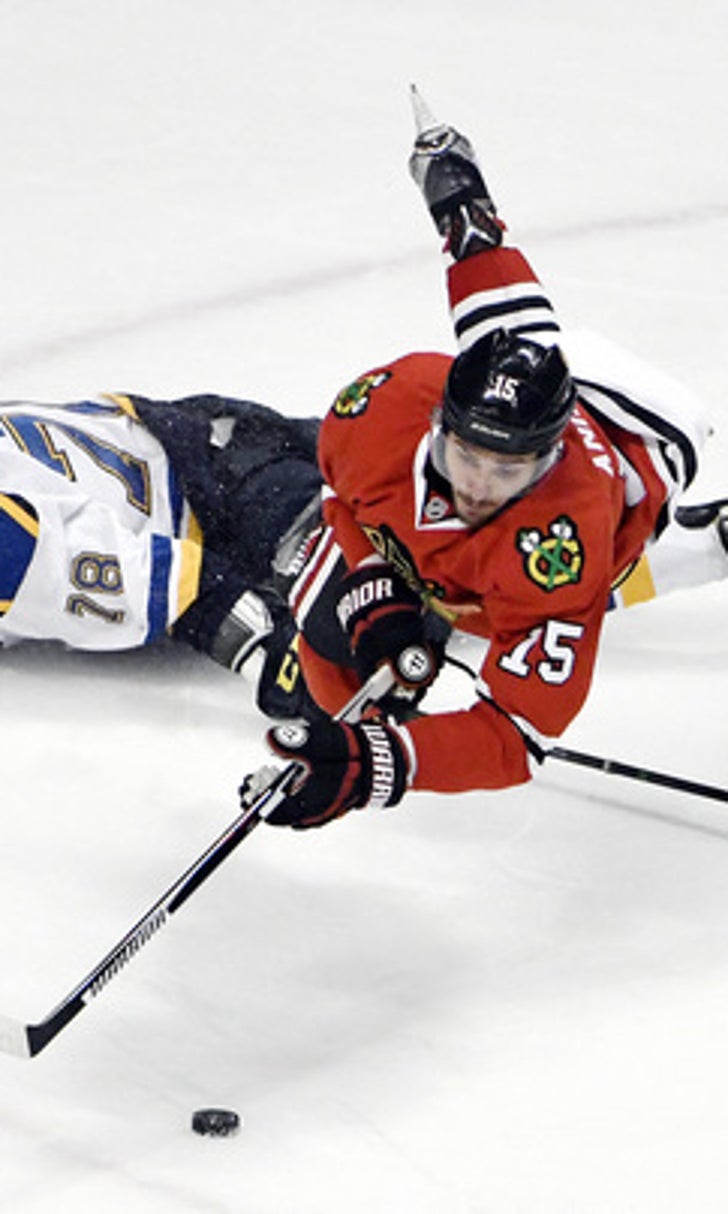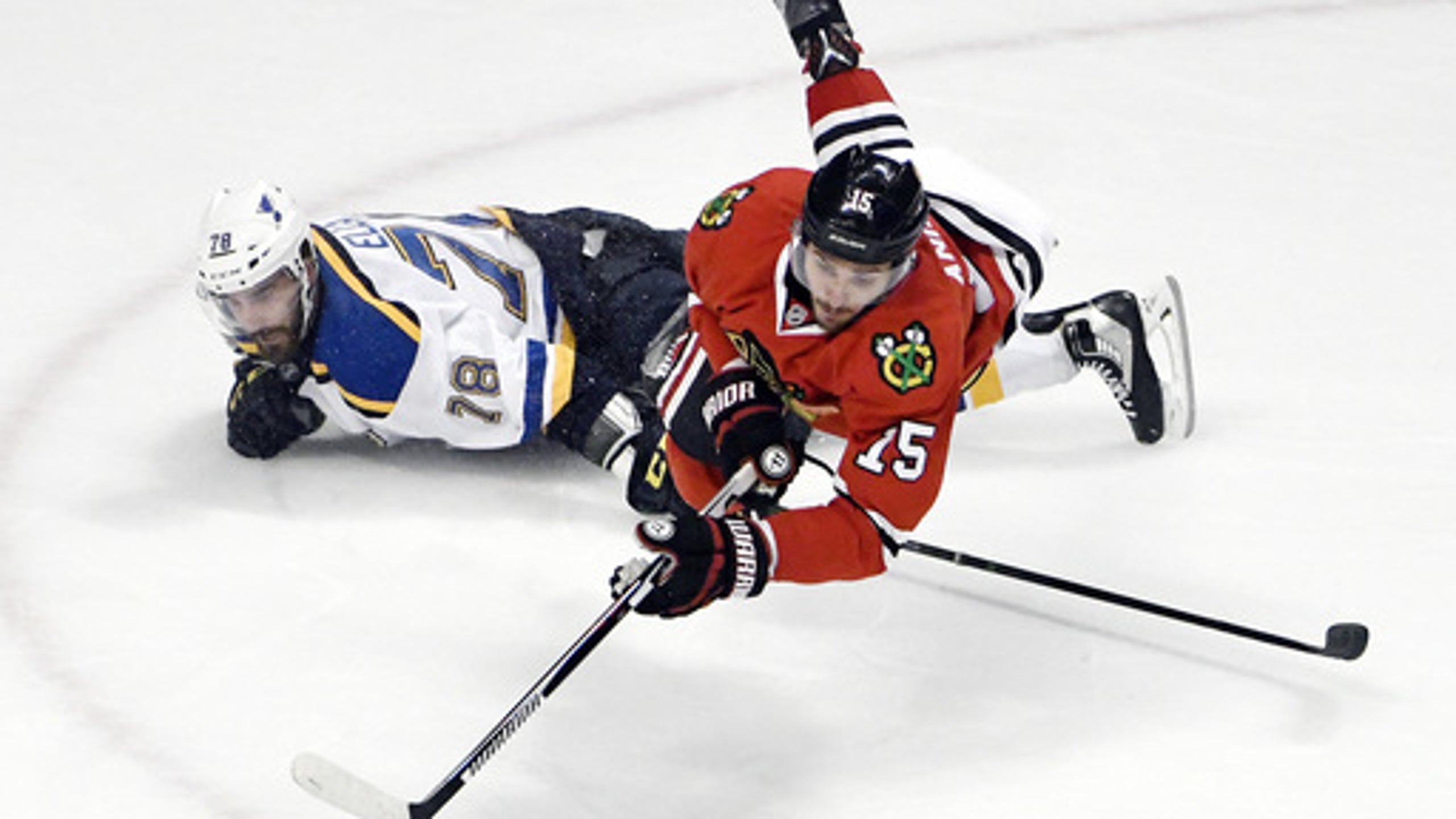 Young forwards could be key for Chicago Blackhawks
BY foxsports • October 4, 2016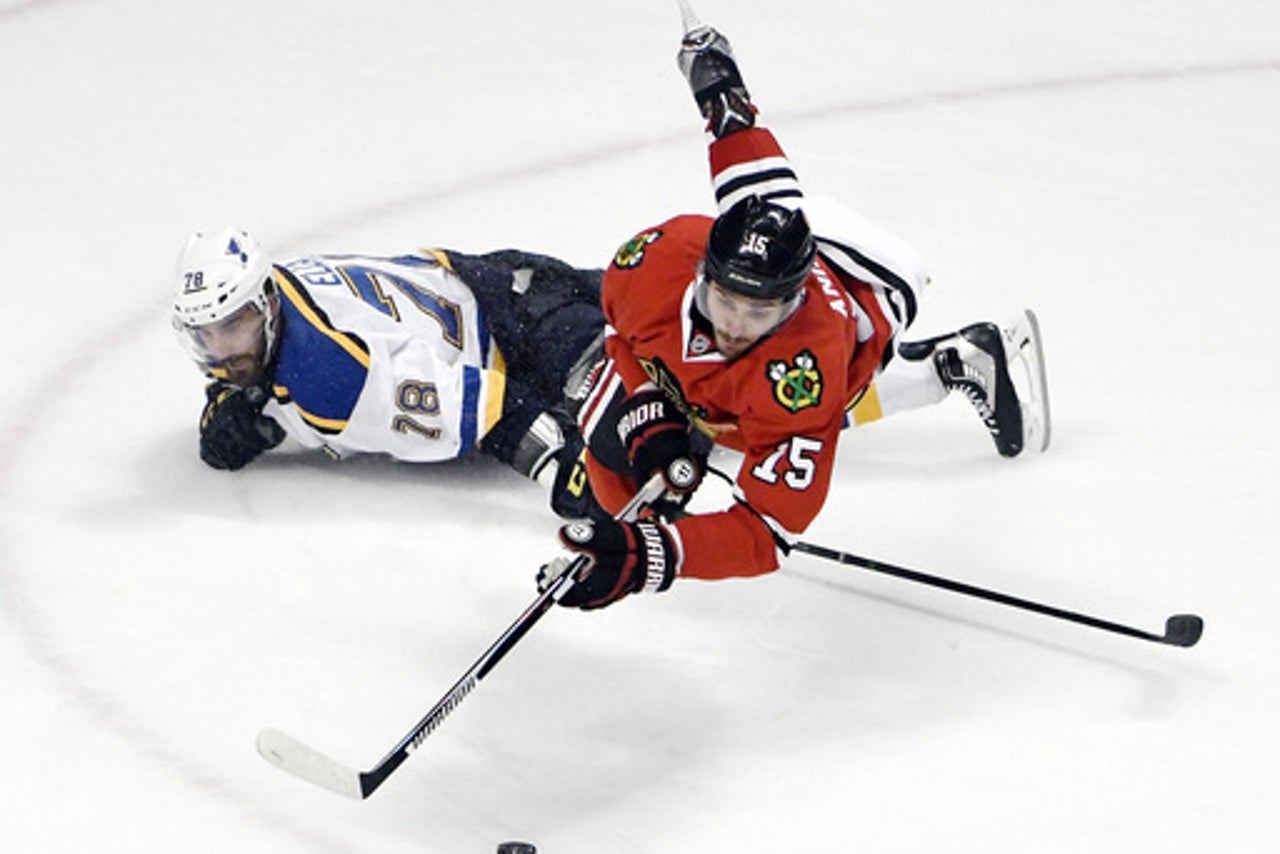 CHICAGO (AP) There are plenty of nice pieces, beginning with NHL MVP Patrick Kane, star center Jonathan Toews and Calder Trophy winner Artemi Panarin.
How they fit together is the big question for Chicago coach Joel Quenneville.
The Blackhawks traded Andrew Shaw and Teuvo Teravainen and lost Andrew Ladd in free agency over the summer, leaving three big holes. Dale Weise and Tomas Fleischmann also left in free agency, and Marian Hossa, long one of Chicago's most consistent forwards, is coming off a down year.
The result is an unsettled situation for the Blackhawks' four lines that Quenneville might need some time to sort out.
''That unpredictability sometimes can be healthy in a lot of ways, knowing that guys are pushing and decisions - when we have tough decisions - we feel we're a better team and a better organization when it comes down to that type of situation,'' Quenneville said Tuesday.
Kane, Panarin and center Artem Anisimov combined for one of the NHL's most productive lines last season. Kane was the league's top scorer with 106 points, and Panarin had 30 goals and 47 assists in an impressive rookie season. Anisimov finished with 20 goals and 22 assists in his first year in Chicago.
But Kane and Panarin are the Blackhawks' best playmakers, and Quenneville could break up their second line to create more balance. Hossa, who turns 38 in January, could play on any one of Chicago's top three lines depending on how it shakes out.
''Regardless of who I'm playing with, it's up to me to make sure that I'm trying to enable those other two guys to be the best they can be as well,'' Toews said.
The play of Chicago's top forward prospects also will affect the look of the Blackhawks' lines. Tyler Motte, a former University of Michigan star, and speedy Vincent Hinostroza, a Chicago-area native who played college hockey at Notre Dame, each looked great in camp. Nick Schmaltz, a first-round pick in the 2014 draft, also is in the mix.
The Blackhawks look pretty settled on defense. Brian Campbell, who led NHL defensemen with a plus-31 plus-minus rating last season with Florida, signed a one-year deal in July, returning to Chicago after helping the Blackhawks win the Stanley Cup in 2010.
The addition of Campbell gives the Blackhawks one of the best defensive lineups in the league, topped by two-time Norris Trophy winner Duncan Keith, Brent Seabrook and Niklas Hjalmarsson. Michal Kempny, who signed with Chicago on May 24 and played for Czech Republic in the World Cup, also is an intriguing prospect for the third pairing.
''This is probably the deepest d-corps group we've had since I've been in this organization,'' said Hjalmarsson, who made his NHL debut with the Blackhawks in 2008.
Here are a couple more things to watch as Chicago tries for its fourth Stanley Cup title since 2010:
SWEET, SWEET REST
The Blackhawks lost to St. Louis in seven games in the first round of the playoffs in April. It was their shortest stay in the postseason since they lost to the Coyotes in the first round in 2012.
The amount of top-level games, including the Olympics, had stacked up for some of Chicago's biggest stars, and the longer-than-usual offseason might help this year.
''Sometimes when you go far and deep in the playoffs you're still mentally tired and not as excited to tie the skates on every morning,'' Hjalmarsson said. ''But that's not an issue at all now. So I think everybody is just excited to get the regular season going.''
CO-REY! CO-REY!
Blackhawks goaltender Corey Crawford is coming off one of his best seasons in the NHL. He set career highs with 35 wins, 58 starts and NHL-best seven shutouts.
Crawford tuned up for this year by helping Canada win the World Cup. With an improved defense in front of him, the 31-year-old Crawford could contend for the Vezina Trophy awarded to the NHL's top goaltender after finishing fifth in the voting last season.
CONSIDERING KRUGER
Center Marcus Kruger agreed to a $9.25 million, three-year contract extension in March, locking up the versatile penalty killer through the 2018-19 season. But Kruger had no goals and four assists in 41 games last season, and the Blackhawks need more production from the Swede with their losses at forward, especially if he plays on the third line.
REPLACING SHAW
Shaw was a valuable net-front presence for Chicago, finishing with 14 goals and 20 assists. He also is one of the league's top agitators, excelling at getting under an opponent's skin. Brandon Mashinter, who had a career-best four goals in 41 games last season, Jordin Tootoo and Ryan Hartman could get a chance to fill Shaw's shoes.
---
Jay Cohen can be reached at http://www.twitter.com/jcohenap
---
---