National Hockey League
National Hockey League
With no excuses, proud Canadiens move forward
Published
Jan. 17, 2013 10:43 p.m. ET

Written in large letters on the Montreal Canadiens dressing room wall is the slogan ''No excuses.''
The new management team brought in last summer doesn't want to hear about why the fabled Canadiens finished last in the Eastern Conference last season.
It just wants the losing to end. And veteran defenseman Josh Gorges agrees.
''The No. 1 thing is our attitude,'' he said this week. ''We have to bring back the mentality of what it means to be a Montreal Canadien. There's a winning tradition in this organization and that has to be re-instilled in everyone. To understand that it's not OK to be average. That's not acceptable.''
Last season saw 24-time Stanley Cup-champion Montreal end a four-year run of making the playoffs. The campaign was marked by injuries and a coaching change, when Jacques Martin was fired on Dec. 17 and replaced by first-time coach Randy Cunneyworth.
''I definitely felt that it was slipping away from us last year,'' Gorges said. ''We can go over it and over it and talk about excuses on why things didn't happen, but I'd rather talk about the things that we'll do to be better this year.''
In the end, general manager Pierre Gauthier was also fired after a disastrous series of player moves, including the trade of playoff scoring hero Michael Cammalleri to Calgary for the underperforming Rene Bourque.
Marc Bergevin replaced Gauthier and reshaped the entire hockey department. Rick Dudley and Larry Carriere are the assistant general managers, and Scott Mellanby is the director of player personnel. New positions to help develop players in the organization went to Martin Lapointe and Patrice Brisebois, as well.
There is also a new coach in Michel Therrien, who returned to the team that gave him his first NHL job a decade ago, and new assistants Gerard Gallant and Jean-Jacques Daigneault.
Their job is to turn around a club that went 31-35-16 last season for a 28th-place finish in the 30-team league.
It will help that captain Brian Gionta is back after missing 51 games with a torn biceps, and that veteran defenseman Andrei Markov is healthy again. Markov played only 13 games last season and seven games the year before due to knee problems.
Markov tested the knee in the KHL during the lockout. While he seems to be moving slower, it stood up even though he had a fight in one game.
Getting the veteran back in the lineup is almost like adding a top free-agent defenseman. The Canadiens were a force on the power play when the 34-year-old Markov was in his prime. They were 28th in the league with a 14.3 percent success rate without him last season.
''He's one of the premier defensemen in the world,'' Gorges said. ''When he's on, he's fun to watch. Don't watch him in practice. You get him in a game and it's those little plays he makes, when he holds onto the puck and you think he's going to move it and all of a sudden he fires it to someone that no one on the ice knew was open, and puts it on the tape.
''That's when Markov is at his best.''
Erik Cole, in his first season with the team last year, led the Canadiens with 35 goals. His line with Max Pacioretty, coming off a breakout 65-point campaign, and small center David Desharnais has been kept together as the team's top unit and could be productive again.
The challenge now is for Bergevin to sign holdout defenseman P.K. Subban, who will not be in the lineup for opening night Saturday against Toronto. A slimmed-down Tomas Kaberle has been playing in Subban's spot with Gorges, while Markov skates with Alexei Emelin. Bouillon has been paired with heady Rafael Diaz and Yannick Weber is also in the mix on the back line.
''Everyone who went through what we went through last year knows we cannot repeat what we did,'' center Lars Eller said. ''There's only one way and that's forward.''
---
---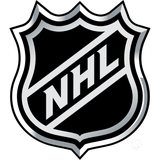 Get more from National Hockey League
Follow your favorites to get information about games, news and more
---