National Hockey League
National Hockey League
Wild-Stars Preview
Updated
Mar. 5, 2020 1:37 a.m. ET

The Dallas Stars bounced back from a loss behind a resurgent power play, leaving the top-seeded team in the Western Conference poised to advance to the next round of the playoffs.
Dallas can do so by winning its ninth in a row at home Friday night when it takes on the Minnesota Wild in Game 5.
Jason Spezza scored the go-ahead goal with his skate and the Stars converted on both of their power plays to defeat the Wild 3-2 on Wednesday. Fourth in the NHL in power-play percentage at 22.1 this season, Dallas had gone 1 for 13 in the first three games.
It also killed off all three Wild power plays Wednesday after Minnesota scored once each time with the man advantage in Games 2 and 3.
"We wanted to really focus on that special teams battle," forward Patrick Eaves told the team's official website. "I think going forward we've got to focus on winning that every night."
Eaves scored on a man advantage for his second goal of the series to tie it at 2 in the second period.
The Stars' strategy of rotating goaltenders also appeared to pay off in the final period. Antti Niemi, who assumed the net after Kari Lehtonen started the first three games, stopped all 14 shots in the last 20 minutes and finished with 28 saves.
''That's a luxury that we've had all year. You're starting to see the benefits of having fresh goalies all the time,'' Spezza said.
Another luxury is the Stars' dominance on home ice. They posted the best home record in the West at 28-11-2 during the regular season and have given up eight goals in their last seven overall at the American Airlines Center.
Dallas allowed one goal in taking the first two meetings of this series at home.
''I liked our game. Hey, you know what? We've just got to go win a game in their building. That's the bottom line,'' Wild coach John Torchetti said.
Minnesota scored five goals in its Game 3 victory but has totaled three in the other games. The Wild's Jason Pominville opened the scoring Wednesday, giving him a series-high three goals, and the club's third line of Pominville, Erik Haula and Nino Niederreiter have powered Minnesota offensively with 10 points.
That unit was shut out as Minnesota was outscored in the two games at Dallas, however.
"I'm not worried about us (at the American Airlines Center)," Torchetti told the team's website. "I'm looking forward to it. I'm looking forward to seeing who is going to step up."
Someone will need to with the Stars eager to close it out in and advance beyond the first round for the first time since 2008.
"This was a big game for us," Spezza said Wednesday. "We've been good in our building. We just have to get some rest here tonight, have a travel day tomorrow and then make sure we're ready to go. We're excited to get home again."
Niemi is likely to be in net again Friday after improving to 11-4-2 with a 1.94 goals-against average against Minnesota in his career. He's gone 4-1-0 with a 1.78 GAA in his last five starts overall.
The Wild could use an offensive boost from Thomas Vanek, but the forward is still day to day with an upper-body injury and sounds unlikely to play Friday. He has eight goals and 11 assists in 18 career games against Dallas.
''I really ramped it up the last few days here, and I feel good, but again, I just need time, and there's not a whole lot of it right now. I'll just keep pushing it and see where it goes,'' said Vanek, who's missed seven straight contests.
---
---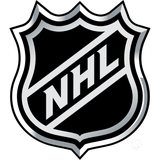 Get more from National Hockey League
Follow your favorites to get information about games, news and more
---