National Hockey League
National Hockey League
Wild-Islanders Preview
Updated
Mar. 4, 2020 2:02 p.m. ET

Just 84 seconds from an uplifting win to take into the All-Star break, the Minnesota Wild got a potentially big power-play opportunity. What happened next epitomized the midseason skid that has become the norm for the team in five years under coach Mike Yeo.
The Wild gave up a short-handed goal and went on to lose 2-1 in the shootout to Arizona last Monday. The defeat, leading scorer Zach Parise said, was "probably as tough as you're going to see."
The Wild had a welcome seven-day respite and return Tuesday night to start a three-game road trip against the New York Islanders. The mystery, once again, will be whether they can play up to their potential.
"It's no secret. We've got a great team in here. Every team goes through little dips throughout the season, so it's just about getting out of it," said goaltender Devan Dubnyk, whose misplay allowed the Coyotes to tie the game with 73 seconds left after the Wild held a 24-6 shots advantage through two periods.
The Wild (23-17-9) closed January in a 1-6-1 slump yet are one point back of Nashville for the Western Conference's final playoff spot.
"It seems like we go through it all the time," forward Charlie Coyle said, "but I don't think we're the only team to go through this."
More than two-thirds of NHL teams, in an average season, experience at least one losing streak of five or more games. The Wild have been no exception, with two such skids in 2014-15 and one in 2013-14. They recovered to make the playoffs both times.
"We do have a tendency sometimes to make things a little more difficult on ourselves than we wish we did," Yeo said. "But this is another opportunity to fight through some adversity, to build as a team, to get through hard times. And those are things you have to do in the playoffs. To take another step as a team, you don't do that in the regular season. You can set yourself up a little bit. But it's done in the playoffs, and so we have to get there."
Dubnyk has posted a 1.67 goals-against average in a 1-4-1 span. Coyle has a career-high 13 goals. Parise has been his usual relentless, productive self. Defenseman Ryan Suter has rebounded from a poor season. The Wild are sixth in the league in goals allowed with 2.31 per game.
But too many of the top-line forwards paid to deliver goals and assists have not done enough, from Jason Pominville to Mikael Granlund to Nino Niederreiter.
"Right now, when the game's on the line, we're not making the winning play," Yeo said. "Whether it's protecting a lead, whether it's getting a lead when the game's tied, right now we're not making the winning play. That's what we have to fix here."
The second half at least starts against a team they've beaten three straight times, including twice in New York.
The Islanders (25-16-6) also find themselves a point off the playoff cut line. They entered the break with a 4-2 home loss to Detroit last Monday, and despite going 3-1-1 in their last five, feel uneven efforts are holding them back.
"Hopefully we can find our game in the last 30-some odd games heading into the playoffs," forward Matt Martin said. " ... It's a tight race but we have to play more consistency. The way we've played haven't been consistent enough."
Jaroslav Halak has gone 2-1-1 with a 1.72 GAA in his last four starts, and he's 2-0-1 with a 0.86 mark in his last four against the Wild.
Brock Nelson scored his 19th goal against the Red Wings, giving him six in his last seven games and getting him within one of the career high he established in 82 games last season.
---
---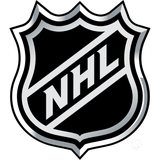 Get more from National Hockey League
Follow your favorites to get information about games, news and more
---