National Hockey League
National Hockey League
Wild 4, Oilers 2
Published
Mar. 4, 2013 4:55 a.m. ET

The Minnesota Wild weren't discouraged after a scoreless second period, coming up empty despite an astounding 18-0 shots-on-goal advantage.
They dominated the Edmonton Oilers for so long that this win was bound to come.
Mikko Koivu's goal 9 seconds into the third period snapped a tie and sparked the Wild to a 4-2 victory over the Oilers on Sunday.
''It might've been a little frustrating when you're not scoring, but when you have 40-plus shots you have to believe you're going to get rewarded,'' said Koivu, who also had two assists to help the Wild improve to 7-3-1 in their last 11 games and 8-2-1 at home this season.
The Oilers went 23:35 without a shot after Magnus Paajarvi's goal tied the game late in the first period. Minnesota outshot Edmonton 43-21 for the night, and goalie Niklas Backstrom raised his career record at home against the Oilers to 17-0. The Wild have won 19 of their last 20 games here against their orange-and-blue division rivals, outscoring them 69-32.
''I really liked the start of our game, and I really liked the finish,'' Wild coach Mike Yeo said, ''and I really liked the part in between too.''
Jared Spurgeon and Charlie Coyle each had a goal and an assist for the Wild, whose 43 shots were a season best.
''We were pretty confident. That's what you want, to get shots on this goalie and keep going,'' Coyle said. ''Sooner or later we knew it was going to go in.''
The Wild had a scare with 7:04 remaining when Koivu's pass behind the net skipped off Sam Gagner's skate and ricocheted toward the crease at defenseman Ryan Suter. The puck glanced off Suter's stick as he tried to swat it away and slid past Backstrom to pull the Oilers within 3-2.
But the Wild didn't flinch. On a power play after a goaltender-interference penalty by Jeff Petry, Koivu sent a slap shot up the middle that Dany Heatley deflected past goalie Devan Dubnyk. Up next for the Wild is a game Tuesday at Chicago, off to a record-setting 19-0-3 start. This was a good way to get ready for that.
The Oilers, outshot 30-17 in a 4-2 loss at St. Louis on Friday, are 1-2-1 on this nine-game road trip they started a week ago. Coach Ralph Krueger lamented his young team's unwillingness to look for the ''simple scoring chances'' and take more pucks into traffic around the net.
''That's something I believe everybody has to learn, no matter what stage you're in,'' Krueger said.
The Oilers didn't get a shot on goal until more than 7 1/2 minutes elapsed in the game.
''We've got to play in their end. It's tough to get shots when you're playing in your own end and you're coughing up pucks in the neutral zone and you're not playing hard enough in the `D' zone,'' Gagner said.
Paajarvi acknowledged the Oilers have been looking too much for the perfect pass or play.
''We've been talking about it so much, and we still do it sometimes,'' he said. ''We've got to be better.''
The Wild's third-period breakthrough seemed inevitable. Spurgeon's centering pass to Coyle went off the rookie's stick at the wall and skipped toward Koivu as the third period began. Zach Parise helped clear space by sneaking in front of an Oilers defender, and Koivu's wrist shot found the back of the net.
''We came out right with the right focus,'' Yeo said, adding: ''It's quite easy to stray, and we didn't.''
Ten days ago, this game looked like it might boil over with bad feelings between these Northwest Division rivals. In Minnesota's 3-1 victory at Edmonton, Wild right wing Cal Clutterbuck was taken out with a low blow by Taylor Hall, one of the many young heralded skaters the Oilers have been hoping will flourish. Hall was suspended for two games by the NHL for the major penalty he got in that game after kneeing Clutterbuck as they collided.
The Wild were angry about the hit, but there was hardly any fallout. Hall was out, for starters, because of a leg injury suffered on Friday against the Blues. Mike Rupp jawed at Ladislav Smid once, and Devin Setoguchi pushed Smid down at the end of the second period, but there was hardly any physical play.
NOTES: The last time the Wild held an opponent without a shot on goal for an entire period was March 31, 2009, against Vancouver, a game they lost 2-1 in overtime. ... Oilers D Nick Schultz made his first appearance at Xcel Energy Center since the Wild traded their blue-line cornerstone a little more than a year ago for D Tom Gilbert. ... With all their matchups last season front-loaded into the schedule, this was the first time these teams met in Minnesota in more than 14 months. ... The Wild reached the three-goal mark for just the 10th time in 21 games this season and only the fifth time in 14 games since the beginning of February. ... Paajarvi was a healthy scratch the last two games.
---
Follow Dave Campbell on Twitter: http://www.twitter.com/DaveCampbellAP
---
---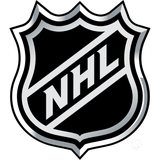 Get more from National Hockey League
Follow your favorites to get information about games, news and more
---