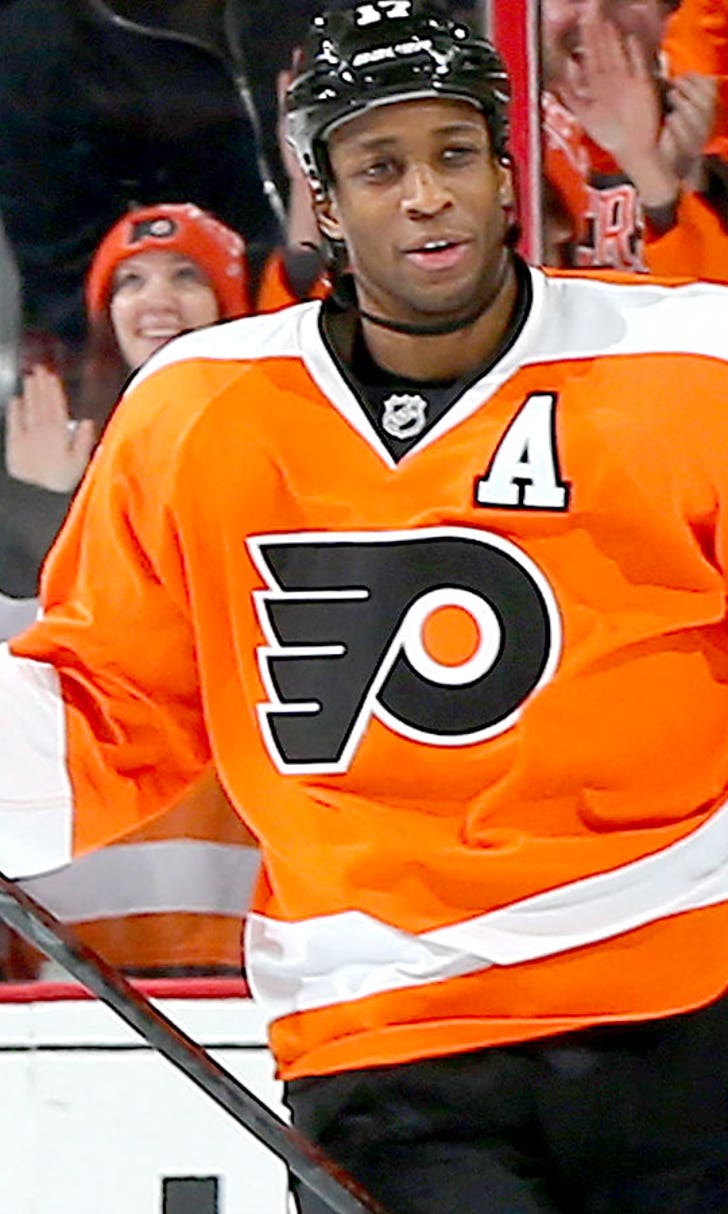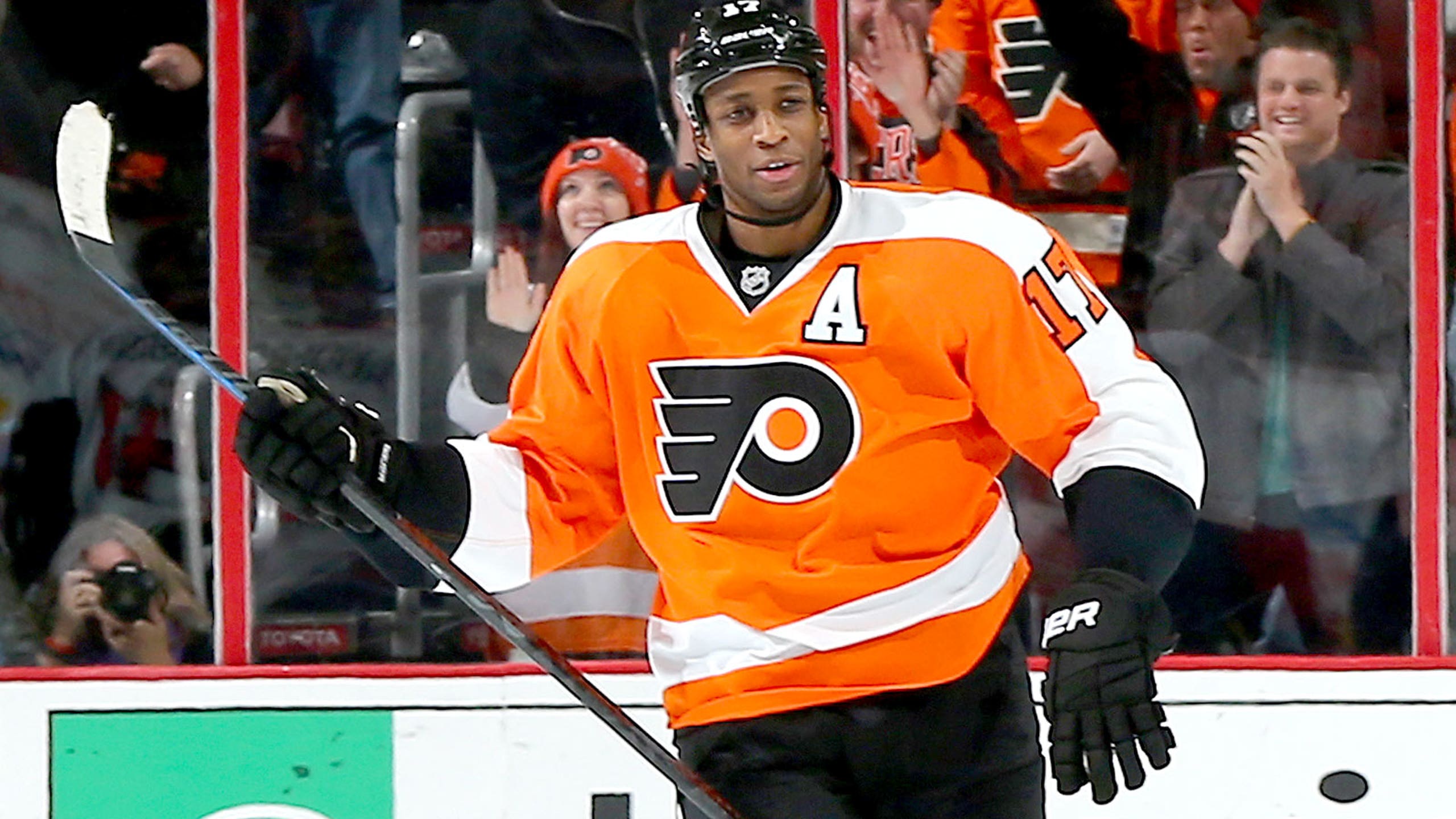 Wayne Simmonds plays hero in Flyers' shootout win over Senators
BY foxsports • January 6, 2015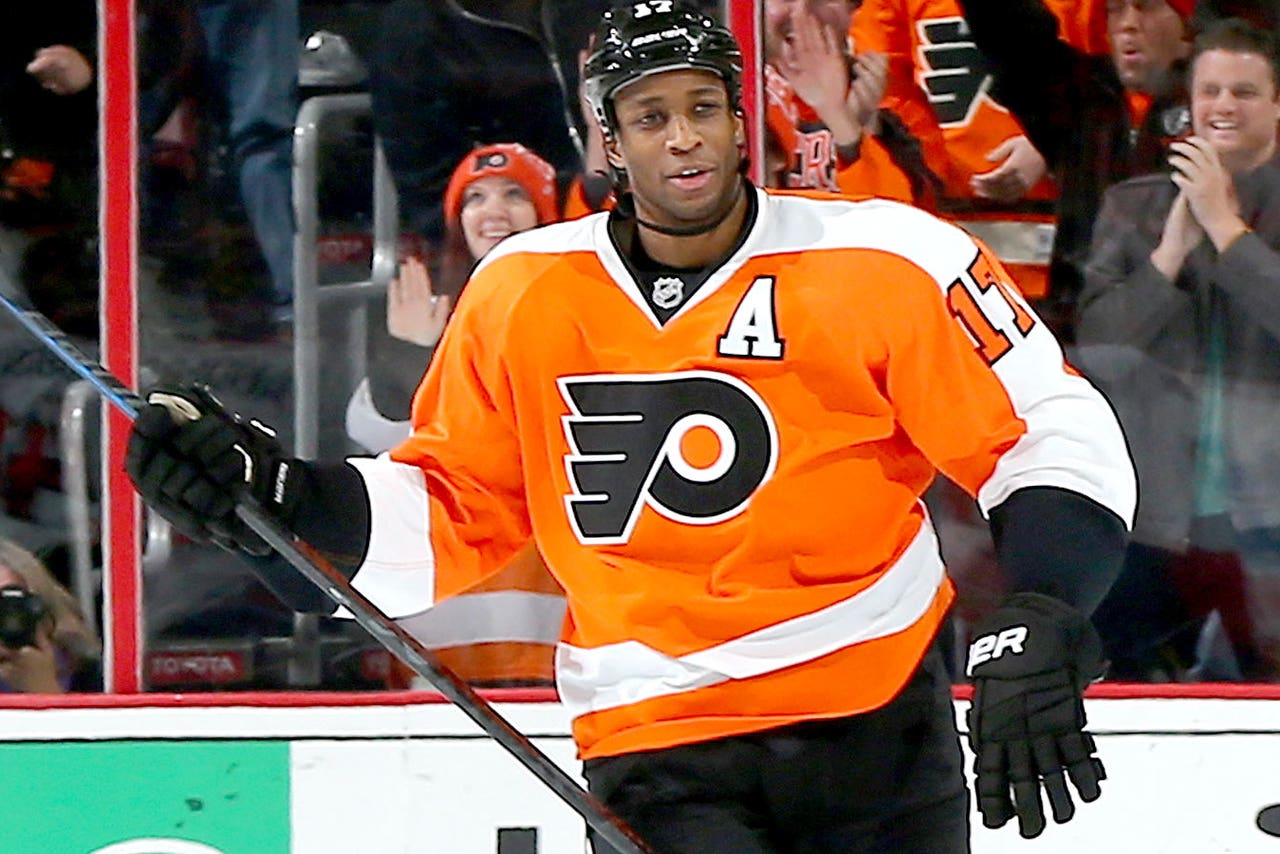 Wayne Simmonds had one thought as he tried to end Philadelphia's shootout losing streak.
"Don't screw up," he said, smiling.
For a team used to failing in that category, Simmonds gave the Flyers just the boost they needed.
Simmonds scored the tying goal in regulation and had the winner in the shootout to lead the Philadelphia Flyers to a 2-1 win over the Ottawa Senators on Tuesday night.
Ottawa's Mika Zibanejad and Philadelphia's Jake Voracek each scored on the opening shots of the tiebreaker.
Neither team scored in the next three rounds. Simmonds then punched in the winner against Craig Anderson to give the Flyers their first shootout victory in six tries this season. Philadelphia had lost 10 straight shootouts since winning on Dec. 30, 2013.
"It's been a long time coming," Simmonds said.
Simmonds' winner just might be the spark the Flyers need to make a playoff push.
The Flyers returned home from a 3-4-1 road trip in which they lost the last five and were 10 points out of a playoff spot in the Eastern Conference.
Flyers general manager Ron Hextall has blamed the malaise on the players and said this week, "we're probably not far from the point where if we don't get it going we're going to have to start thinking about some things."
The message is getting through.
"It's whatever Hexy wants to do, Hexy does," Simmonds said. "He's the GM. It's not for us players to really think about. We've got to get on the ice and make sure we do our jobs or else we obviously start hearing things like that."
For now, coach Craig Berube seems safe even though his seat on the bench just might be warming up as the team's struggles continue. Berube said he tuned out the criticism, and joked before Tuesday's game that he "put muzzles" on his kids to keep them from discussing his job status at home.
The Flyers play nine of their next 12 games at home.
"I think that's going to define our season," Simmonds said.
Mike Hoffman faked out defenseman Mark Streit in the circle and put a shot past Steve Mason to give Ottawa a 1-0 lead 6:36 into the third period.
Simmonds scored his 16th goal just 1:23 later, this one from Streit and Claude Giroux on the power play.
The Senators outshot the Flyers 42-34 through overtime. Anderson had 33 saves, and Mason stopped 41 shots.
"It's nice to have the home crowd on your side and have a close game go your way at home," Mason said.
The Senators lost the opener of a four-game trip.
"It's something that you have to start picking up two points," center Kyle Turris said. "I've got to score in the shootout. I could have scored in overtime on a one-timer that Clarke (MacArthur) gave me. Opportunities missed that I've got to bury to close out the game."
The lone highlight until Hoffman's goal came in the second when Simmonds fought Ottawa forward Colin Greening in a lengthy bout that sent helmets flying and woke up a lethargic crowd.
The Flyers hoped to get a lift from the return of Giroux (13 goals; 44 points) following a one-game absence caused by an injured ankle. Giroux's left ankle was sliced Friday night by Carolina Hurricanes defenseman Justin Faulk. That ended the Flyers captain's streak of 168 consecutive games played.
The Senators held Voracek (15 goals; 48 points) without a point.
"I thought we did a pretty good job on the Giroux and Voracek line. By committee," Senators forward Bobby Ryan said. "We stayed above them all night, didn't let them generate any momentum for their team. We lost a point, but I thought we did a lot of good things."
Giroux wasn't the only Flyers player affected by an errant skate. Brayden Schenn appeared to take a skate to the face from Simmonds after they crashed into the boards and missed the final 6 minutes of the second period.
NOTES: Flyers chairman Ed Snider turned 82. ... Flyers C Vincent Lecavalier (Tampa Bay) and Ottawa C David Legwand (Nashville) were the No. 1 and 2 picks of the 1998 NHL draft. ... This was the first of three meetings this season between these teams.
---
---