National Hockey League
National Hockey League
Turco comes up big for Blackhawks
Published
Nov. 26, 2010 12:00 a.m. ET

In an unscheduled start, Marty Turco turned in an uncustomary solid performance.
Turco made 26 saves and Patrick Sharp scored two goals to lead the Chicago Blackhawks to a 4-1 victory over the Columbus Blue Jackets on Sunday night for their fourth straight win.
Turco lost a bid for his second shutout this season with 2:26 left in the third period when Derick Brassard scored a screened power-play goal on Columbus' 27th — and final — shot of the game.
But Turco won for the first time since Nov. 17 when he made 18 saves in a 5-0 victory at Edmonton. He started on Sunday when rookie Corey Crawford, who started Chicago's previous four games and 10 of its last 12, didn't dress due to the flu.
''I really didn't know how I'd feel,'' Turco said. ''All night I had to turn off the brain, go out and play and assess it later.
''It was good to feel the way I did. It's been a while since I had this feeling.''
Turco had lost three games and had no decision in his last four starts. In his last start, Dec. 13 at Colorado, he allowed four goals on 10 shots before being replaced by Crawford.
''He was a big part of the win tonight,'' Blackhawks coach Joel Quenneville said. ''It was a very important game for us for a lot of reasons, but it was good to see Marty get a win.''
Had Crawford been healthy, he would have played Sunday.
''We knew yesterday,'' Quenneville said. ''Sometimes decisions are made for you.''
Tomas Kopecky and Dave Bolland also scored for Chicago, which has allowed just five goals during its winning streak.
''We've been playing a stronger team game the last four to five games,'' Sharp said. ''It's resulted in not a lot of chances against. The guys have really stepped up.''
Blackhawks star forward Marian Hossa returned after missing 10 games with a lower body injury and assisted on Chicago's first two goals.
''He (Hossa) had the puck a lot, was dangerous and he skated well,'' Quenneville said.
The Blackhawks, however, placed Patrick Kane, who led them with 88 points last season, on injured reserve on Sunday. He missed his eighth game with an injured left ankle.
Columbus goalie Mathieu Garon blocked 21 shots, including a stop of Jack Skille's penalty shot late in the second. Still, the Blue Jackets lost their second straight and are 1-4-2 in their last seven.
Columbus is 0-5-2 in its last seven road games, and hasn't held a lead on the road in its last 396 minutes played.
On Sunday, though, the Blue Jackets trailed only 1-0 heading into the third period and had ample chances through the first 40 minutes. Turco was the difference.
''I thought we were playing a pretty good game up until the start of the third period,'' Columbus coach Scott Arniel said. ''Turco hadn't played in a while and he got called in late there.
''We tried to get pucks to the net and bodies to the net, and try to make it uncomfortable for him. We did that, but in saying that he was there to make the saves.''
Hossa made an immediate impact, setting up Kopecky's goal 7 minutes into the first period for the only score of the period.
Hossa skated down right wing from center ice, circled the Columbus net and then centered to Kopecky, who fired from the right side of the crease.
Turco was especially sharp in the second half of the first to keep Columbus off the board. He came up with several point-blank saves during a five-minute stretch when the Blue Jackets outshot the Blackhawks 9-0.
''(Turco) was big in the first period for us,'' Quenneville said. ''He gave us a chance to get our feet under us.''
Both goalies made a handful of close-in saves during the scoreless second, including one by Garon on Skille's penalty shot with 3:16 left.
Skille was awarded the first penalty shot of his career after he broke in alone on Garon, and Columbus' Rostislav Klesla dove on the ice and tripped him with his stick. On the attempt, Garon blocked Skille's backhander with his shoulder.
Sharp made it 2-0 at 1:22 of the third, on a play from a faceoff and just six seconds into a Chicago power played. He ripped in a shot from the top of the right circle.
''Sharp hits that one and makes it a 2-0 game and the wheels fell off after that,''Arniel said.
Bolland's power-play goal with 8:50 left in the third made it 3-0. He fired into an empty net with Garon down.
Sharp fired in his team-leading 20th goal 37 seconds later from the slot to make it 4-0. Brassard completed the scoring with 2:26 remaining on a shot from the left circle.
Notes: The Blackhawks recalled G Hannu Toivonen from Rockford of the AHL on to back up Turco for Sunday's game. ... Also back for Chicago was LW Viktor Stalberg, who sat out three games with concussion-like symptoms.
---
---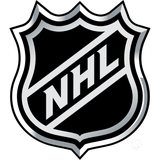 Get more from National Hockey League
Follow your favorites to get information about games, news and more
---