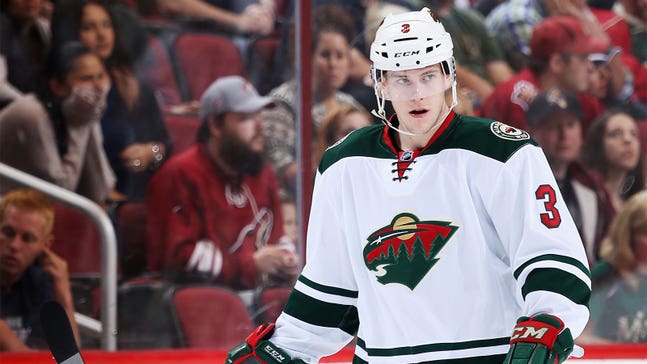 Trailing 2-0 vs. Chicago, Wild try to regroup, like last time
Published
May. 5, 2014 5:41 p.m. EDT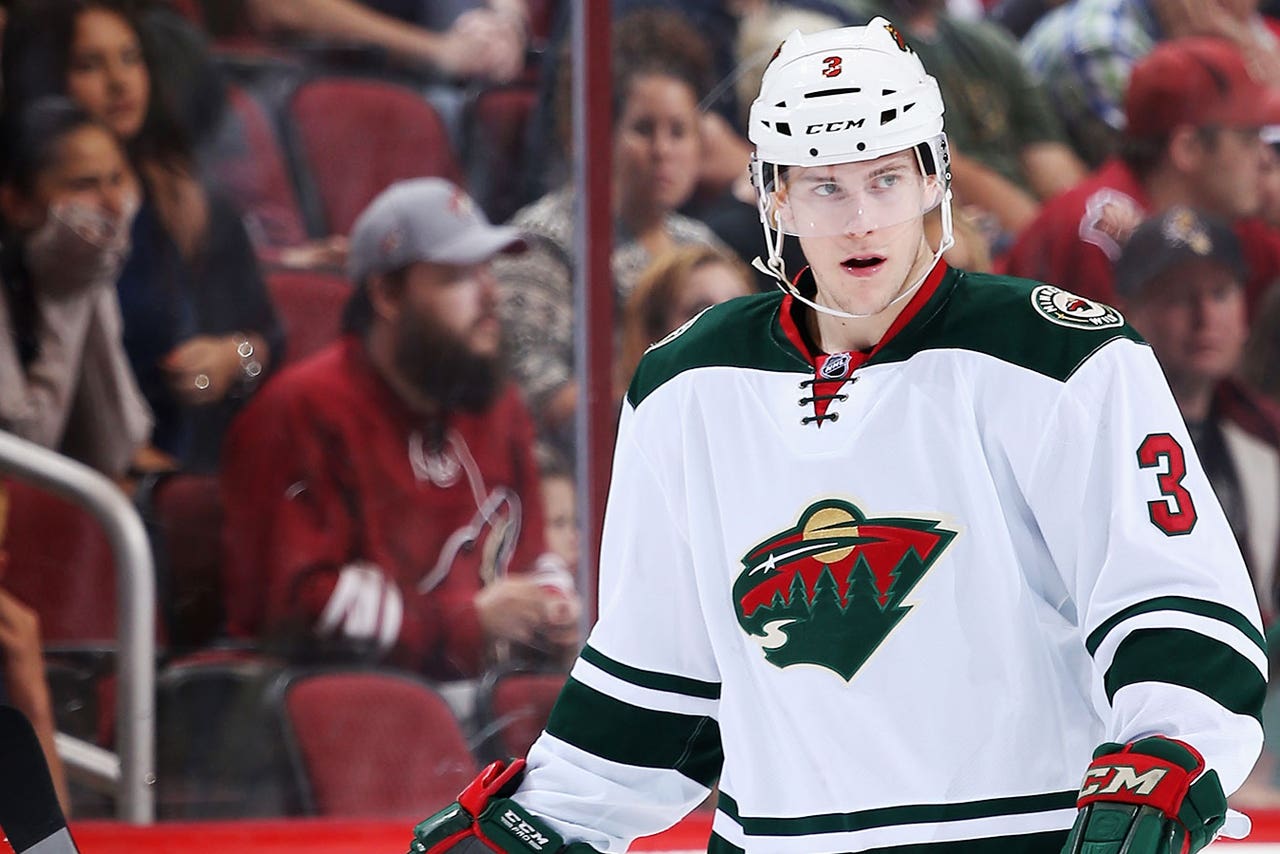 The Minnesota Wild came back to the comfort of home, already trailing Chicago by two games in the Western Conference semifinals.
They were in this position just two weeks ago, so there's obvious precedent for a rebound. But over that same time span, the Blackhawks are unbeaten.
For all the moxie the Wild showed in rallying from a 2-0 deficit against the Avalanche in the last round, including four tying goals in their overtime triumph at Colorado in Game 7, they've lacked the same edge in these first two matchups with the Blackhawks.
''We definitely haven't shown what we're capable of. We haven't been on our game. We haven't had that grittiness that we brought last series,'' right wing Charlie Coyle said at Xcel Energy Center after most of the team took Monday off from the ice. ''I think being at home right now is good for us and usually brings out the best in us, being here and playing here.''
This is an inarguably better Wild team than the one that lost in the first round to the Blackhawks last year in five games, but they have yet to prove they can compete with the defending Stanley Cup champions in the postseason. So far over the two series, they're 1-6 against the Blackhawks with no goals in 21 power plays.
''This year and last year are completely different. I think we have a different group in here,'' Wild left wing Dany Heatley said. ''You guys can run whatever numbers you want, but I think we believe we can beat this team and it starts tomorrow.''
Game 3 is Tuesday, and Game 4 is Friday.
''Even when we're up 2-0 it doesn't mean anything,'' Blackhawks right wing Marian Hossa said. ''You need to steal at least one game on their ice to get the series the way we want it to be.''
It sure didn't mean much to the St. Louis Blues, who won the first two games at home against Chicago before dropping four in a row by a cumulative 14-6. The Blackhawks haven't lost since April 19 and have outscored their opponents 23-9 since. They've taken the first lead in all of their six straight wins, including 2-0 over the Wild in each game this series.
''They're very comfortable with their system,'' Wild coach Mike Yeo said. ''They have confidence with the way their goalie's playing right now. And so they just continue to sort of play the same way, and then you make a mistake and they capitalize on that. So there's no question it's a challenge.''
Blackhawks coach Joel Quenneville said right wing Andrew Shaw, who left Game 1 with an unspecified lower-body injury, was out for Game 3. Shaw could still play in Game 4.
He's a gritty 20-goal scorer, but the Blackhawks haven't flinched without him. Almost all of their best forwards have all been clicking in the playoffs, with five goals apiece by Patrick Kane and Bryan Bickell, four scores from Jonathan Toews, two goals plus six assists by Marian Hossa and two goals with five assists for Brandon Saad. Only Patrick Sharp, their leading scorer during the regular season, has been quiet with one goal and two assists in the eight games.
The Wild haven't enjoyed the same production at the top, with wings Matt Moulson and Jason Pominville squarely under the spotlight. Moulson has one goal and one assist in nine playoff games, and Pominville has one goal and five assists. With the Blackhawks clogging the lanes and blocking shot after shot, the Wild haven't applied nearly the amount of pressure on goalie Corey Crawford that they put on the Avalanche's Semyon Varlamov in the first round.
The Wild have been able to overcome some of their lag with third- and fourth-line production by Heatley (who has a plus-seven rating for the playoffs), Kyle Brodziak and Nino Niederreiter, but to beat the Blackhawks they'll need more than that.
''I think the more pressure starts to build on a player, the more they start to think about that stuff, they start to get themselves in a bit of a deeper hole,'' Yeo said. ''We've talked about it: almost like quicksand.''
So back on their home ice they go, hopeful for another rebound.
''We've got to make sure we quiet the crowd as best we can early and try to weather that storm and play the right way and be ready to play a tight game, whether it's low shots, low scoring chances,'' Quenneville said. ''If you try to manufacture in a game like that, you're going to be playing in your own end and defending against some high-quality stuff. So let's make sure we're smart.''
---
---