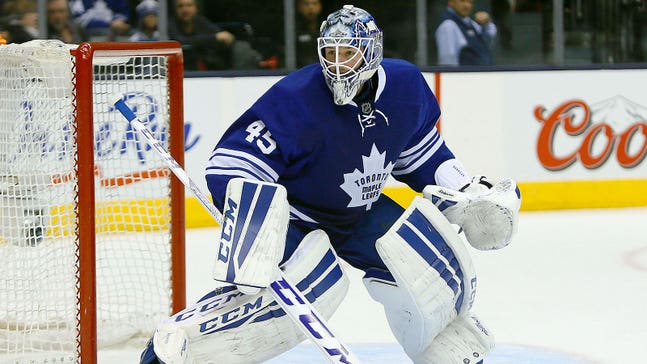 Toronto's Jonathan Bernier sees surprising results in early goings of AHL stint
Published
Dec. 7, 2015 11:06 a.m. ET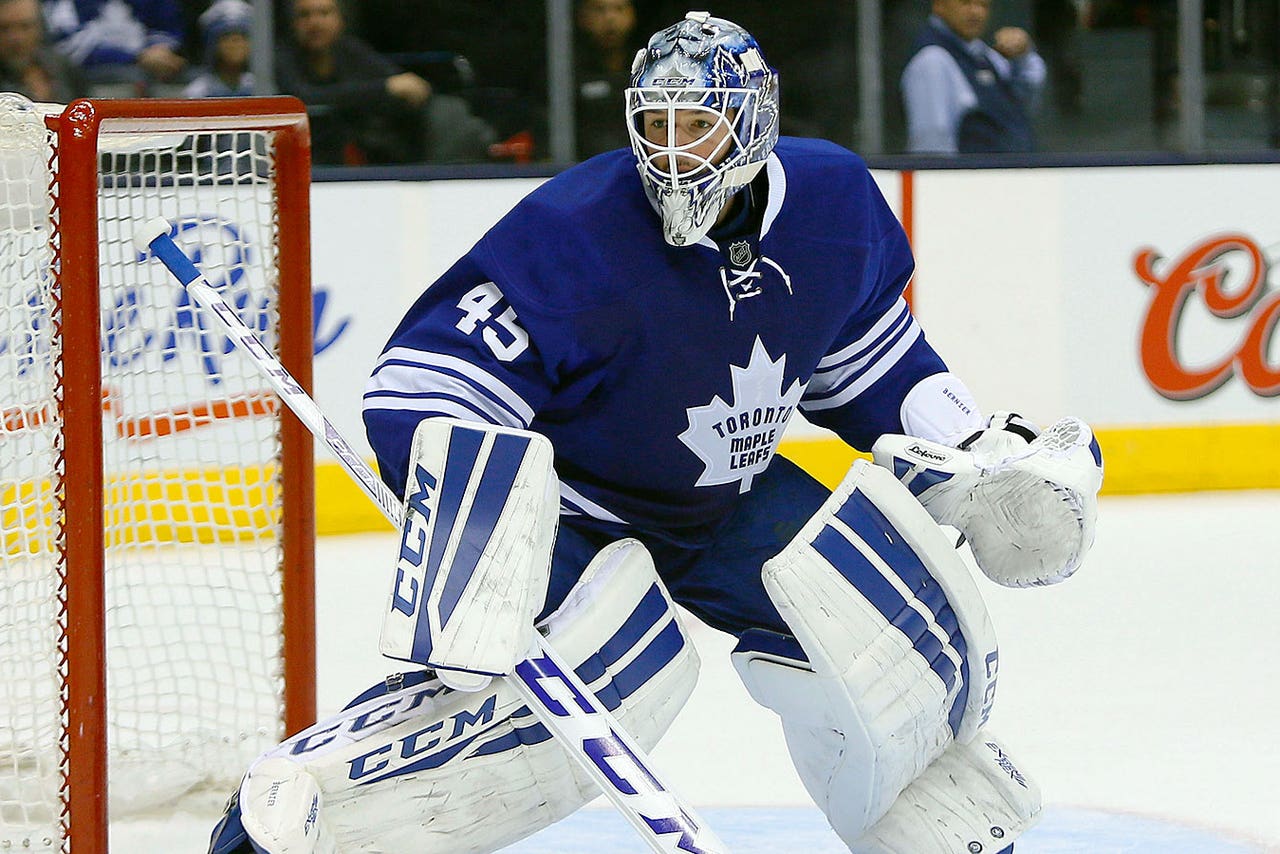 It looks like Jonathan Bernier is too good for the AHL and not good enough for the NHL. It's either that or Bernier found his game a lot faster than anyone expected.
The beleaguered Leafs goaltender was sent down to the Toronto Marlies of the AHL last week after going 0-8-1 with a .888 save percentage so far this season with the Leafs. Toronto said they expected Bernier to spend approximately 10 days with the Marlies as Bernier worked to improve his game to one more worthy of his two-year, $8.3 million contract.
So far, Bernier has been unbeatable in the AHL, posting shutouts in both games he played in while making 43 total saves. Granted, the quality of the competition in the AHL is not always the best. The Marlies topped the Manitoba Moose, 9-0, on Sunday, and Bernier went through long stretches of the game without facing any shots.
But if nothing else, the outings should supply Bernier with some much-needed confidence. Plus, Marlies coach Sheldon Keefe is willing to give Bernier the ringing endorsement Bernier might desire ahead of a return to the NHL.
"He was actively involved, handling the puck a lot," Keefe told reporters of Bernier. "I thought he was excellent. He looked like a guy who didn't belong here."
(h/t SportsNet)
---
---