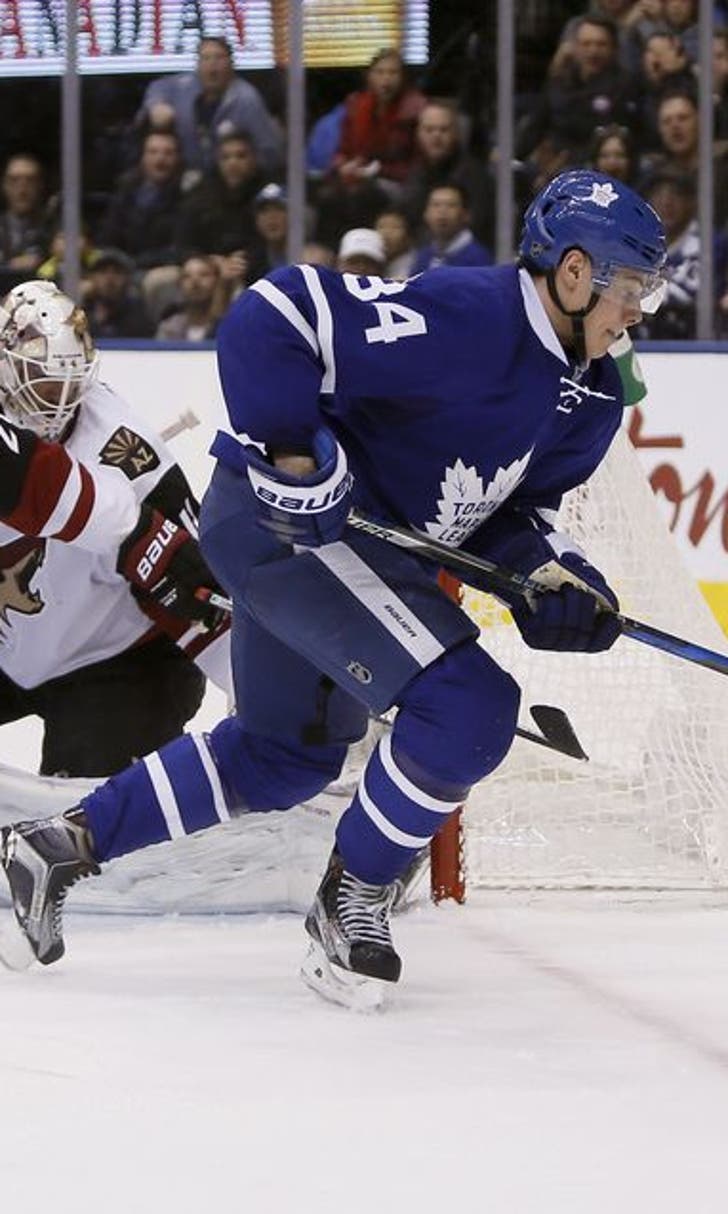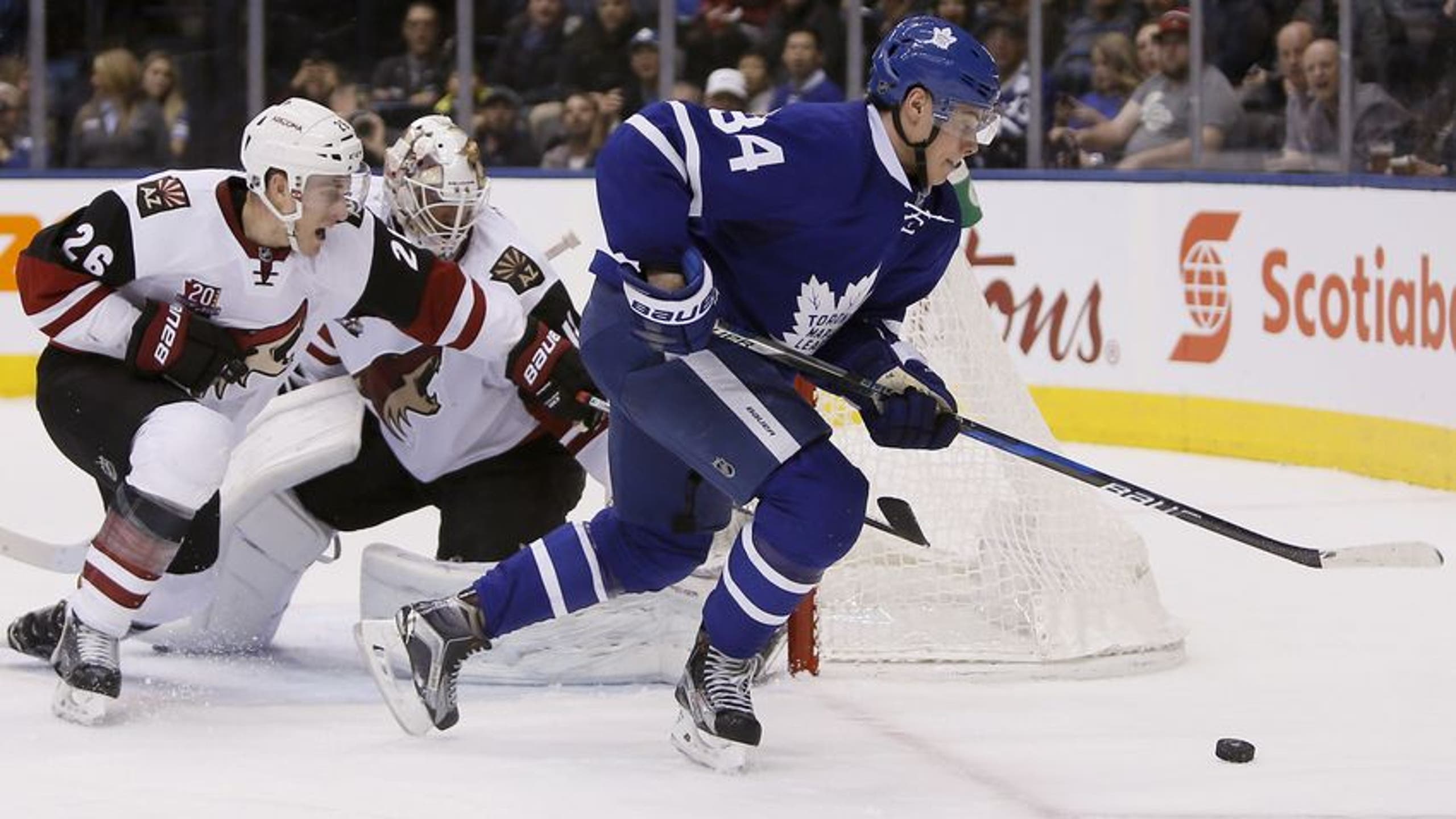 Toronto Maple Leafs Lose Third Straight Game Versus Arizona
BY Fansided and Eduardo Razo/FanSided via Editor In Leaf • December 16, 2016
After being traded last week to the Arizona Coyotes. Peter Holland returned to haunt his old team as the Toronto Maple Leafs fell 3-2 in the shootout. 
Entering the game with back to back losses, they looked to get back in the win column versus Arizona. Also, aside from ex-Toronto Maple Leafs forward Peter Holland's return, it marked the first encounter between Matthews and the team he grew up rooting for. 
The Scottsdale native undoubtedly pumped himself up for this game against his idol, Shane Doan and favorite team. With his performance, Matthews reminded fans how special he can due to the performance he put on, so thank you Arizona for giving Toronto a franchise center. 
Matthews Shines In First Period, Coyotes Answer
During the first period, he showcased his two-way game. With the score tied at zero, he skated back on defense to help break up a 2 on 1 opportunity for the Coyotes. Then in the dying seconds of the period, Matthews displayed his quick wrist shot for the early 1-0 lead. 
After a fury of shots, Jordan Martinook would score on the rebound to tie the game. Oliver Ekman-Larsson gave Arizona the lead when his shot found its way to the back of the net. 
Marner Strikes, Matthews In the Middle
With over six minutes left in the second, Mitch Marner tied the game at two. After taking a pass from Roman Polak, Marner sniped it past Mike Smith, ending his 11-game goal drought. 
Then came an incident in the dying minutes of the second with former Toronto high draft pick, Luke Schenn. Fueled by jealousy (okay maybe not jealousy), Schenn went into the corners and hit Matthews from behind. Luckily, the 19-year-old stood up and skated away, but not without a few words.
 Also, he took his first double-minor penalty when he drew blood from Ryan White after a high sticking penalty. Finally, with his dad in the crowd Matthews channeled his inner baseball player during the overtime period.  
Holland's Revenge
A scoreless third period led to an exciting three-on-three overtime period. Nevertheless, the score would remain the same after the extra period, thus bring upon Toronto's Achilles heel, the shootout. 
After exchanging a pair of misses, Toronto lost in the most Maple Leaf way. In his return, Holland netted the lone goal in the shootout for an Arizona win. 
With this loss, it gives Toronto a 0-5 record as their woes continue in the shootout.
More from Editor In Leaf
This article originally appeared on
---
---