National Hockey League
National Hockey League
Thrashers' sale could be done this week
Published
May. 30, 2011 1:00 a.m. ET

The Atlanta Thrashers' sale to a group which would move the team to Winnipeg could be complete this week, possibly as early as Tuesday.
The Thrashers' owners are in negotiations with True North Sports and Entertainment, which would relocate the team to Winnipeg.
The Stanley Cup final between Boston and Vancouver begins on Wednesday. The NHL would prefer the Thrashers' sale is announced on a day there is no hockey.
Still, NHL deputy commissioner Bill Daly told The Associated Press on Monday there is no strict rule against releasing big news during the final.
''It's not a firm policy as it is in some other sports,'' Daly said. ''I don't know how we would handle if deal is done sometime during the final.''
Daly said he couldn't say if the sale could be announced as soon as Tuesday.
''It's certainly possible something will be finalized this week,'' he said.
The two sides have been working through complex legal details on the sale and relocation of the team. Thrashers fans' hopes for a late local buyer have not been realized.
NHL commissioner Gary Bettman said on his weekly radio show on Thursday the inability to find an owner which wants to keep the team in Atlanta is a barrier the league can't overcome.
''It would be one of those head scratchers where you say, 'Look at all of this great corporate opportunity, look at all of this grass roots hockey, why doesn't somebody want to own a team here?''' Bettman said. ''And that would be a difficult, but unfortunate situation to be dealing with if it has reached, or does reach that point.''
Bettman was asked if Atlanta would have hopes of having another NHL team if it loses its second franchise. The Flames moved from Atlanta to Calgary in 1980.
''The only time we move is when we don't have a choice, and that typically happens when nobody wants to own a club there anymore,'' Bettman said. ''The prospect of leaving Atlanta isn't something that I'm particularly fond of. So I can't even contemplate the notion of what would happen after that in terms of coming back. We respect the importance of Atlanta as a city. It's a big market, but this is a franchise that's got a problem in that market.''
Atlanta mayor Kasim Reed spoke last week as if losing the Thrashers is a certainty.
''It is going to hurt the city but we will withstand it just fine and we will get through it,'' Reed said.
Team president Don Waddell said last week there remained some hope for a late development until a sale is made official and approved by the NHL board of governors.
''Ownership still is committed to selling at a greatly reduced price to anyone committed to Atlanta'' Waddell said.
Reed and the team's lead owners, Michael Gearon Jr. and Bruce Levenson, have said no local buyer has emerged.
---
---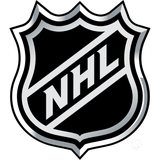 Get more from National Hockey League
Follow your favorites to get information about games, news and more
---