National Hockey League
National Hockey League
Thousands greet Flyers in 1st day of training camp
Published
Jan. 13, 2013 10:25 p.m. ET

The fun started early in the morning. Dressed in unmistakable orange and black colors, homemade signs in hand, Philadelphia fans showed unwavering support for their favorite NHL team the biggest way they could: They showed up.
Boycott? The Flyers? Not these fans.
At least 2,000 fans on Sunday stuffed the Flyers' New Jersey training facility for the first day of training camp. With an overflow crowd forced to stand on tables and sit on shoulders for a peek at routine drills through the lobby windows, Flyers fans sure were in a forgiving mood over the lockout.
By the time defenseman Kimmo Timonen led the Flyers on ice, the die-hards were primed to burst into a ''Let's go, Flyers!'' chant.
''A nice, warm reception makes us feel a little bit better about what happened to the fans and being locked out so long,'' Flyers All-Star forward Scott Hartnell said.
Cars were eventually turned away from the parking lot and fans were forced to find alternative parking in the area. At one point, an announcement was made telling fans they'd be towed if they were parked illegally.
But they kept filing into the rink, finding some nook to squeeze in, during the two-hour practice.
The Flyers raised a ''Thank you, fans'' banner at the rink and had other fan-friendly activities in the lobby. Forget standing room. It was more like standing on. The sign that read ''Tables for snack zone customers only'' was hidden by the scores of fans who hopped on top of them for a better view.
Late arriving fans who tried for a bleacher seat were denied entry because the area was over capacity.
While attendance records aren't kept at the public facility, long-time officials said it was easily the largest crowd for the rink that opened in 2000. More than Stanley Cup finals practice. More than when Eric Lindros returned last season for a Winter Classic alumni game practice.
''It was like we were walking into a home game,'' coach Peter Laviolette said. ''To be honest, we kind of expected this from Flyers fans.''
Maybe fans will boycott or express disgust over the three-month lockout in other cities. Philadelphia is as much a hockey-mad city as any in the league. They were third in the NHL last season in attendance with 837,754 fans (20,433 average) over 41 games.
Adam Silver, of Cherry Hill, N.J., left the gift shop with a game-worn Matt Read jersey for $85 (''Worth every penny'') and a free Flyers tote bag for making a purchase.
''They said the lockout would keep fans from coming. But it's not,'' he said. ''These are the true fans. No matter what the league does or what they throw at them, they're the ones that are going to show up.''
As part of their goodwill effort toward fans fed up with the labor strife, the Flyers will hold another free, open practice Thursday night at the Wells Fargo Center.
Flyers' freebies will end soon enough. The Flyers start the regular season Saturday against Pittsburgh in a rematch of last season's opening-round playoff series. The Flyers eliminated the Penguins in six games before they were beaten in the Eastern Conference semifinals by New Jersey.
Oh yeah, real hockey. Remember those 60-minute games? The live action is one reason the fans turned out Sunday in record numbers.
''They don't want to see us in the business page worrying about labor disputes,'' said Peter Luukko, president of Comcast-Spectacor, which owns the Flyers.
The Flyers were busy making transactions, signing free-agent defenseman Kurtis Foster and acquiring goalie Brian Boucher from Carolina. Foster had four goals and 14 points in 51 games with Anaheim, Minnesota and New Jersey last season. The 36-year-old Boucher has spent most of his 14-year NHL career as a backup and begins his fourth stint in Philadelphia's organization. General manager Paul Holmgren said Boucher would head to the minors.
Holmgren said injured Flyers defenseman Chris Pronger was expected to attend training camp. Pronger still suffers from lingering effects of multiple concussions and has not played for the Flyers since Nov. 19, 2011. Holmgren again said it was ''highly unlikely'' the 2000 NHL MVP will ever play again. Pronger, the Flyers' captain, has kept busy by scouting players via video.
''He tells it like it is,'' Holmgren said.
Pronger was a key reason the Flyers reached the Stanley Cup finals in 2010. They lost that series to the Chicago Blackhawks and haven't hoisted the Cup since winning consecutive championships in 1974 and 1975. Win the Stanley Cup this season, and Sunday's crowd will be dwarfed by the number of fans who will party down Philly streets for an overdue parade.
''I think today proved it's all about the Flyers,'' Luukko said, ''They're Philly's team.''
---
---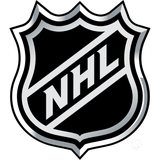 Get more from National Hockey League
Follow your favorites to get information about games, news and more
---