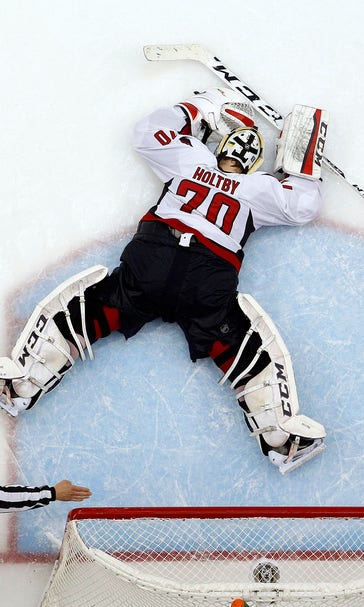 The Washington Capitals blew it again
May 11, 2016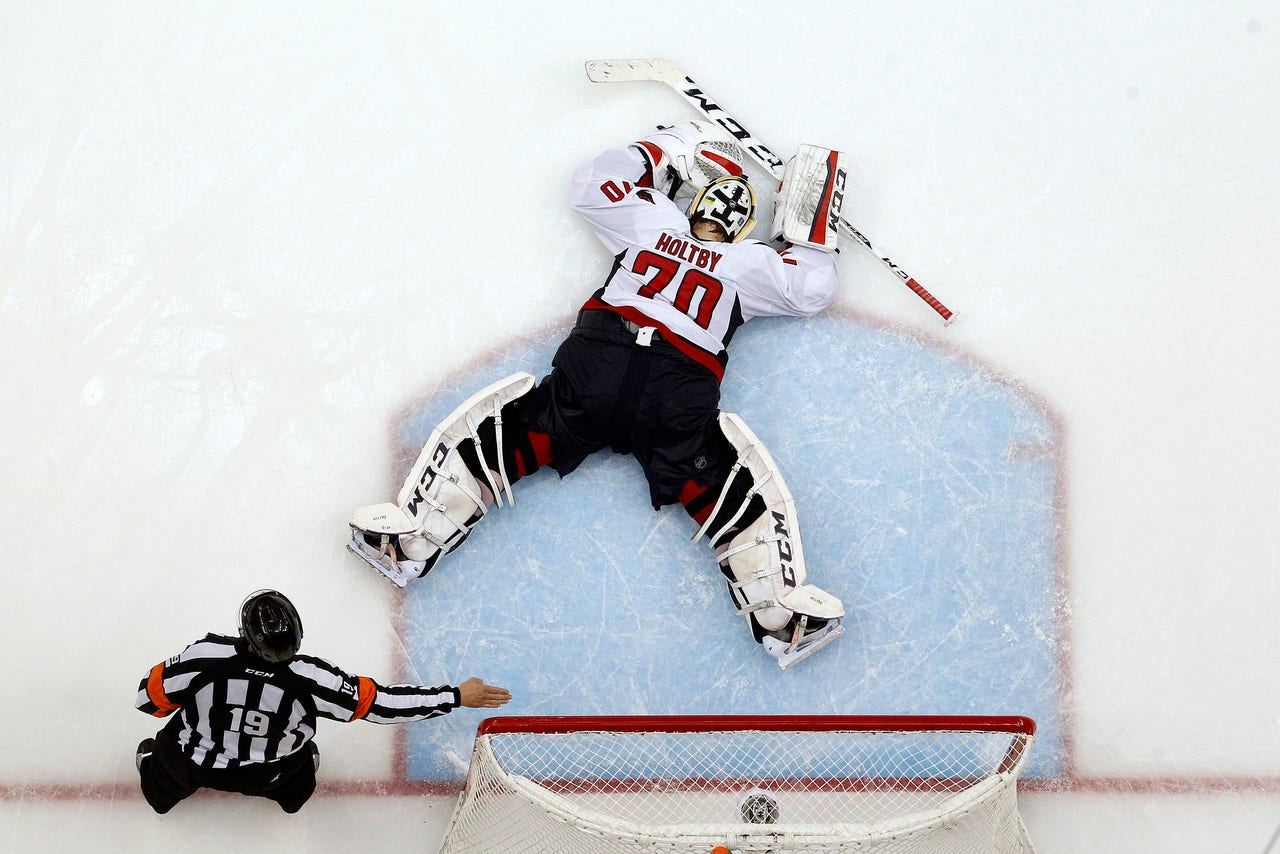 This was going to be the most Capitals thing ever. The team had gotten out to a 1-0 lead in its second-round playoff series against the rival Pittsburgh Penguins and then dropped three straight to effectively end the season. But then, as the season seemed done, the Caps teased fans by winning Game 5 to force a Game 6 on the road. So Caps.
This was going to be the most Capitals thing ever. Washington got down to an early deficit in that Game 6, trailing 1-0 after the first and then, in the blink of an eye, 3-0 in the second. Another blowout in a decisive game. So Caps.
But this was actually going to be the most Capitals thing ever. Down 3-0, the Caps stormed back, getting a crucial second-period goal to make things 3-1 entering the third. After Washington scored its second goal, to make it 3-2, it was clearly obvious what was coming. Rather than just break fans hearts by losing big in Game 6, the Caps were going to yank out that heart and stomp all over it by getting thisclose to tying the game. So Caps.
Only that didn't happen because then Washington actually did the most Capitals thing ever: They tied the game. Thanks to numerous Pittsburgh penalties, the Caps got the equalizer 13:01 into the third period and then, in the frenzied final seven minutes, had about three legitimate chances to grab a 4-3 lead and possibly bring things back to Washington, where they could rally behind 19,000 strong, clad in red, voicing full-throated roars to get the Caps back to the conference finals for the first time this century. So Caps.
Then, just when the Caps had sucked you in and made you believe that they could end their recent history of playoff woes, losses, chokes and trip-ups, Pittsburgh reminded Caps fans of their lot in life, pushing the puck down the ice early in overtime as Nick Bognino positioned himself in front of the goal. The puck wrapped around the boards, was stopped by Phil Kessel, who forced it in the middle to Carl Hagelin, who shot, had it blocked by Caps goaltender Brandon Holtby, and then saw Bognino, still in front of the goal, swat it back through on the rebound. Penguins win, 4-3. So, so, so Caps. They're an eternal sports tease.
That's why this was basically preordained. We "called" it in this post published early in the playoffs. "Called" is in quotes because saying the Caps wouldn't make the conference finals is like predicting sunset, then patting yourself on the back when day turns to night.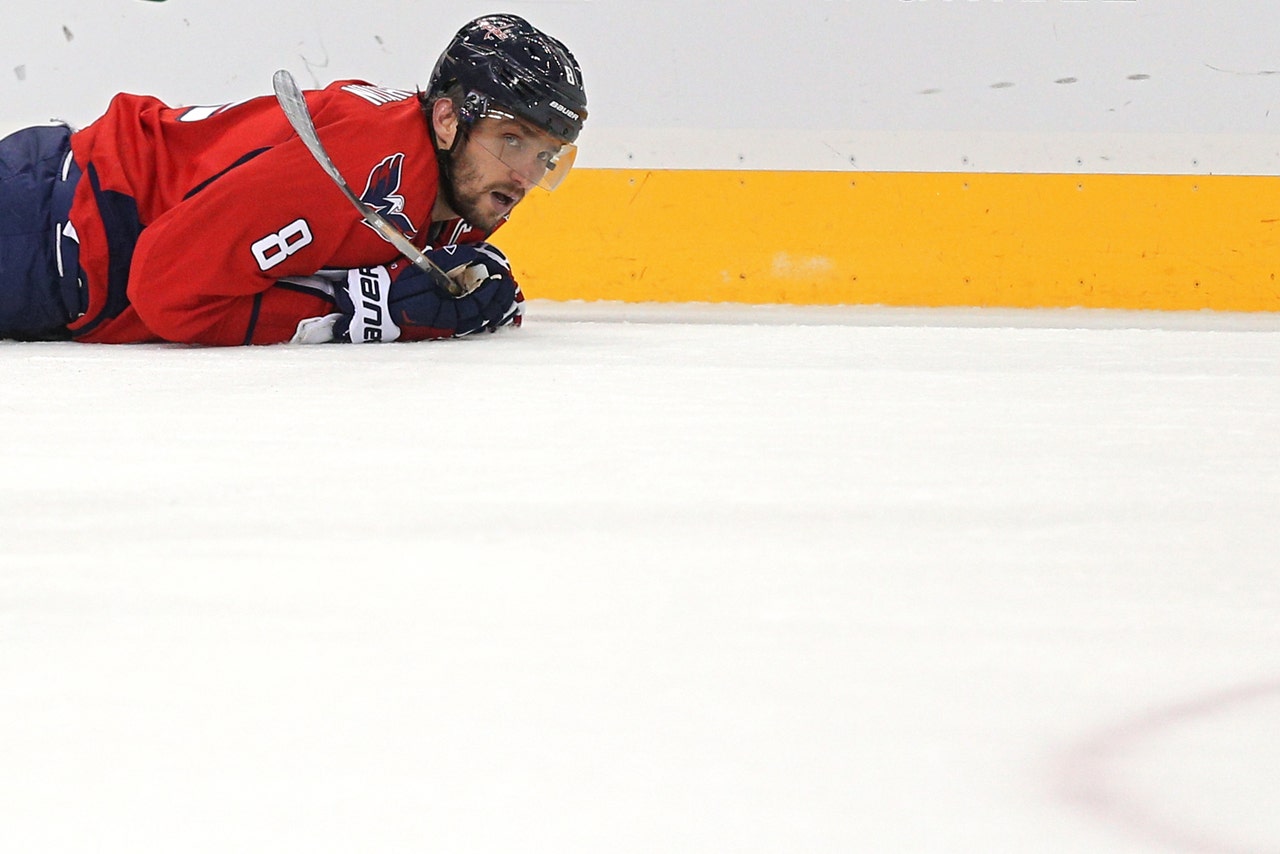 (Patrick Smith/Getty Images)
It's how things work with Washington. Once Pittsburgh got to a 3-1 series lead, there was no doubt the Caps were winning Game 5. None. Once Pittsburgh went up 3-0 in said game, there was no doubt the Caps were getting it to at least 3-2. But then the Caps did what they do best. They turned the jaded fan, who could see a backbreaking comeback coming from a mile away, hopeful. They tied the game. Maybe they could do it. Maybe this was the game that'd be different. Maybe, maybe, maybe. But it wasn't to be. The only thing the Caps did was make a Game 6 loss exceptionally more painful for the team and its fans. That's so Capitals.
There is a bright side, if you can find one through the muck and mire of another lost season in which the Capitals were ousted by an inferior team -- or at least one that was inferior over an increasingly meaningless 82-game regular season. There was no choke to be had. By definition, coming back from 3-0 down in a possible ouster to force overtime is the antithesis of choking. In Washington, this is the definition of progress.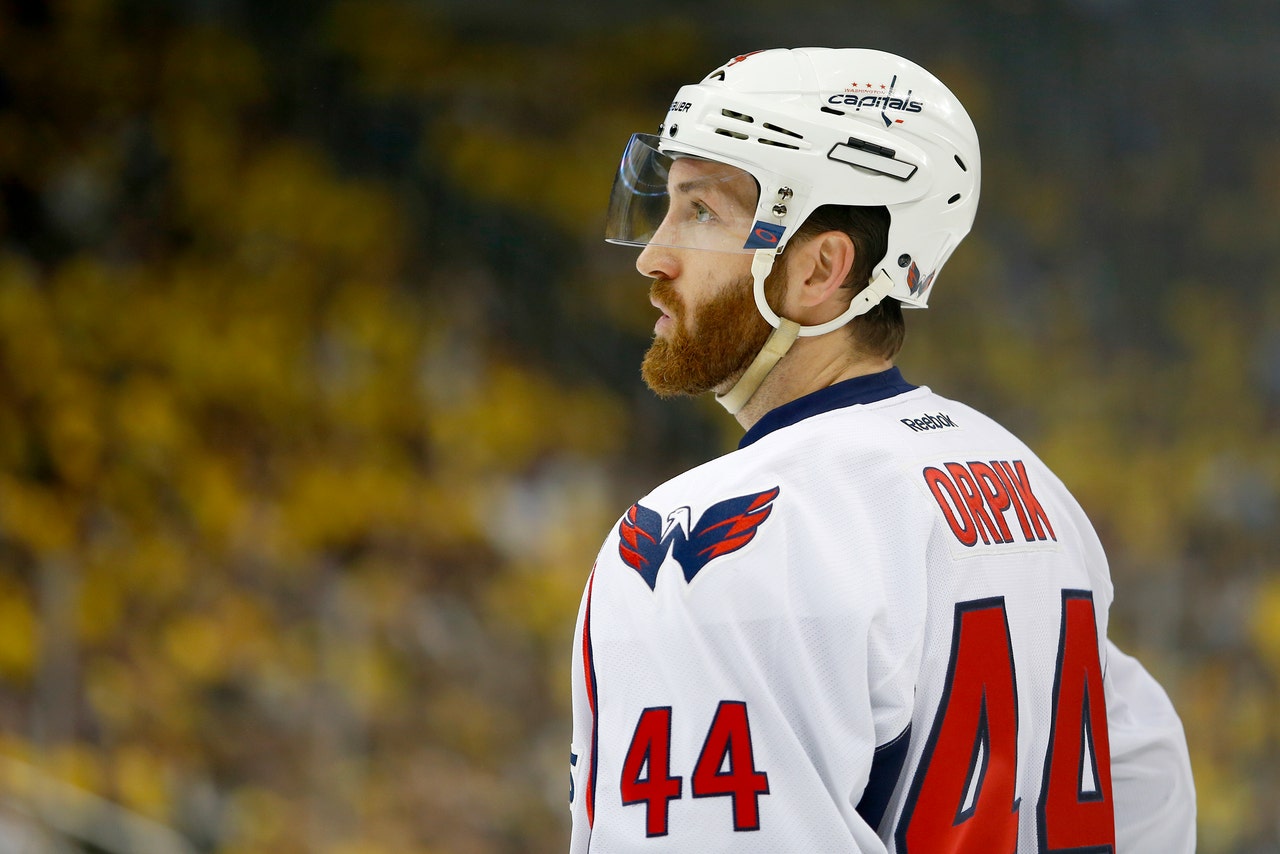 (Justin K. Aller/Getty Images)
What the loss does is question why anyone cares in the first place. A Caps fan would say Washington was the superior team, taking more shots, having more scoring chances, but just not getting the bounces or caroms you need to win a hockey series. A Penguins fan would point to the scoreboard.
Hockey, more than any other sport, is predicated on luck. You make your own (make no mistake, Bognino was able to redirect the carom because he put himself in the right position), but it's still just luck. If Holtby's glove was angled a little more to the right, Bognino doesn't get a stick on the puck and maybe we're still playing.
(Patrick McDermott/NHLI via Getty Images)
You could say that luck has its role in all sports and it certainly does. Jordan Spieth and Rory McIlroy hit identical shots, but one kicks forward and runs up onto the green, while the other catches a slope and goes back into the bunker. A snapped fumble bounces directly into Russell Wilson's hands instead of those of a blitzing Patrick Peterson. You could go on and on. Yet it feels bigger in hockey than in any other sport. Other "upsets" in sports can clearly be explained by the underdog playing better. I'm not sure that's what happened in this series. Washington seemed to outplay Pittsburgh. The reason the Penguins won is because the scoreboard said so.
That's why all the jokes about the Caps' President's Trophy -- awarded to the team with the best regular-season record -- are misguided. Yes, that's not what hockey teams play for. It's all about the Cup. But what's the better measure of a hockey team: Being the best for 82 games or surviving four best-of-7 series? In soccer's Premier League, the Capitals would have won it all. Now, they'll be a laughingstock if they have the stones to raise a President's Trophy banner next year.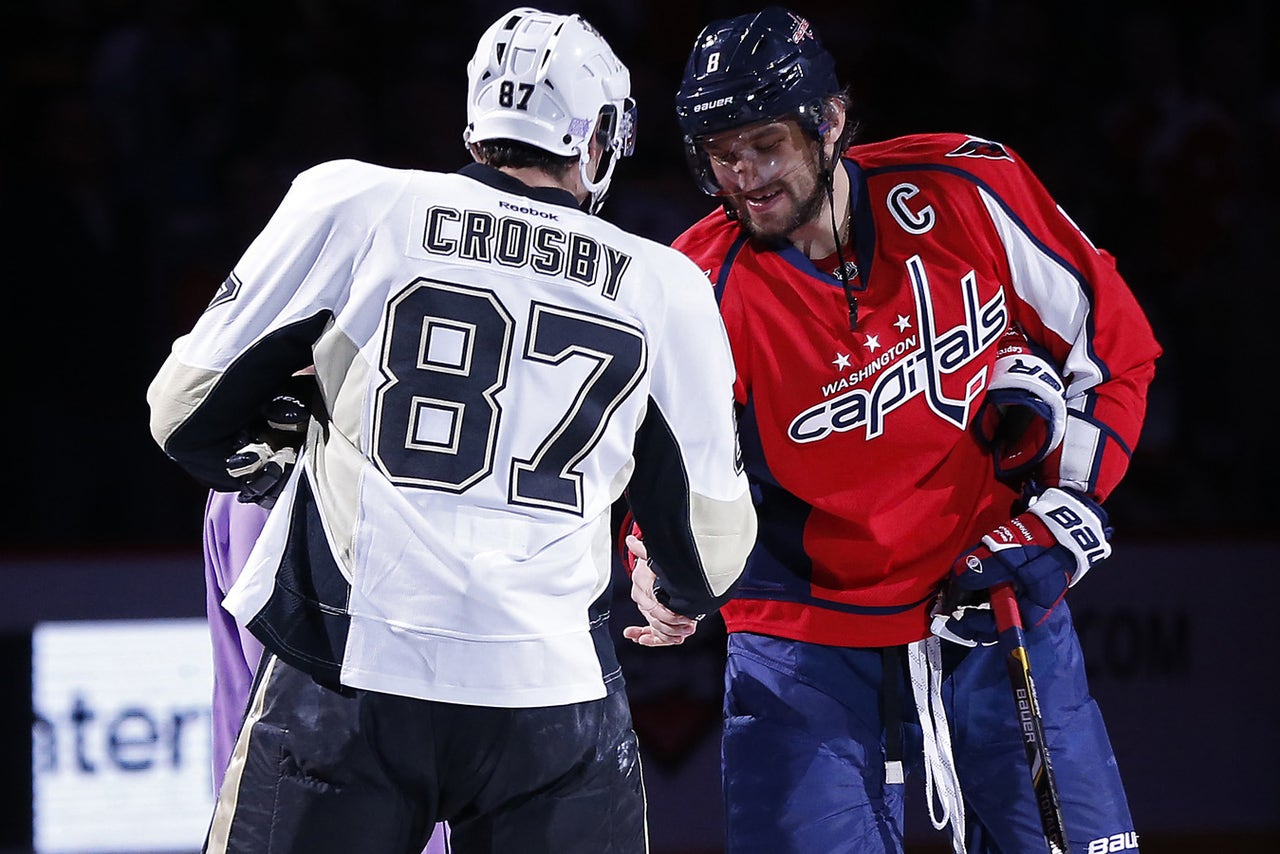 My friend Dan Steinberg wrote in The Washington Post during this series that you basically have to be a masochist to suffer through playoff hockey. It's probably true of any fandom. Exactly 96.7% of professional sports teams in America's "Big Four" will end their seasons by missing the playoffs or with a loss. Most, though, will lose because they've earned it. A hockey series is like two mathematicians trying to figure out who's best by flipping a coin 100 times. 
---
---