National Hockey League
National Hockey League
The playoffs have been a blur for Cup finalists
Published
Jun. 9, 2012 7:46 p.m. ET

The Stanley Cup playoffs have become somewhat of a blur for the New Jersey Devils and Los Angeles Kings.
It seemed like yesterday that the regular season came to an end and the teams looked forward with apprehension to meeting Florida and Vancouver in the opening round, respectively.
Two months later, they are hardened and wearied. The players are getting sick of the scraggily, wiry beards covering their faces. Their only concept of time seemingly is whether it is a game day or not. All that matters is ending the Stanley Cup chase as soon as possible.
It's also the greatest moments of their lives, no matter what happens.
Being in the Cup finals might be a once-in-a-lifetime chance to hold hockey's greatest prize.
''It goes by fast,'' said Kings defenseman Rob Scuderi, who won a Cup with Pittsburgh in 2009. ''You always say that during the regular season. You can't believe it's Christmas. You can't believe, this or that. The regular season goes by fast and we all enjoy what we do. The playoffs is the most fun time of year to play and it goes by even faster. It seems the other day we were talking about Game 1 in Vancouver and here we are in Game 5 in the finals.''
Former Flyer and current Kings forward Jeff Carter epitomized how a player can lose a sense of time Friday when the conversation turned to Game 5 on Saturday at the Prudential Center.
Carter initially guessed it was Monday, switched to Tuesday and then just gave up.
''The whole playoffs, you are playing almost every other day,'' said Devils rookie center Adam Henrique, who kept the Devils alive in Game 4 with a game-winning goal late in the third period. ''You travel here and there between games. You lose track of what day it is, but that doesn't really matter. I guess you either know it's game day or it's not game day. That's all that matters.''
Kings defenseman Matt Greene acknowledged he was tired at this point, and had not been sleeping well lately. His focus Saturday morning at the pre-game skate was planning his nap for Saturday afternoon.
''It's been two months, it's crazy,'' Greene said. ''That's not so much time, but it has been, and you remember every piece of it. You lose track of the days pretty quick. The only day you think about is when do we play next?''
Greene and the Kings have spent so much time on the road in the postseason, where they have played 10 of 18 games, that he gets an idea of what day of the week it is by opening his hotel door and seeing whether there is a USA Today outside.
''Today is a weekend, we got a New Jersey paper today,'' Greene said. ''That's about it. It's a great time, though. It's awesome. It's the best time of your life. You have to enjoy but realize how special it is, too. How rare this opportunity is. You definitely have to enjoy it.''
Despite being down 3-1 after four games, the Devils have enjoyed this run as much as the Kings.
Forward Stephen Gionta remembered the final game of the Devils' regular season like it was yesterday, and with good reason. It was April 7 and he scored his first NHL goal to break a tie against Ottawa and lead New Jersey to a 4-2 win, giving it a season-high six-game winning streak to end the campaign.
He has added three more goals in the postseason and helped New Jersey win its first Eastern Conference title since 2003.
''How can you not enjoy this?'' Gionta said. ''This is the fun time of year. This is what you work for all year. You have to have fun and enjoy it or it's not worth it.
The only negative is his bushy black beard.
''I think I am getting rid of it,'' Gionta said when asked if he might keep it. ''It's getting a little long and a little annoying. It's been fun. I think my wife is ready for me to get rid of it, too.'
Linemate Steve Bernier said winning makes things go fast. He also wasn't upset about missing out on vacation time.
''Last year, I had almost five months of vacation,'' Bernier said. ''It's not fun seeing everyone else playing when you are at home. Right now, I am enjoying every moment.''
His wife also isn't a big fan of his beard.
''She understands how important it is for me to have a beard in the playoffs. She is fine with it, but as soon as the playoff is done, it is time to take it off.''
Devils captain Zach Parise said every day the team has taken the same approach throughout the playoffs.
''It's kind of hard to believe it's the finals already,'' Parise said. ''It feels like the playoffs just started.''
---
---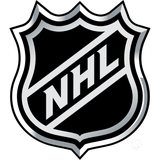 Get more from National Hockey League
Follow your favorites to get information about games, news and more
---