National Hockey League
National Hockey League
Talent trumps experience in Cup Finals
Published
Jun. 1, 2011 1:00 a.m. ET

It has long been one of sports' great questions, particularly in the postseason. How important is experience?
Putting Boston rookie Tyler Seguin into the last series against Tampa Bay turned some heads. Then he scored three goals and added three assists with Patrice Bergeron out. Playoff newbie Nathan Horton already has two Game 7 winners to his credit — the first player to ever do that in a postseason. And captain Zdeno Chara has yet to have his name engraved on Lord Stanley's Cup.
Yes, the Boston Bruins, sporting sweaters not seen in the Cup Finals in 21 years, are answering the experience question rather emphatically.
So, too, are the guys who will be across the red line when the puck drops in Wednesday's Game 1. The Vancouver Canucks, owners of the league's best record this season, have not been to the Cup Finals since 1994 and have never won it. Considering that no Canadian team has won the Cup since 1993 and Roberto Luongo and Co. have more pressure than that put on them by Father Time.
So, two teams with little Cup experience meet, sporting fans with a desperation and hunger likely greater than that of the players. You can bet neither team is going to fold easily.
Because what they lack in Cup Finals experience they make up for with talent and strength. For example, no one can ignore the talent of Vancouver's Sedin twins. Henrik and Daniel finished the regular season on top of the point standings and carried it over into the playoffs, teaming for 37 points in the 18 games they have played in the postseason.
But in order for their successes to continue, the first obstacle in their path is Chara. The 6-foot-9 Bruins defenseman knows how effective they are, and hopes to cool down the duo with some muscle.
"Being together for so long, and since growing up together, they know each other extremely well," Chara said. "They know where they are, even without looking at each other. So it makes it obviously a challenge and hard to play against them, but we just have to try to take as much away from them as we can."
It won't be all about taking away, though. While Chara will be busy tying up the duo, the Bruins will have to attempt to bring their own fire. Riding Horton's late tally in Game 7 of the Eastern Conference finals against Tampa Bay, the first line will continue to expect to take advantage of big opportunities. And the others will look to follow.
So how do they control the inexperience and expected nerves before Wednesday's game? For forward Brad Marchand, the key is trying not to get caught up in the excitement or the wonder of it all, particularly if it causes a distraction from the game. The Bruins left for Vancouver on Monday afternoon with a large crowd of fans seeing them off at TD Garden, giving them 48 hours away from home to focus on the game.
"I'm trying to keep it out of my mind because if it starts sinking in I'm going to realize how big it is and I don't want to get too nervous," Marchand said. "So I'm just trying not to think about it at all and just make the days go by as fast I can, sleep the days away and hope I don't realize what I'm doing here before the game starts."
 
---
---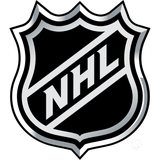 Get more from National Hockey League
Follow your favorites to get information about games, news and more
---