National Hockey League
National Hockey League
Sutter steps away from his farm to raise LA Kings
Published
Jun. 6, 2012 11:30 p.m. ET

The cattle on Darryl Sutter's 3,000-acre farm southeast of Edmonton need his attention about now. He's also supposed to be planting oats, barley, wheat and canola to feed the livestock, including 290 calves born in the last year.
Sutter's son-in-law can't do it all himself, so he's getting help from the community in Viking, Alberta, while Sutter chases the one remaining goal in his life he can't reach on the farm.
''That's a way of life,'' Sutter said of the vocation still competing with hockey in his heart. ''People don't understand that. You just go to the grocery store and buy what we do for 24 hours.''
After taking over the Los Angeles Kings at midseason and initially struggling to reach his talented club, this hockey lifer in a farmer's body has coached them to the brink of their first Stanley Cup triumph.
Sutter refuses any credit for his 66-game transformation of the Kings heading into Game 4 on Wednesday night. He praises the players, his assistant coaches, general manager Dean Lombardi - anybody but the newcomer behind the bench for one of the most impressive playoff runs in NHL history.
''My responsibility is not for people to know anything about me,'' Sutter said. ''It's to know about my team. That's what you try to do, because it's not about an individual. When it's about an individual, then a team doesn't have very much success on a consistent basis.''
Farming and faceoffs both run in the Sutter family. Six of the seven brothers famously played in the NHL, and two won the Stanley Cup with the New York Islanders' early 1980s dynasty: Duane Sutter earned four rings, and Brent Sutter jumped in for the last two.
Darryl never won the Cup during parts of eight seasons as a player with the Chicago Blackhawks, and he fell one game short as a coach with Calgary in 2004. That's why he's not on the farm this week, trying to plant grain in soil that's actually more frozen this spring because of the lack of winter snow, which insulates the ground.
''There's very few that do actually win it,'' Sutter said. ''There's 30 teams now, and it's really difficult. I know what it takes, what you give up from a personal standpoint, so that's why it's good to be here.''
Sutter began his NHL coaching career with the Blackhawks before moving to the Sharks to work for Lombardi, who built San Jose into the remarkably consistent winner still standing today. Sutter won two playoff series in seven years in San Jose, increasing the Sharks' point total every season, and formed a bond with Lombardi that endured after they both left the Sharks.
Sutter took over the Flames a few weeks after San Jose fired him and immediately turned the Flames into a contender, reaching the next season's Stanley Cup finals for an agonizing seven-game loss to Tampa Bay. The veteran farmer also got a sarcastic nickname in Calgary for his sometimes-sour disposition and scrunched-up facial expressions: The Jolly Rancher.
He eventually became only the Flames' general manager before leaving the club in December 2010, retreating to Viking to contemplate life after hockey. That only lasted a year before Lombardi asked him to replace the fired Terry Murray.
''I think I was in the barn,'' Sutter said. ''I wasn't shoveling (up after the animals), I remember that, but I had that day. I was probably warming up. It was cold.''
Sutter watched the Kings regularly on television while living at the farm, but not much more than any other team. Until he took the job, Sutter said his impression of the underachieving Kings was ''the same as anybody that follows the game.''
''You know they're skilled, and you know they're really character guys that work hard, so it really hasn't changed,'' Sutter said. ''I think I knew that going in, and it's pretty much the same. I wasn't wrong.''
He joined the Kings on Dec. 20 and spent Christmas watching film with Lombardi in El Segundo. The Kings were initially slow to respond to his combination of discipline and detail - and sometimes they couldn't understand a word he said in that low-pitched, mumbled, frequently sarcastic voice.
''I always made sure when drills were happening to be at the back of the line,'' Kings defenseman Drew Doughty said.
Even the rest of the Kings' front office wasn't sure what to make of the coach who had a reputation for harsh discipline and raised voice.
''Everyone kind of stayed away from him because we had heard all the rumors ... but it was an easy transition after all,'' said Luc Robitaille, the Kings' Hall of Fame left wing who now oversees their business operations. ''You heard he's gnarly. He seems a lot more relaxed, and I think he's really enjoying it. You win, and it makes everything a lot easier.''
Robitaille also believes Sutter quickly fit into the organization by praising Murray, who led the Kings' return to the postseason over the past two seasons after an eight-year absence. Sutter even rented Murray's Manhattan Beach home for the rest of the season, although he might need more permanent digs now if he makes a long-term commitment to the Kings.
Sutter made several tweaks to the Kings' system under Murray, but not wholesale changes, according to the players. The penalty kill, always solid, has been outstanding in his tenure, but he deflects the credit to John Stevens, Murray's assistant and a former Philadelphia head coach who served as the Kings' interim coach for four games and then stayed on Sutter's staff.
Sutter has tried not to change his approach during the Kings' playoff run, saying he still drinks a ''pail of coffee'' every morning and analyzes every detail on Los Angeles' opponents. Although he thinks games are almost over-scouted these days, with every tendency and trivia byte analyzed down to the inch, he makes sure his players are prepared.
And unlike his reputation, Sutter seems utterly relaxed away from cameras and notebooks in Los Angeles, chatting about everything from farming to television to baseball: He's a Cubs fan from his life in Chicago, but was thrilled to check out Dodger Stadium's retro vibe during his first visit there earlier this spring.
Sutter is enjoying the ride, but he's also looking forward to getting back to Viking. There's more work to be done, after all.
''Just like a player, best part is game day,'' Sutter said. ''What is that line that Junior Seau said? Plays the game for nothing, gets paid to practice. He's dead on when you think about it.''
---
---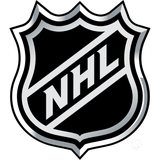 Get more from National Hockey League
Follow your favorites to get information about games, news and more
---